A good moisturizer can change your skin. But, a good natural moisturizer can transform your skin. These vital skincare products are free of harmful, skin irritating agents and instead, deliver wholesome ingredients that nourish the skin and keep it hydrated and healthy.
Why You Need To Use Moisturizer
As you age, your body naturally produces less collagen and the damaging effects of your environment start to become more apparent, especially if you spend most of your time in the sun and fail to wear sunscreen. And, not to mention, that your skin has a harder time locking in moisture, so you need to make sure that you're go-to moisturizer helps repair your natural skin barrier in order to retain moisture and improve firmness, elasticity, and plumpness.
Important Moisturizer Ingredients
The best anti-aging moisturizers use ingredients like hyaluronic acid, antioxidants, ceramides, sodium PCA, glycerin, glycerol, silicones, petrolatum, salicylic acid, and alpha hydroxy acids. They should also include emollients because of their softening, protective, and smoothing effects, and sunscreen, of course!
Best Natural Anti-Aging Moisturizers
Now that you know what's expected of your moisturizer, here are a few of our favorite brands and formulas that help provide healthier, younger-looking skin. They're made with natural ingredients and will help slow down the aging process: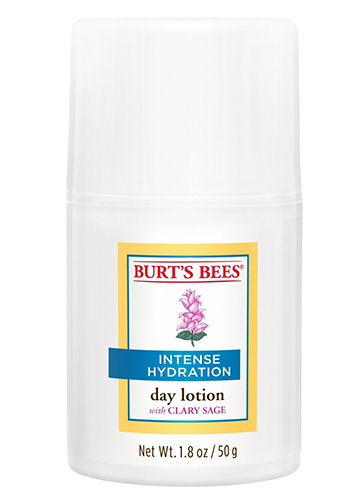 Burt's Bees Intense Hydration Day Lotion ($9.89)
Treat your skin to intense, long-lasting hydration with this natural moisturizer from Burt's Bees. Its fast-absorbing formula penetrates deep into the skin to revitalize it and reduce the appearance of fine lines and wrinkles using the botanical clary sage. Expect to see plumper, softer, and more supple skin after every use.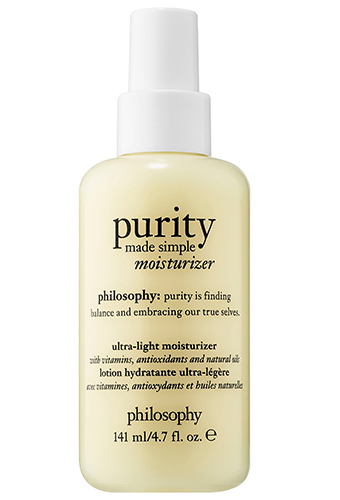 Philosophy Purity Made Simple Ultra-Light Moisturizer ($25.00)
This moisturizer is an excellent solution for dryness, dullness, uneven texture, and enlarged pores. It's formulated with a blend of vitamins C and E derivatives, the brand's exclusive green tea antioxidant complex, sustainably-sourced meadowfoam seed oil, and cold-pressed chia seed oil. Together, these ingredients will help reveal a visibly more radiant complexion.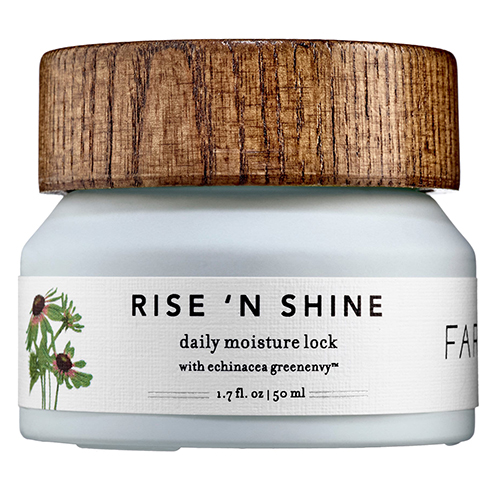 Farmacy Rise 'N Shine Daily Moisture Lock Moisturizer ($40.00)
This lightweight moisturizer reduces the appearance of fine lines and wrinkles and visibly enhances the skin's firmness by using the brand's own Echinacea GreenEnvy, which is a variant of Echinacea purpurea that contains the highest known concentration of cichoric acid and helps protect the skin by supporting natural collagen. But, that's not all! A complex of essential amino acids and copper helps give skin a firmer appearance by supporting natural collagen and elastin, while water lily flower extract helps soothe any sensitivity, redness or irritation.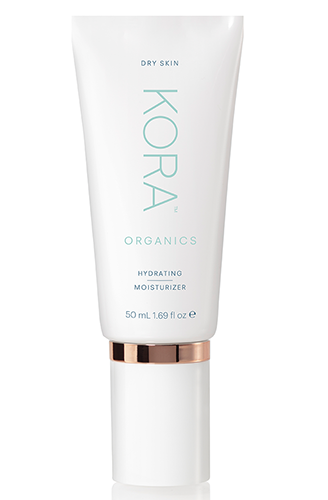 Kora Organics Hydrating Moisturizer For Dry Skin ($48.00)
This creamy daily moisturizer rehydrates dull, dry skin by replenishing and softening it with certified organic rosehip, macadamia nut oils, noni fruit, and licorice extracts. Its formula also improves the skin's texture, reduces fine lines, and creates a more supple look.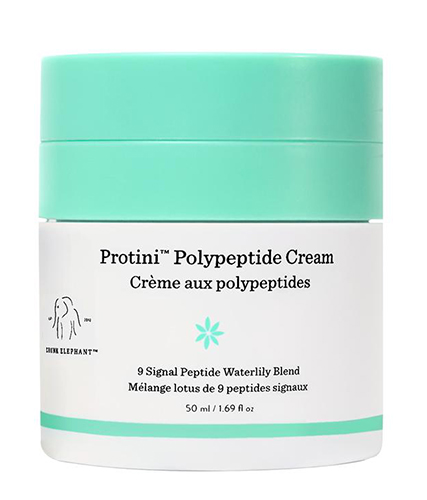 Drunk Elephant Protini Polypeptide Cream ($68.00)
This protein moisturizer uses the power of signal peptides, growth factors, supportive amino acids, and pygmy water lily extract to provide visibly younger-looking skin that's free of fine lines and sun damage. You can also expect to see an improvement in firmness, elasticity, dryness, tone, and texture.
SheFinds receives commissions for purchases made through the links in this post.