When it comes to fighting wrinkles and getting younger-looking skin, everyone's first thought is to try a new moisturizer or serum. Dermatologists agree that this is a good place to start, but you have to take them a step further in order to get the results you want. In fact, most recommend using a beauty roller of some sort to help reduce the appearance of wrinkles. Need help picking the best anti-aging roller? Nurse Jamie's Uplift Massaging Beauty Roller will definitely help you out.
Best Anti-Aging Roller
Nurse Jamie Uplift Massaging Beauty Roller ($69) 
This product may look a little unique at first, but it's actually of the best ways to improve firmness and elasticity while also correcting dullness and uneven skin tone. The Uplift Massaging Beauty Roller uses 24 massaging stones to temporarily energize, enhance, revive, and uplift your skin to reduce the appearance of wrinkles. It utilizes the rolling action and replicates techniques from Nurse Jamie renowned and exclusive collagen-boosting facials.
How To Use The Best Anti-Aging Roller
Not only is this product effective, but it's so easy to use. All you need to do is just press the product to your face and roll upward. Its unique hexagonal shape allows the roller to be used on multiple delicate areas of the face including the forehead, neck, arms, brow area, under-eyes, chest, and even the legs!
In addition to helping rejuvenate your skin, products like the Uplift Massaging Beauty Roller can also improve the way your favorite skincare products are absorbed into the skin, which will help them be more effective. "Any sort of occlusion, including with a surface like a roller, can increase absorption of a product," Dr. Annie Chiu, a dermatologist based in New York City, says. So it's best to apply your cleansers, serums, and moisturizers before using the roller.
Our Favorite Products To Use With The Best Anti-Aging Roller
Here are some of our favorite anti-aging products that will pair well with Nurse Jamie's Uplift Massaging Beauty Roller and help you get visibly younger-looking skin: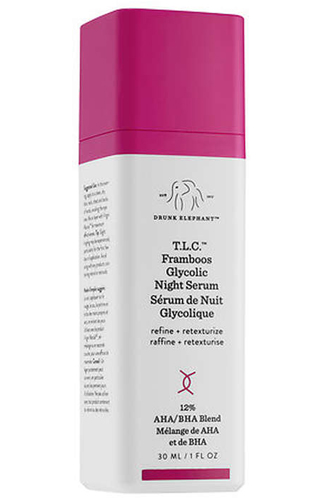 Drunk Elephant T.L.C. Framboos™ Glycolic Night Serum ($90)
Olehenriksen Truth Serum ($20)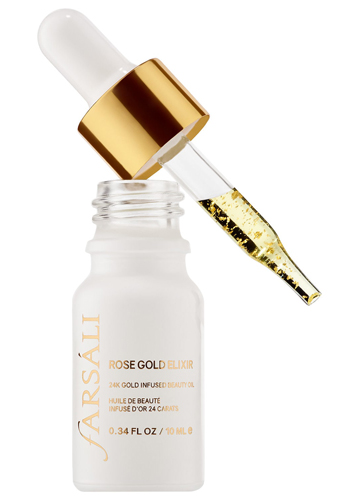 Farsáli Rose Gold Elixir ($22)