When it comes to beauty products, it is rare to find the one product that can do it all. So once you find a trusty multitasking product, you have to give it a try. Which is why it comes as no surprise that the First Aid Beauty Hello Fab Priming Moisturizer has already become a bestseller on Sephora.
There are quite a few reasons people can't stop buying this moisturizer. For one thing, it is made with natural, Clean at Sephora ingredients that improve your skin's overall look and health. This moisturizer not only hydrates skin, but it revitalizes its glow for a youthful, rejuvenated appearance. Plus, since it is so lightweight the Hello Fab Priming Moisturizer doubles as a makeup primer that holds your look together all day long. And best of all, with a price tag of $14, it is impossible to try to find a reason not to buy this moisturizer.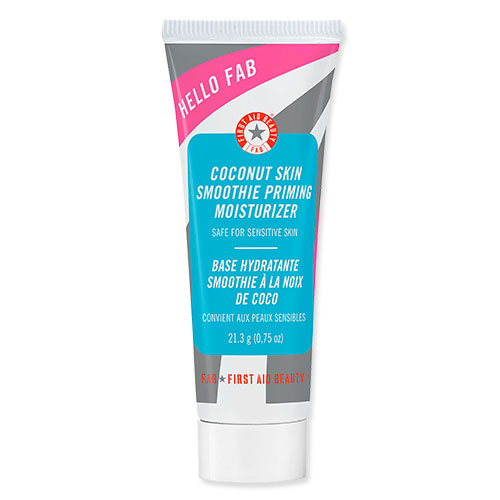 First Aid Beauty Hello FAB Coconut Skin Smoothie Priming Moisturizer ($14)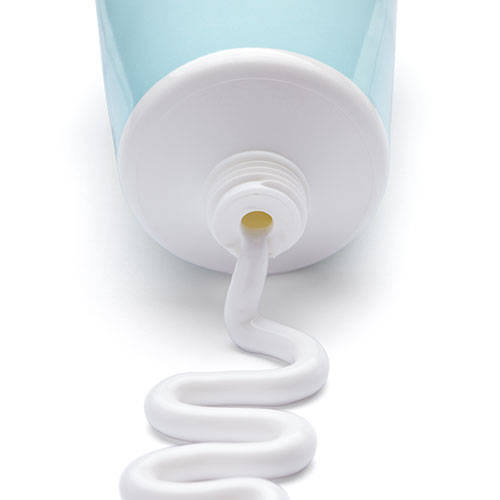 Key Benefits Of The First Aid Beauty Hello Fab Priming Moisturizer
- Made with superfood ingredients like coconut water, quinoa protein and a blend of minerals to brighten and smooth skin
- Reduces the appearance of pores and redness while hydrating skin
- Strengthens the skin barrier to hold in moisture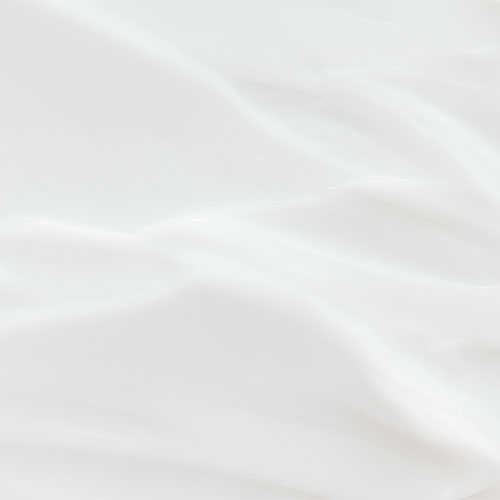 Promising Reviews
"Amazing product!! I was in need of a moisturizer so I purchased this based on the good reviews, thinking it was great that it could also double as a foundation primer. I'm so glad I bought it! I have very oily skin so I was a bit concerned this wouldn't work for me, but it actually seems to help keep my oily skin at bay, in combination with a matte foundation and setting powder. Since using this product, I've noticed that my makeup lasts longer and looks better at the end of the day. I also have very acne prone skin, and this has not caused any breakouts. I have already almost used up the travel size and have a full size ready to go once that one is gone! Highly recommended!" - JanCham
"Holy Grail skin product. I use this alone to run out of the house and BAM! I have glowing, healthy skin. I get compliments on my skin literally everywhere I go!! Sometimes I'll add my Nars RC concealer, but usually I just do brows, this, and I'm out the door. It's hydrating, smells amazing, and gives the skin such a beautiful pearlescence. I use this in my kit as well on ALL skin tones. Even the deepest ebony skin can wear this, no joke! Obsessed!!!" - missmolliecule
"I use this every morning as part of my regular skin care routine now. I love that it brightens my skin and most times I just wear it over top of my moisturizer without anything else. Great product. Nice and light." - Dancingbassin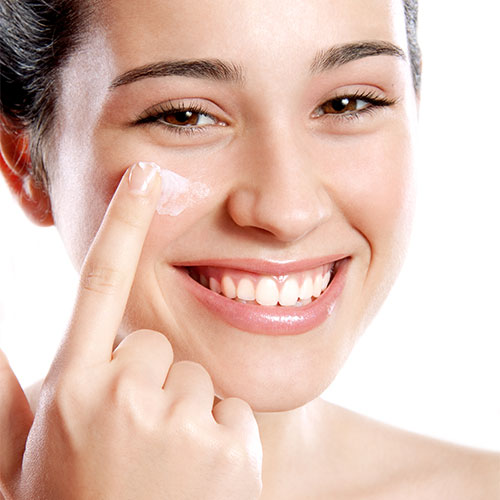 Shutterstock
Why Coconut Water Is An Excellent Anti-Aging Ingredient
The First Aid Beauty Hello Fab Priming Moisturizer is full of anti-aging properties because it is made from coconut water, which is rich in nutrients that your skin needs to stay healthy, like cytokinins, phytonutrients, electrolytes and antioxidants. When mixed with the hydrating power of coconut water, these nutrients come together at full speed to basically take years off your face.
SheFinds receives commissions for purchases made through the links in this post.