As a woman of color who loves the beach, but also experiences painful sunburns after a few too many hours in the sun, I've made it my mission to find sunscreen that not only protects my skin, but also doesn't leave it looking chalky and ashen. There is nothing worse than attempting to apply sunscreen only to be left with white streaks all over your face and body that simply won't budge.
Over the years, it feels like I've tried countless sunscreens with moderate to little success until last year. For some reason, 2017 was my sunscreen holy grail year. I didn't just find one sunscreen that got the job done; I found three!
As you head into the summer season no doubt full with beach days and BBQs, arm yourself with these three sunscreens. They're so good and will keep your skin protected, but also selfie-ready.
Shiseido Clear Stick UV Protector WetForce SPF 50+ ($28)
This is a clear stick formula that truly has no color at all. I like to have two: one that I just use on my face and a second that I just use on my body.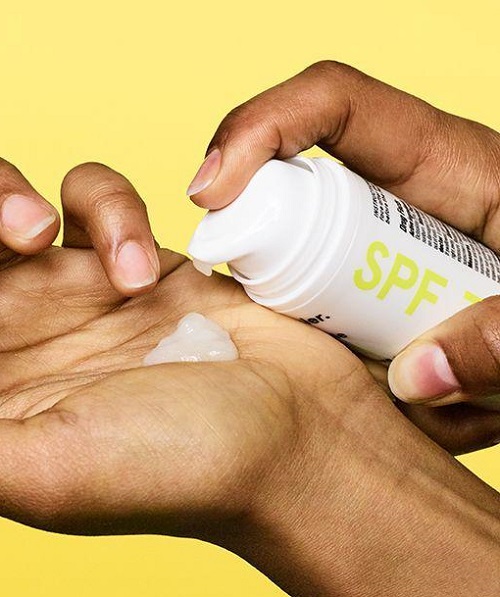 Glossier Invisible Shield ($25)
This formula is like a gel and works perfectly on my face. It's extremely lightweight and can be layered with your other skincare and makeup.
Neutrogena® Beach Defense Broad Spectrum Sunscreen Body Lotion - SPF 30 ($7.99)
This is the sunscreen I actually use the most. It's what I pack for beach days with my daughter and works well on both the face and body.
More on SheFinds:
- SheFinds Editors Reveal Their Favorite Blush For That Perfect Sunkissed Glow
- Protect Your Hair From Summer Burnout With This Amazing Dry Oil Intensive Treatment Spray
- This Anti-Aging Moisturizer Is SO Good It Keeps Selling Out At Target
SheFinds receives commissions for purchases made through the links in this post.