Dealing with acne is no easy feat, especially if you're not using the right products to get the job done right. If you're confused on which acne-clearing products are actually effective and deliver the results they promise, why don't you ask people who suffer from acne if they work or not? We did some digging and found the best acne products that have the most reviews from actual acne sufferers. These products cleansed the skin deep, dried out acne and prevented new pimples from forming!
Here are the best acne products you should be using for your acne, according to people who actually have acne: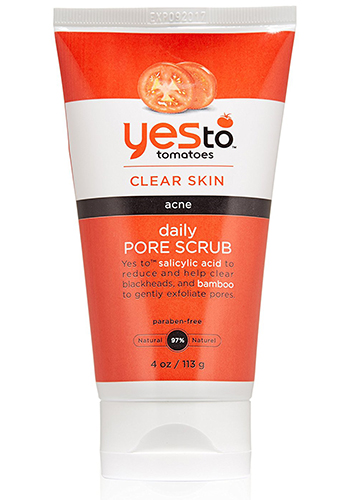 Yes To Tomatoes Clear Skin Deep Pore Scrub ($6.50)
This acne-fighting scrub combat blackheads and breakouts with its powerful-yet-gentile formula. It's got salicylic acid, which targets acne and blemishes, tomatoes, which help to unclog pores, and a blend of ginger root and bisabolol to help eliminate any redness.
"My skin is definitely clearer since using this. I like that it's scrubby while still being gentle enough for daily use," Amazon user Charlie said of the "effective" acne cleanser.
"This face wash rocks! I love this scrub so much and it works great to keep my skin nice and clear. Works just as well as, or maybe even better, than Proactiv," reviewer Claire wrote.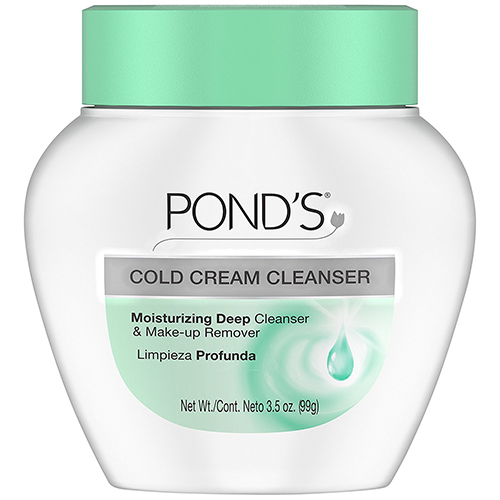 Pond's Cold Cream Cleanser ($5.14)
This cleanser dissolves all traces of makeup, leaving the pores clean and the skin moisturized, soft and radiant.
"Smells amazing, works great, and leaves my skin super soft. I love using this instead of make-up remover because it leaves my skin less oily. The fragrance is very close to a rose scent, which is really gentle and refreshing," one Amazon customer wrote.
"I started using this moisturizer when I took acne medication that dried out my skin. The formula is lightweight and oil-free. I have used this product for several years now and would recommend it for anyone who has troublesome skin," Jessica writes.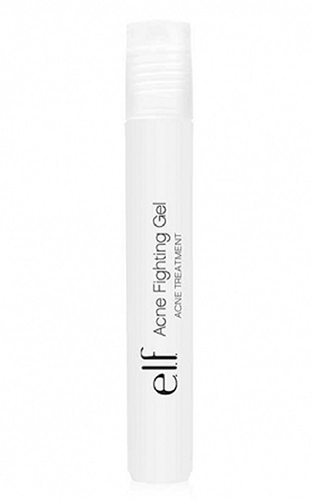 e.l.f. Acne Fighting Gel ($12.98)
This zit zapper features a unique blend of aloe, salicylic acid, tea tree oil, witch hazel and camphor to target pimples and help prevent new ones from forming.
"I bought this on a whim as an add on item for my teenage son. The price was great so I figure what could it hurt, I already spend loads on the $$$ brands! It worked very well. I've purchased this 2 separate times since then. It's great for teenagers who want to look great, but do the bare minimum. I'll continue buying it," Rach Eckols wrote.
"This works great for me! Within 2 days bad blemishes are pretty much gone. It is something that I was disappointed when I couldn't find at the store, and greatful I found on Amazon as a 3 pack," SH says of the acne fighting gel.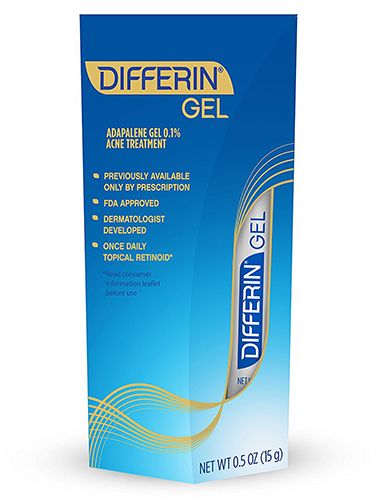 Differin Adapalene Gel Acne Treatment ($49.33)
This acne-fighting gel clears breakouts by "normalizing skin cell turnover and effectively targeting two primary causes of acne: Clogged pores and inflammation," according to Amazon. It also works to prevent new pimples from forming and improve the skin's texture and tone.
"It's hard to review an acne product and give it 5 stars but I'm 27 and have had cystic acne for about 5 years (never had cystic acne in my teens, just typical pimples) and this truly helped! It took about a month or so of every other day use and the differin moisturizer paired with it to notice a difference. I'm old enough to be at a point where I'm not focused on it so I didn't even notice there was a change until I started realizing I had less to cover up (my acne scars still need a solution) while doing my makeup. Very huge for me considering I had consistent mildly painful cystic acne. So thumbs up from me! Anything that mitigates my acne deserves five stars," Shimmy Coco Puff said.
"I was having horrible cystic acne. After a couple weeks of use, my face broke out the worst it ever has. It's really frustrating to start a product and not have immediate results. But I'm currently on week 10 off use and my skin is looking and feeling so much better. Less redness and irritation, my skin is smoother, and only the occasional pimple. Stick with it, it does work," according to Heather.

Clearasil Ultra Rapid Action Facial Cleansing Pads ($5.98)
These pads deliver visibly clearer skin in as fast as 4 hours, all thanks to its exfoliating action that helps to open blocked pores.
"I have pretty mild acne with frequent flare ups, especially during the summer, and I found myself without something fast acting to put on my pimples so they'd go down and stop throbbing. These things work. Most of my pimples reduce in size by 50% on the first night. You can also use a wipe in the morning, and it doesn't interfere with makeup application," according to Jess.
"Bought these for my teenage son. He uses them every night and has seen great improvement with his skin. I think they are good for boys who don't want to be bothered with washing their faces and using a lot of different ointments and creams. They are quick and easy and seem to work well for him," Sarah VM wrote.
SheFinds receives commissions for purchases made through the links in this post.