When it comes to beauty products, so many women have the mindset that the more expensive the product, the more effective it is. This can ring true sometimes, but, most of the time, you can substitute a pricey, high-end product for something of similar quality from your local Target. Get the most bang for your buck with our roundup of the best beauty drugstore beauty products for your hair, skin and nails.
[Photo: Shutterstock]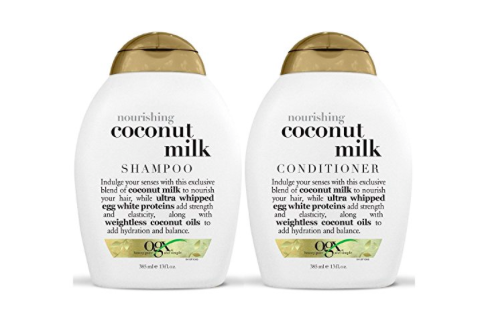 If you're on the hunt for cheap, quality shampoos and conditioners, then say hello to OGX. No matter what specific needs your locks may have, OGX has you covered so you don't have to turn to expensive salon shampoos and conditioners. The Nourishing Coconut Milk set nourishes your hair and makes it easier to manage. Say goodbye to bad hair days and uncooperative 'dos for good.
OGX Nourishing Coconut Milk Shampoo & Conditioner ($17.39)
Eva NYC products also rank highly on the drugstore hair product scale. For busy days when you don't have time to hit the shower, turn to their wondrous dry shampoo. It works well on all hair types and doesn't leave any powdery residue.
Eva NYC Freshen Up Dry Shampoo ($11.39)
Next, let's talk skin. Trying to fake the appearance of a perfect, dewy complexion without breaking the bank might seem like the bane of your existence, but Pixi's got you covered. This extremely reliable and affordable cosmetic brand makes skincare shopping a breeze. Pix's Glow Tonic To-Go pads give you the same exquisite reults as their Glow Tonic product. The pads hydrate and exfoliate your skin, and they fit perfectly in your bag.
Pixi By Petra Glow Tonic To-Go ($18)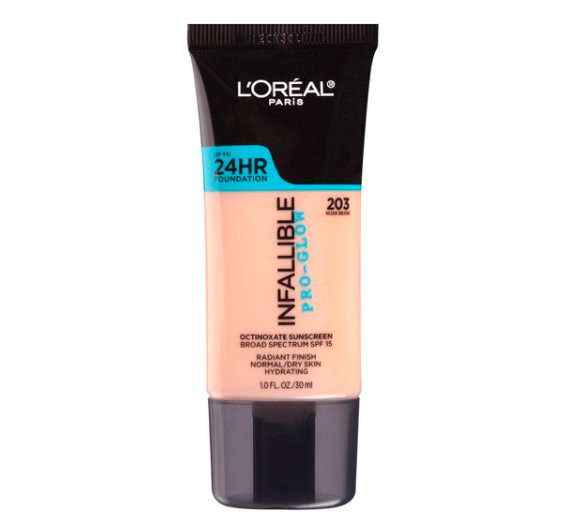 The million dollar question of drugstore beauty shopping is which foundation actually does the trick? Foundation might seem like the one beauty product that's ok to splurge on, but you don't have to. We recommend L'Oreal Paris Infallible foundations. Both the matte and pro-glow versions offer all-day coverage just as well as high-end foundations.
L'Oreal Paris Infallible Pro-Glow Foundation ($8.99)
Don't let the name of the brand scare you away. Yes To Tomatoes facial wipes help take your face off at the end of the day while the charcoal ingredient detoxifies your skin. You can't beat this price (and the edgy packaging) for makeup remover wipes.
Yes To Tomatoes Detoxifying Charcoal Facial Wipes ($5.99)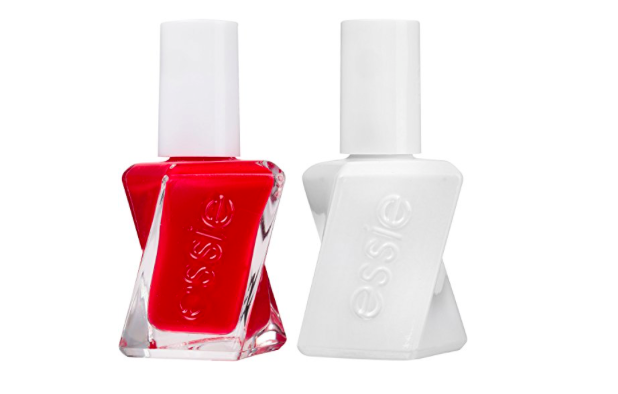 For your nails, look no further than Essie's Gel Couture nail set. Pick your polish color and apply the top coat to get a long-lasting, perfectly polished gel manicure without the obscene salon prices.
Essie Gel Couture Nail Color Plus Top Coat Kit ($18.50)
Sally Hansen's Miracle Gel nail polish is one of the most highly ranked drugstore nail products. You've trusted Sally Hansen in the past for all your nail polish needs, so they definitely won't let you down with their gel collection. It only takes two steps to achieve a sleek and shiny mani—no LED/UV light required, either.
Sally Hansen Miracel Gel Nail Polish ($7.46)
For stronger nails and mouisturized hands, Vaseline's Healthy Hands Stronger Nails cream is the best drugstore option. This genius 2-in-1 product makes your nails stronger after 2 weeks, and goes on without feeling like you lathered your hands in butter.
Vaseline Intesnive Care Healthy Hands Stronger Nails Lotion ($5.99)