As the weather gets colder, our lips get dryer. But, the cold winter weather is not the only factor when it comes to chapped lips. "The lip skin is very thin and doesn't have the oil glands that other areas of your skin have," says Sejal Shah, a dermatologist in New York City. It is also important that you're using a chapstick that doesn't use harsh chemicals as they make your lips even more chapped!
That's where Yes To Coconut Naturally Smooth Lip Balm comes into play. This affordable and natural lip balm hydrates your lips and saves them from the dry, cold winter air. Trust us, this lip balm is a total game-changer!
[Photos: Shutterstock]
According to dermatologist Dr. Surbhi, MD, you want to avoid lip treatments that contain irritants and chemicals. This lip balm is 99.9% natural and is derived from organic ingredients, excluding all of those harmful ingredients that you can't even pronounce! It is also petroleum and paraben-free and cruelty-free -- and, did we mention it's only $3?
Yes To Coconut Naturally Smooth Lip Balm - 0.15 oz ($2.99)
Yes To Coconut Naturally Smooth Lip Balm contains olive oil, jojoba oil, cocoa butter, aloe and coconut oil as its main ingredients. "Lip balms that contain coconut oil for skin treatment are perfect for that delicate part of your body. The skin on your lips is one of the thinnest, most sensitive areas on your body. Coconut oil will penetrate quickly into this part, leaving it soft and supple," according to The Dermatology Review.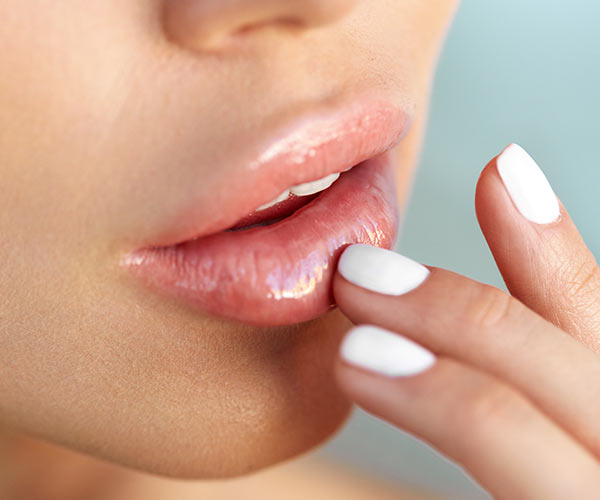 Yes To Coconut Naturally Smooth Lip Balm is tried and true. Here's what some people are saying about the product:
"Pleasant texture and flavour, very moisturizing. Love that the ingredients are safe. Will definitely repurchase." - Cadie

"I have severely chapped lips - mostly due to nervous lip picking and going out in the cold weather and forgetting any lip balm. I bought this stuff because regular chapstick was making my lips even more chapped somehow. I love this lip balm! It's very smooth going on and so moisturizing!" - haileycs
So, would you try this chapstick? Let us know what you think of it in the comments below!