There are a lot of products out there geared towards reducing fine lines and wrinkles and making your skin look 10 years younger, but most fall short on their promises. Think your skin needs a little TLC? Dermatologists say that every woman over 30 can benefit from incorporating a retinoid into their skincare routine–particularly the Differin Adapalene Gel 0.1%!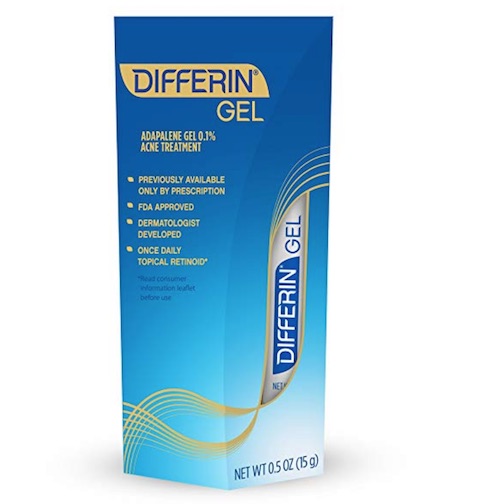 TRY IT: Differin Adapalene Gel 0.1% ($15.08)
Shutterstock
This popular drugstore acne treatment comes recommended by Melissa K. Levin, MD, NYC-board certified dermatologist, founder of Entière Dermatology, and clinical instructor at NYU Langone and Mount Sinai Hospital, who loves using the product for its strong-yet-gentle effect.
"This is one of my favorite skin products. [It] used to be a prescription, [but] is now a prescription-strength over-the-counter retinoid that is a gold standard for the treatment of different types of acne, from whiteheads to blackheads to mild acne to moderate acne," she tells Health.com.
Shutterstock
Wait--an acne treatment can help smooth fine lines and wrinkles? Dr. Levin says its anti-aging properties all come from the retinoids.
"Retinoids not only normalize skin cell turnover, which prevents and treats clogging of pores, but Differin Gel also has anti-inflammatory properties as well as improves the skin texture and tone with regular use," she continues, noting that Differin's formula is more gentle than "compared to other retinoids."
Have you tried Differin's Gel? Let us know in the comments below!
SheFinds receives commissions for purchases made through the links in this post.