It's that time of year again… sales on top of sales, on top of sales. It is officially the Black Friday 2019 shopping season. While everyone else is counting down the days until a turkey dinner, we've got our eyes set on something else. It seems like every brand and retailer is getting into the holiday spirit by offering us tons of markdowns on some of this season's most coveted styles and trends.
So many of our favorite brands are offering amazing and unbeatable Black Friday sales this year, like Zara's potential sitewide sale, a whole week of cyber sales from Nordstrom or a PJ party at Victoria's Secret. And the best part is, everyone seems to be getting into the spirit of holiday sales early this year because most of the savings events have already started.
With so many sales going on, It can be a crazy time of year. It's hard to remember all of the fashion sales to shop for Black Friday 2019, and the last thing you would want to do is miss a great deal. So we've made you a one-stop shop of all of the best fashion sales coming your way for Black Friday and Cyber Monday! (Psst… if you're looking for beauty sales, you're going to want to click here.) Ahead, shop all of the best sales and deals you can find from our favorite fashion brands.
Reformation
The Reformation Sale For Black Friday & Cyber Monday 2019
Reformation is running an entire, sitewide sale from Thursday, November 28 all the way until Monday, December 2. Everything in stores and online will be marked down to 30% off! Plus, all Reformation stores are going to offer extended hours on Black Friday, November 29, so you will have enough time to check out the sale instores if you want.
Gap Inc.
Banana Republic's Black Friday 2019 Sale
Banana Republic's Black Friday sale has already started! Until December 1, full priced items are 50% off with no Banana Republic merchandise exclusions. But the sales don't stop there... the Cyber Monday sale is on from December 1 to December 2, and absolutely everything will be 50% off!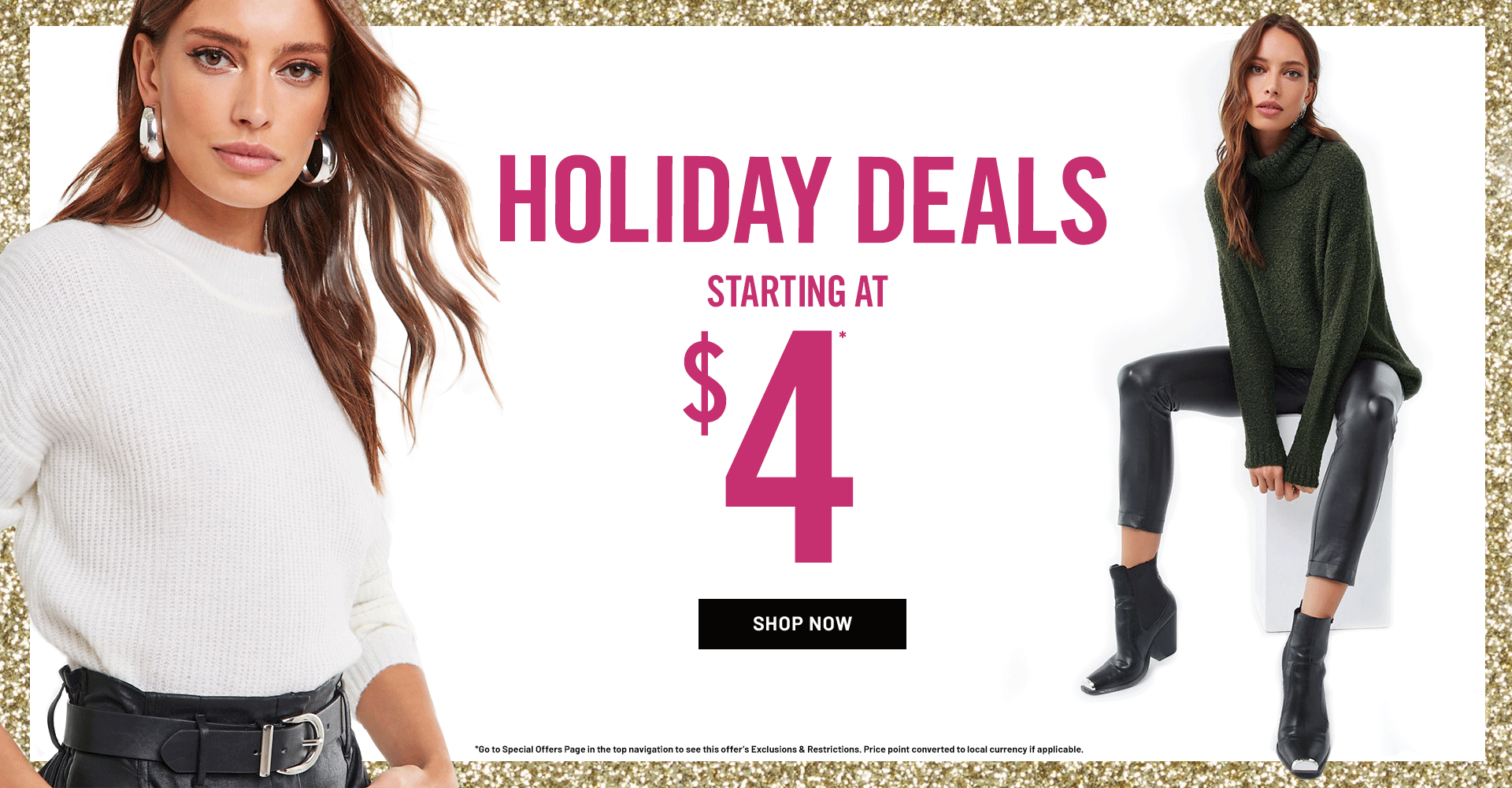 Forever 21
Forever 21's Black Friday & Cyber Monday 2019 Sale
Buckle your seatbelts, because there's a lot of ground to cover for the Forever 21 Black Friday 2019 sale. Discounts start on November 28 and 29, with 30% off everything in-stores and online. There will be extra online-only doorbusters that you can find for up to 80% off, as well as an online-only "Bounce Back" deal that gives you 10% back of what you spend that you can use later in January. Plus, Forever 21 will give you an extra 20% off your purchase if you pay with their store credit card.
Then on November 30 and December 1, the sales continue only online with an extra 50% off sale, plus 21% off your entire purchase, excluding Beauty by Riley Rose. But, select items from Riley Rose will be available for 30% off. The same online-only doorbusters and "Bounce Back" deal will still be available.
And this all leads up to Forever 21's biggest discount of all of 2019: on Cyber Monday, December 2, everything sitewide will be 40% off, with no minimum on free shipping! Plus, the up to 80% off doorbusters and "Bounce Back" deal still apply.
Oh, and it doesn't stop there. Forever 21 has dubbed December 3 as Cyber Tuesday and will continue to offer free shipping at no minimum, with a 30% off sale sitewide and its online-only doorbusters and "Bounce Back" discount.
DL1961
What's On Sale At DL1961 on Black Friday & Cyber Monday 2019
One of our top denim brands, DL1961, is offering 40% off everything sitewide for its Thanksgiving and Black Friday sale from November 28 through December 1 - you just have to use the code FRIDAY40 at checkout. Plus, we can even help you get early access to this sale: from Monday, November 25 through Wednesday November 27, you can get first picks at the markdowns with checkout code EARLYACCESS for 30% off everything. And after the Black Friday sale comes the Cyber Monday sale. This event is the same thing - 40% off everything sitewide - you just have to remember to use the checkout code MONDAY40.
Gap Inc.
The 2019 Gap Black Friday Sale
Another sale that has already started, the Gap sale is happening online until November 30, and offer half off everything, plus an extra 10% off when using the code BLKFRIDAY. After this is the Cyber Monday sale, which runs from December 1 through December 4. This sale is basically the same as the Black Friday sale - 50% off everything plus an extra 10% off - but the one difference is the checkout code: CYBER.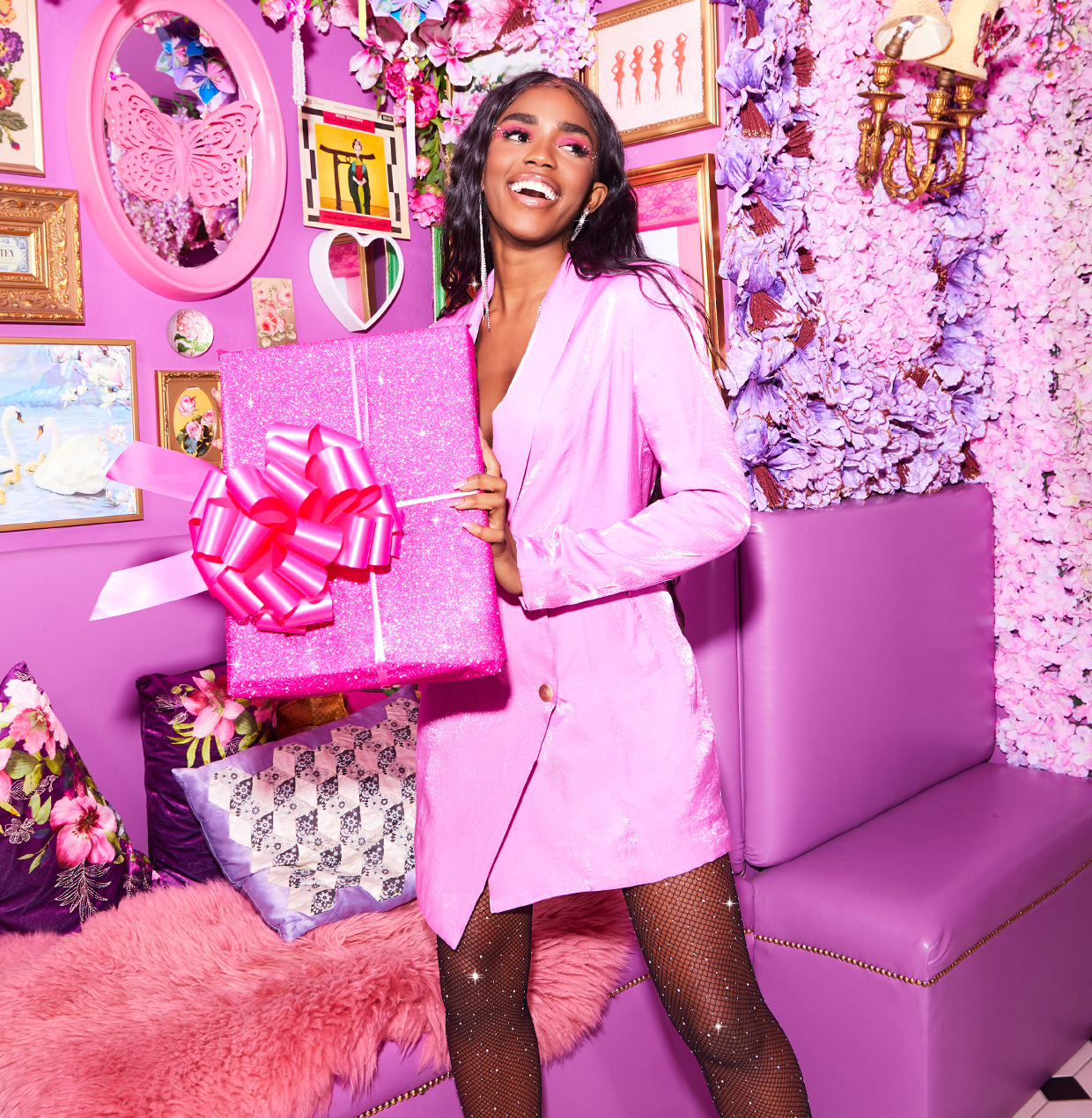 Pretty Little Thing
The Pretty Little Thing Sale For Black Friday & Cyber Monday 2019
Pretty Little Thing, our favorite website to find the best prices on all of the hottest new trends, is offering the best Black Friday deals we've seen yet. Basically, Pretty Little Thing will start with low prices and keep dropping them as the sales weekend goes on. The savings starts on Thanksgiving, November 28, with up to 70% off everything online, then up to 75% off everything on Black Friday and finally up to 80% off everything on Cyber Monday, December 2.
Outdoor Voices
The Outdoor Voices Black Friday Sale
You're going to want to set a 2020 New Year's resolution to do more yoga after you read about the Outdoor Voices Black Friday 2019 deals. The trendy athleticwear brand is giving us 25% everything online and in-stores, except for OV kits, third party items or gift cards. The sale is live from November 29 through December 2, and all you need to do is use the code THANKS25 when you check out. And trust us, you will be thankful.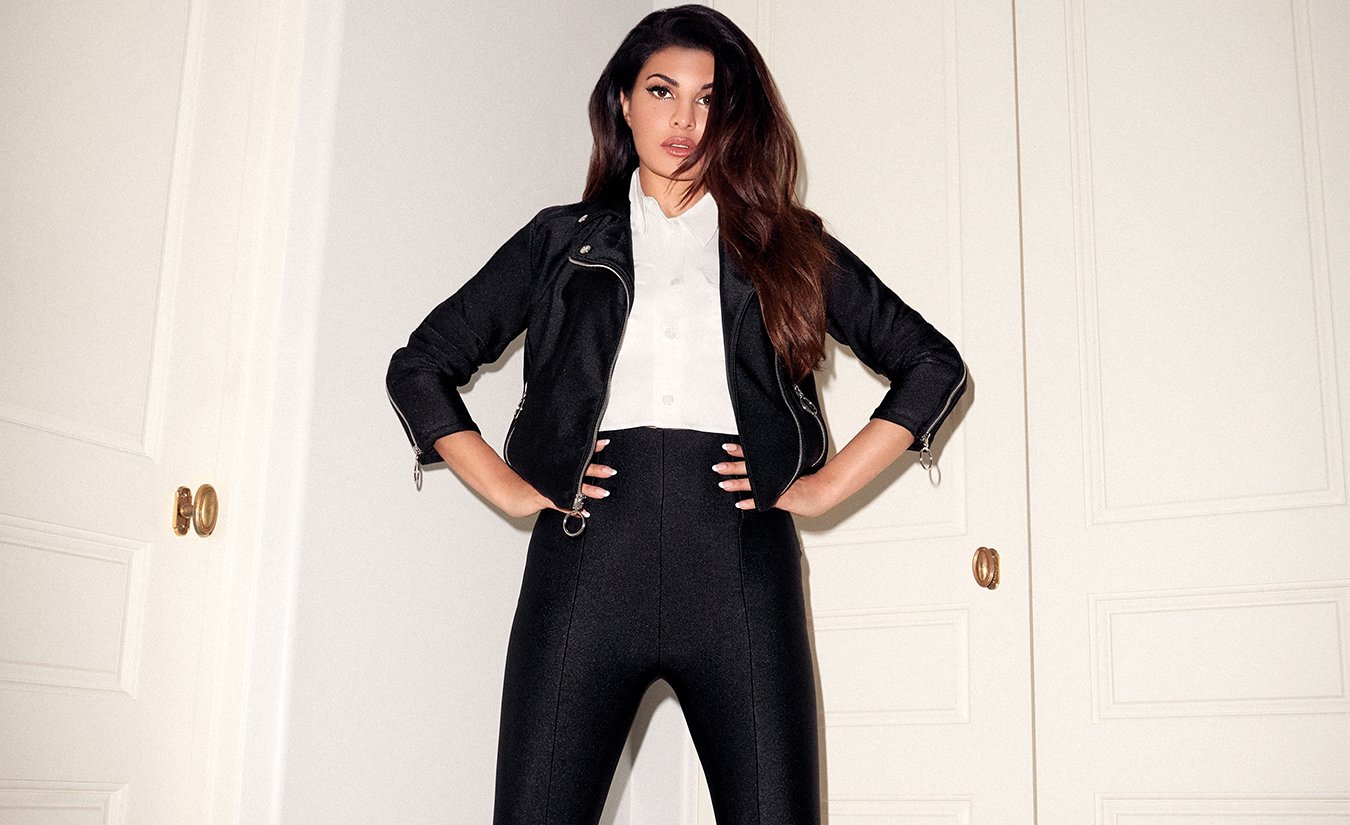 Good American
The Good American Black Friday 2019 Sale
Everything from Good American is 25% off site wide between November 28 and December 2. Plus, the brand will give you free shipping on orders over $99, so you really need to fill up your shopping carts.
Black Friday 2019 Sales At Cotton On
Cotton On is running a Black Friday sale, with 40% off everything both online and in stores. This sale is running now through December 1, and there are really amazing prices, like fleece sweaters for $17.99 or mom jeans for $23.99. Basically, we think you should shop everything.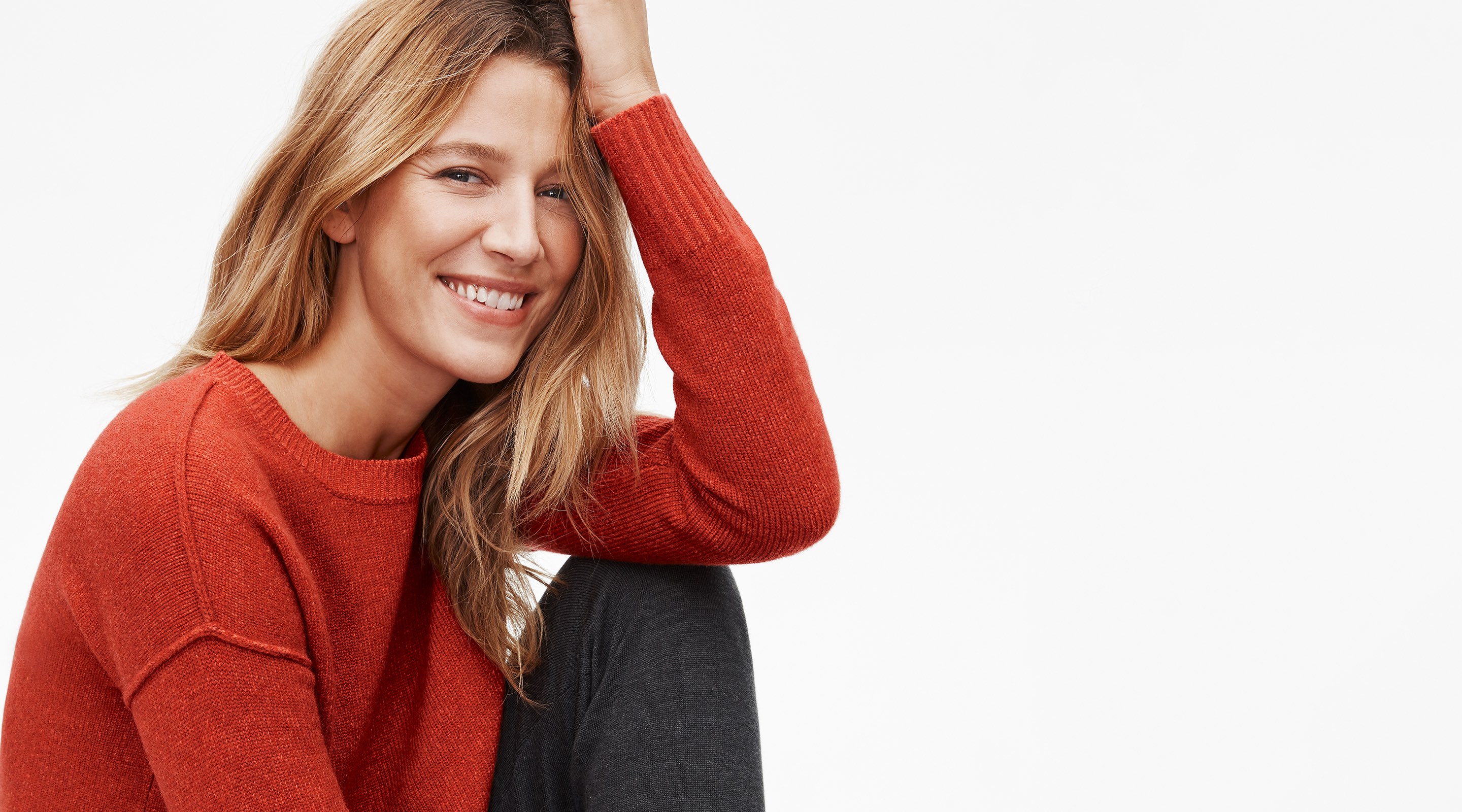 Eileen Fisher
The Eileen Fisher Black Friday 2019 Sale
Eileen Fisher is a bit more traditional with its Black Friday sale this year, hosting its savings event for one day only on November 29. Everything will be 20% off sitewide on the day of Black Friday. But, there is an extra little sale happening all weekend that we found out about... you can take an additional 20% off of sale items from November 29 to December 1.
SheFinds receives commissions for purchases made through the links in this post.