When it comes to weight loss, it's easy to try to look for a quick fix to get the job done. But the truth is, a healthy diet and dose of daily exercise is the tried-and-true way to get there healthy and feeling your best. While it can be tempting to head out the door in the morning with a protein bar in hand, it turns out that forgoing breakfast entirely can be detrimental to your body's fat-burning ability — making weight loss efforts wasted.
Shutterstock
The best solution? Make time in your busy morning routine for the celebrity-favorite, metabolism-boosting breakfast of cinnamon-rich oatmeal. We all keep cinnamon on hand for baking, but you'd probably be surprised at its impressive metabolism-boosting power. According to a study in the Metabolism Journal, a compound found in the fall-favorite spice is known to activate thermogenesis in the body, during which your body creates heat and burns calories in the process.
Shutterstock
The easiest way to get your daily fix of cinnamon is by adding it to nutrient-packed oats to stay satisfied and on track toward your weight loss goals all day. Mornings can be hectic, we get it. That's why whipping up a bowl of overnight oats is the best way to ensure a healthy breakfast full of cinnamon, fat-burning goodness.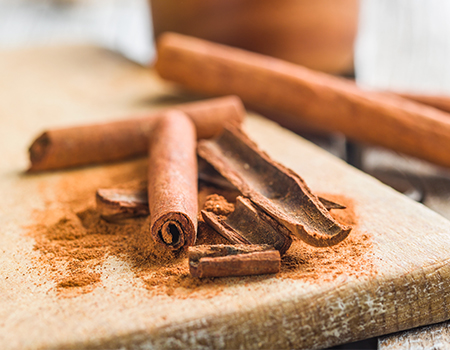 Shutterstock
What You'll Need:
- 1/2 cup rolled oats
- 2/3 cup almond milk
- 2 teaspoons chia seeds
- 1/2 cup chopped apples
- 2 teaspoon ground cinnamon
- 1-2 teaspoons maple syrup honey or low carb liquid sweetener, optional
SheFinds receives commissions for purchases made through the links in this post.