Is there anything more soothing than a hot drink as soon as you wake up? Warm beverages are relaxing and, when they contain the right ingredients, can boost your metabolism and kick start your day so that you actually have an even better day. There are plenty of hot morning drinks that provide antioxidants and fat-burning properties and that can even protect against cardiovascular disease and other illnesses.
But there's one drink that has been around for centuries, has Ayurvedic roots, and is both calming and nutritious. You'll need five simple ingredients and a few minutes — but it will be well worth your time and may just become your new favorite hot drink.
Golden milk, also known as turmeric milk, has anti-inflammatory benefits that stem from curcumin, an active ingredient found in the spice turmeric. It's a calming immune booster that has ancient Ayurvedic roots and tastes delicious (not too sweet, but just sweet enough). You can jazz up this golden milk recipe with a variety of spices, but if you want to stick to basics, you'll need just a few simple ingredients.
Ingredients:
Turmeric powder
Almond milk (or coconut milk, if you prefer)
Ginger powder
Cinnamon powder
Raw honey (to give it taste)
The Benefits Of Almond Milk
Substituting dairy with coconut or almond milk may be easier on your tummy if you're lactose intolerant. Enriched almond milk has vitamin D, calcium is low in calories, and can reduce your risk of heart disease. Be sure to choose unsweetened almond milk because sweetened varieties raise your blood sugar levels.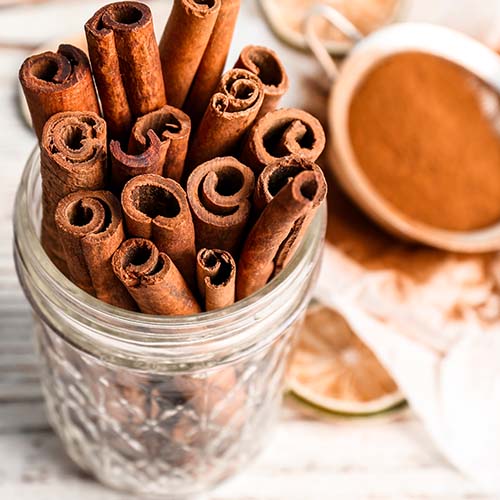 A Pinch Of Cinnamon Has Incredible Benefits
Some golden milk recipes suggest adding a pinch or two of cinnamon—don't skip this step! Cinnamon is rich in antioxidants and can lower your blood sugar and improve your sensitivity to insulin. There are even studies that show cinnamon may suppress your appetite and help you lose weight.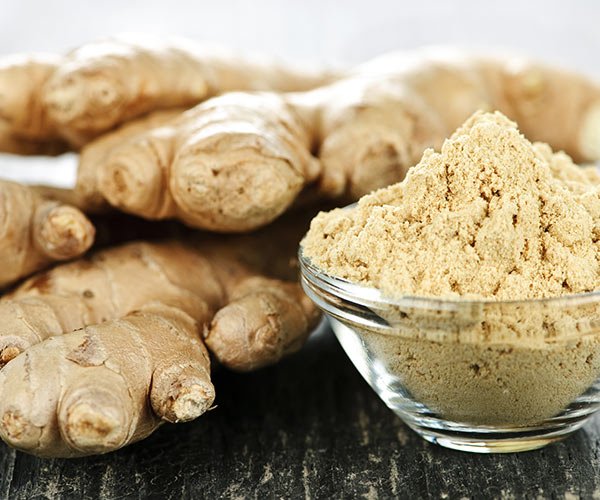 Benefits Of Ginger Powder
Yet another "optional" addition to turmeric milk that you should totally include, ginger can reduce stomach upset and muscle pain, improve nausea (so if you're pregnant, golden milk is a miracle drink), and provide antioxidant benefits that reduce inflammation in the body.
Not only are the ingredients in golden milk beyond good for you, but preparing the beverage could not be easier. Simmer all of these ingredients over low heat, place the liquid through a strainer, and enjoy.
For more morning nutrition tips, check out 5 Plan-Ahead Breakfast Recipes That Will Make Your Mornings So Much Better and The One Fruit You Should Eat Right After You Wake Up For A Better Day on SHEFinds.com.
Photos: Shutterstock