The only thing worse than seeing summer go? The weird, not hot, yet not cold weather that happens in between the seasons. It definitely not warm enough to rock just a T-shirt, but it is definitely too early to pull out the winter coat. Ugh, what's a woman to do?!
Invest in a great transitional jacket, duh! And as luck would have it, I found the perfect one for fall. After months and months of searching, ordering and returning, I can tell you with 100% certainty that Everlane's Drape Trench Coat is one of the best closet investments you'll ever make.
First things first, this jacket looks good on everyone. Whether you're tall, slim, curvy or petite, the cut and length of this jacket just works. Don't believe me? Just read the reviews–it has over 225 near-perfect ones! I also love that the jacket is available in three colors so you have options. Obviously, there's classic khaki, but you can do black or navy, too. The real highlight of the Drape Trench Coat, though, is it's versatility. This jacket goes everywhere; work, weekends, travel, you name it!
Of course this jacket is perfect for fall, but you can definitely bring it back out when winter starts to turn to spring. At only $138, this is honestly one of the best outerwear investments you can make.
Everlane The Drape Trench Coat ($138)
Everlane The Drape Trench Coat ($138)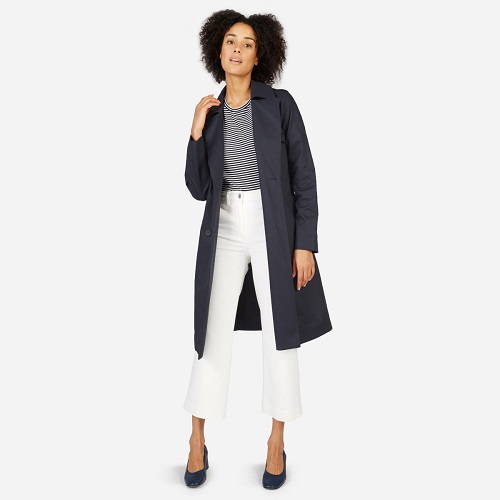 Everlane The Drape Trench Coat ($138)
SheFinds receives commissions for purchases made through the links in this post.