Fast-working moisturizers are hard to come by, especially ones that are affordable and made with natural ingredients. Thankfully, the beauty industry has been making natural skincare products more easily accessible in recent years.
Natural Skin Care Ingredients
Consumers have made a major shift away from traditional beauty and skincare products and now opt for natural and organic brands and formulas. This widely being done to avoid putting harmful ingredients, additives, and preservatives on their skin, which can have serious negative effects. "Many think the skin doesn't absorb anything," explains RMS Beauty founder Rose-Marie Swift. "But nanoparticles and other gender-bender chemicals are able to penetrate into the body. With the skin being your biggest organ, why not choose things that are safer and healthier for you?"
Not only are natural skincare products healthier for your skin, but their formulas also help deliver better results. But, the only way to find out if you're using wholesome natural and organic products is by doing your research. Shirley Pinkson of the natural-beauty brand W3ll People says that you should check the product's EWG report to see where it ranks in terms of natural ingredients and safety standards.
"Don't sound the alarms or panic if your favorite foundation rates in the red — take action by making a healthier choice. If you are ready to make the deep dive today, start with the products that you use every day. Look for a hazard rating of three or lower," she tells The Cut. "If you can't pronounce the first five ingredients in a makeup product, it's probably not 'good for you' or natural."
Natural Skincare For Aging Skin
If you're looking for a new natural and affordable moisturizer to add to your anti-aging skincare routine, check out these amazing (& affordable!) products: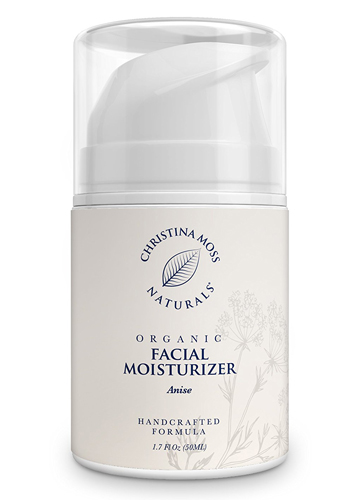 Christina Moss Naturals Organic Facial Moisturizer ($25.99)
This moisturizer is made with certified organic ingredients and works to fight off free radicals while naturally aiding in the reduction of fine lines and wrinkles. A little goes a long way with this moisturizer, which can be used to add moisture to the face, eyes, neck and décolleté.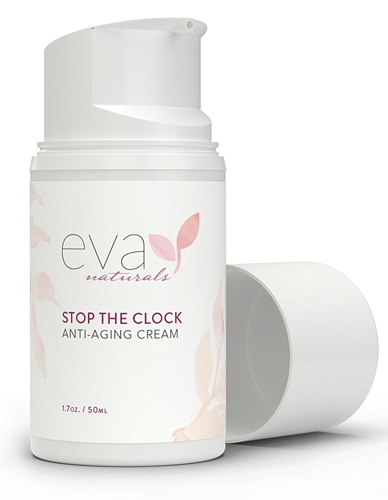 Eva Naturals Stop the Clock Anti-Aging Cream ($14.95)
This hydrating moisturizer helps to reveal smoother, younger-looking skin with the help of powerful Alpha Hydroxy Glycolic and Lactic Acids, which help to remove dead skin cells and minimize dullness to uncover a brighter complexion. It blurs wrinkles with collagen-boosting ingredients like Ascorbic Acid, CoQ10, and vitamin E.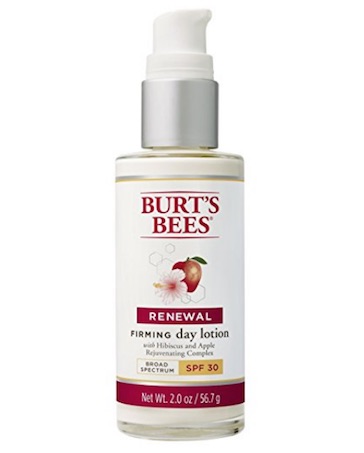 Burt's Bees Renewal Day Lotion ($14.21)
This lightweight formula features the brand's firming Hibiscus and Apple Rejuvenating Complex, which helps reduce the appearance of wrinkles and fine lines while also smoothing and improving the skin's texture. It also offers SPF 30 protection, which helps prevent any premature aging from UV rays.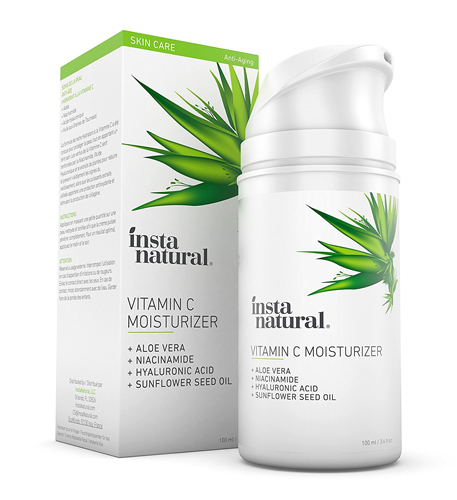 InstaNatural Vitamin C Moisturizer ($18.97)
This vitamin C-rich moisturizer gives you a youthful glow with its blend of antioxidant-rich and nourishing ingredients like Niacinamide, Hyaluronic Acid, Organic Jojoba Oil, Rosehip Seed Oil, Argan Oil and Grapefruit extract. Not only will this moisturizer help improve collagen production, but it will also visibly reduce the appearance of fine lines, wrinkles and dark spots!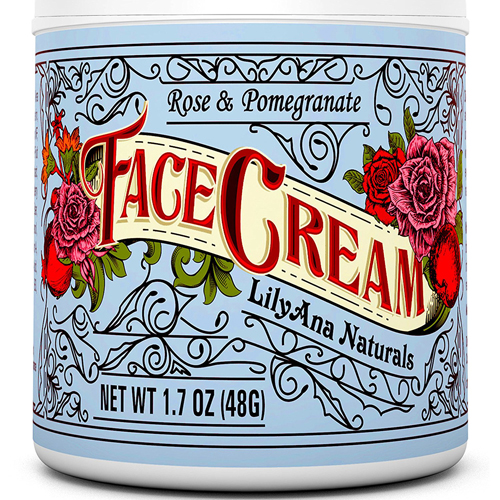 LilyAna Naturals Face Cream Moisturizer ($17.99)
This moisturizer combats wrinkles, dry patches, crow's feet with its hydrating, anti-aging formula. It works to soften the skin to stop the advancement of aging with premium moisturizing ingredients like Rose Distillate, Aloe Vera, Vitamin C & E, Orange Extract and other essential oils and antioxidants. Together they help reveal a younger-looking complexion and restore your skin's radiance.
SheFinds receives commissions for purchases made through the links in this post.