Fine lines and wrinkles got you down? Maybe it's time to try a new moisturizer. Finding the perfect smoothing moisturizer can be hard if you're not carefully examining the ingredients list. Experts say that using products formulated with retinoids are great for those struggling with lines and loss of firmness and elasticity.
READ MORE: The One Retinol Product You Should Use Every Morning For Younger-Looking Skin, According To A Dermatologist
"I swear by retinoids! Every dermatologist learns about this form of vitamin A in residency as part of our training," Dr. Gary Goldenberg, M.D., assistant clinical professor of dermatology at the Mount Sinai Hospital in New York City, explains. "As an anti-ager, retinoids help soften wrinkles and lines and decrease pigmentation caused by the sun."
We recommend giving Peter Thomas Roth's new Green Releaf Therapeutic Sleep Cream a try if you're thinking about dabbling with retinoids. It's a calming, smoothing night moisturizer that uses retinoids to transform the complexion. It also uses other buzzworthy ingredients like hemp-derived cannabis sativa seed oil to reduce redness, dullness, and uneven texture. No wonder people are calling it the best night cream for smooth skin!
Everything You Need To Know About The Best Night Cream For Smooth Skin: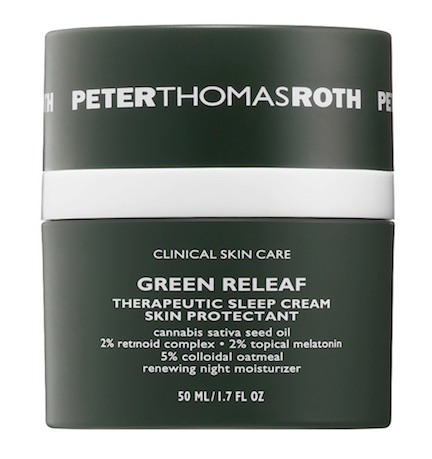 Peter Thomas Roth Green Releaf Therapeutic Sleep Cream ($65)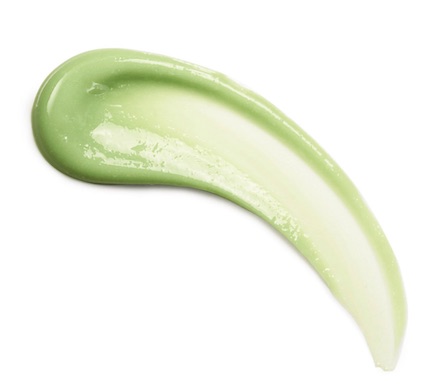 Sephora/Peter Thomas Roth
Key Smoothing Moisturizer Benefits
-Features a two-percent retinoid complex that gently smooths the look of fine lines, wrinkles, uneven skin tone, and texture.
-Helps revitalize skin's appearance while you sleep.
-Calms the look of inflammation and leaves skin looking healthy and moisturized.
Ingredient Breakdown:
Cannabis Sativa Seed Oil: Hemp-derived oil with nourishing and antioxidant properties.
Retinoid Complex: Gently smooths the look of fine lines, wrinkles, and uneven skin tone and texture.
Colloidal Oatmeal: Temporarily protects and helps relieve minor skin irritation and itching due to rashes, eczema and other skin conditions.
Shutterstock
Peter Thomas Roth Green Releaf Therapeutic Sleep Cream Reviews:
"I love how my skin looks when I wake up it's less hormonally red, look more hydrated and helps hide fine lines. My skin hasn't purged, broken out nor rejected this sleep mask like it had with other products I've tried! I highly recommend this and also the new Green Relief Oil which I got a sample of at my local Sephora and will be going back for!!" - avintageaffair6
"LOVE LOVE LOVE this product. This paired with their Green Relief Oil is a dynamic skincare duo. It's super calming and smoothing, I apply this to both my face and neck, and wake up and my skin feels wonderful. I also recommend using this with their cloud cleanser. Love love their products." - nycblkboysjoy
"People complaining about the smell is insane! This is supposed to calm your skin. Synthetic fragrances irritate it! So not surprising it doesn't smell Like roses! It really works! Awesome new product. Calms redness, super smooth line free skin and promotes restful sleep. Huge win for me!!!!" - DSM64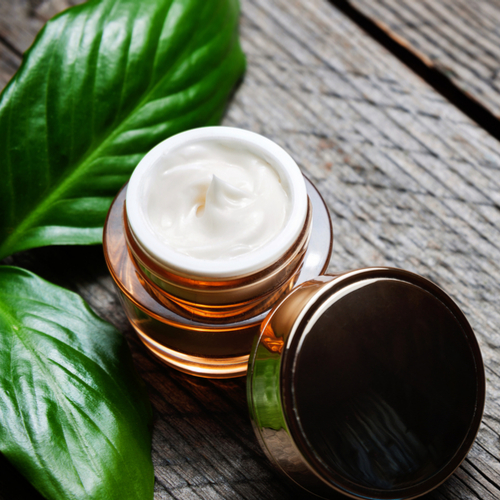 Shutterstock
Cannabis Sativa Seed Oil Skin Benefits
Peter Thomas Roth notes that cannabis sativa seed oil was added to the Green Releaf Therapeutic Sleep Cream because the plant features powerful, cutting-edge extracts that help relieve the look of irritation and redness, but the trendy skincare ingredient does a lot more than just soothe the complexion. Here are just some of the amazing skin benefits that come with adding a cannabis sativa seed oil-infused product to your routine:
1. Moderates oil production
Cannabis sativa seed oil has been found to balance out oily skin by regulating the skin's oil production. It's able to provide essential moisture without clogging pores.
2. Moisturizes and soothes inflammation
Cannabis sativa seed oil contains gamma-linolenic acid (GLA), which acts as a powerful anti-inflammatory for the skin. This means that the ingredient can significantly calm any redness caused by inflammation or irritation while keeping skin hydrated and nourished.
3. Reduces fine lines and wrinkles
Cannabis sativa seed oil has also been found to help reduce fine lines and wrinkles as well as prevent signs of aging from developing. It promotes collagen production by encouraging skin growth and new cell generation, which helps soften and smooth wrinkles.
SheFinds receives commissions for purchases made through the links in this post.