Retinol is an amazing ingredient for addressing the common signs of aging thanks to its ability to promote cellular turnover and increase collagen production. Those suffering from dark under-eye circles and crow's feet can also benefit from incorporating the powerful anti-aging ingredient into their skincare routine, but are often scared to because of its tendency to be irritating. Enter Glow Recipe's new Avocado Melt Retinol Eye Sleep Mask, a potent-yet-gentle formula that brightens, tightens, and nourishes the under-eyes for younger-looking skin. This product just launched at Sephora and it's already received a 5-star rating from shoppers, making it their pick for the best under-eye cream with retinol!
Shop The Best Under-Eye Cream With Retinol:
Glow Recipe Avocado Melt Retinol Eye Sleeping Mask ($42)
Shutterstock
Key Benefits:
-Designed to brighten, firm, hydrate, and depuff the under-eye area while you sleep.
-Works as a solution for dark circles and puffiness, dryness, and loss of firmness and elasticity in the eye area.
-Features a blend of nourishing and antioxidant-rich ingredients to smooth and refresh tired under-eyes.
What's Inside:
Encapsulated Retinol: Helps to improve the look of uneven skin tone, and address the damage caused by daily exposure to pollutants and other free radicals; encapsulation of the retinol allows it to sit on the surface of the skin longer and release smaller amounts at a time, making it more gentle than traditional retinol treatments.
Avocado: A nutrient-dense fruit rich in antioxidants such as vitamin E and vitamin C, which are known to fight wrinkles and environmental aggressors; contains both avocado oil and avocado extract for the ultimate soothing and nourishing.
Coffeeberry: Packed with antioxidants, coffeeberry (the seed of the coffee plant) helps to revitalize, neutralize free radicals, and soothe.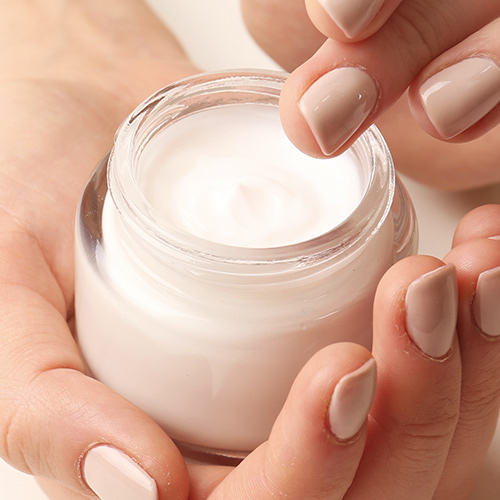 Shutterstock
Promising Reviews:
"I have really dry, sensitive skin all over my face. My struggle with eye creams is that I try to look for more nourishing formulas to help my dehydrated skin, and then end up getting milia from most products. This eye cream has been a dream. It goes on silky smooth and is really cooling and pleasant when I first put it on. I've been too scared of peeling and irritation to try retinol products in general and this eye mask has been really gentle and hydrating. I have major dark circles as well and I feel like my eye area has been a lot brighter since using it. It also helps my concealer go on smoothly without caking. Absolutely love this and can't recommend highly enough." - Eterniti
"My skin, particularly around my eyes, can be pretty sensitive so I was expecting some mild irritation with this product, however, there was no irritation at all and instead it felt light and soothing. Woke up to plump, refreshed skin this morning! This will be so easy to include in my nightly routine and I'm looking forward to seeing long-term results. The skin around my eyes definitely needs some extra love!" - Maryannav
"Love at first use! Super hydrating! My eyes were plump with minimal lines in sight when I woke up!" - lgwep
"I can see a difference after only two uses. My under eye area is noticeably brighter and less puffy with each use. I can't wait to see the effects of using this product long term! It has a buttery texture that really does melt right into your skin!" - Steffilly