The time of year has come again to refresh your wardrobe for colder temperatures. But if you're worried this means monochromatic tops and uninspiring outwerwear are on the horizon, think again! This season, velvet is making a comeback to add a luxe touch to your every outfit. In honor of the trend, we're revealing the most lustworthy velvet items fashion editors are coveting right now. Click through the gallery to see all their stunning picks!
[Photo: Shutterstock]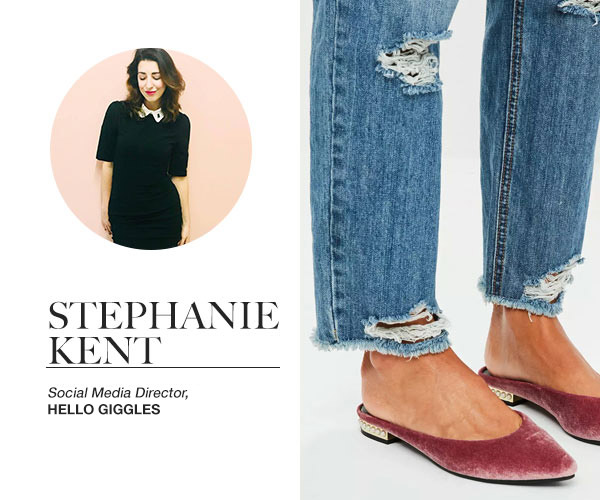 Stephanie Kent, Social Media Director, Hello Giggles
"I purchased these bad boys upon realizing that I needed a better seasonal transition shoe. Los Angeles is experiencing an October heatwave (is anything spookier than global warming?), and these mules allow me to feel autumnal without breaking a sweat. Plus, the unexpected pop of pearl makes the trendy shoes feel a little more timeless. I know I'll be getting a lot of mileage out of them before millennial pink gets eclipsed by a different color of the moment...."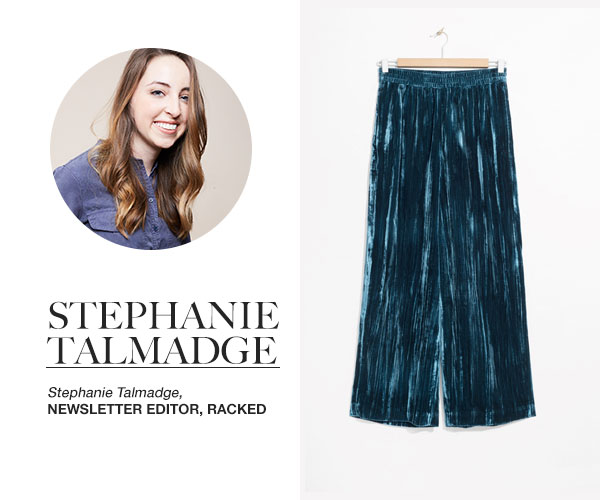 Stephanie Talmadge, Newsletter Editor, Racked
"I love this velvet take on the wide-leg pleated pants that have been everywhere this year. In addition to being ultra cozy for the NYC winter, the teal color is bright enough to be more exciting than typical pants fare, but neutral enough to go with just about anything. I'd probably wear these with a band T-shirt and a leather jacket, and the length would work with sneakers, loafers, or boots. Plus, unlike most pants, I wouldn't be rushing to take these off as soon as I got home."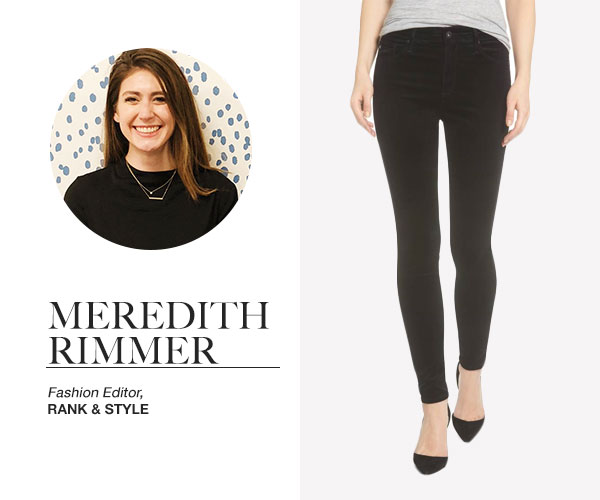 Meredith Rimmer, Fashion Editor, Rank & Style
"If I had to buy just one velvet piece this fall, it would be these pants. I'm obsessed with the color and am a sucker for high-waist skinnies. Plus, I love the fit and quality from AG jeans, so these are an absolute win in my book."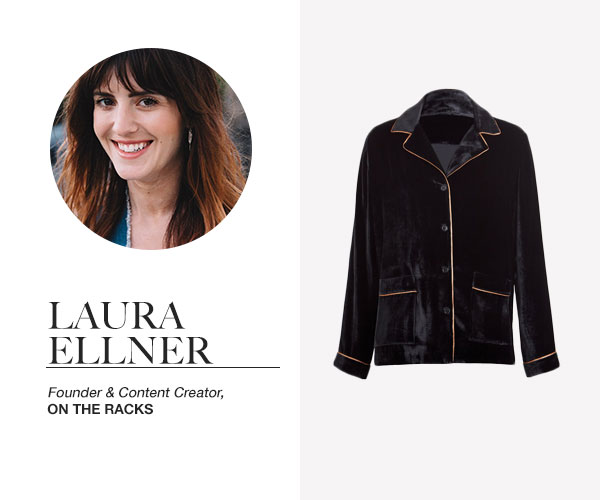 Laura Ellner, Founder & Content Creator, On The Racks
"​This silk blend, velvet PJ shirt from ei8ht dreams is definitely on my want list for fall - nothing like being able to leave the house in your pajamas and still look sleek and put together. This piece is great because it can be dressed up or down, worn so many different ways! Loving this new brand and the velvet trend in general!"
Justine Schwartz, Editorial Director, SHEfinds
"​These combat boots from Dolce Vita are part bad girl, part good girl. RiRi would approve! I'm definitely grabbing a pair and styling them with a black skinnies and a dusty rose teddy coat."
Kathleen Mulpeter, Senior Editor, Health.com
"These Madewell x Tretorn velvet sneakers are on my wish list right now. I love the retro look and they're actually super comfy and good for your feet, too, thanks to an EcoOrtholite insole. They're totally impractical since velvet would get ruined in rainy/slushy weather - which is basically the next five months in NYC - but I still need them!"
Aneliya Vasilieva, Editor-in-Chief, FashionStyleMag.com
"When it comes to shoes, classic pumps are perhaps the most reliable and versatile option. Sophisticated and sexy, they're perfectly suited for almost any outfit and occasion. My favorite pair this season is Vince Camuto's Kain Velvet Pumps. These graceful heels will make you look, and most importantly, feel comfortable and elegant - and they are totally office-apropriate! I like to pair them with a classic black pencil skirt and white silk blouse and I feel like I'm ready to conquer the world!"
Hannah Weil Fashion Editorial Director, Pop Sugar
"I love introducing a little more texture for fall and winter. This perfect blazer has that luxe feel that'll make even jeans and booties feel dressed up for the season, and will look amazing over your holiday party dress in December without that overtly cheesy "holiday" feel. It walks the line between timeless and trendy, making it totally worth the investment."
Jennifer Davidson, Editor-in-Chief, theFashionSpot.com
"I'm really into floral kimonos this season and this velvet bodysuit is a fresh take on the look. It's the perfect going-out top for the holiday season but also great for work worn over a black turtleneck."
Rebecca Daly, Senior Fashion Editor, Real Simple
"Velvet is having such a big moment in fashion right now. It's really tempting to go all-out on the trend, but the one piece I'm really ready to invest in is this gorgeous, go-with-everything scarf (that looks equally chic with a blazer and tee as it does with an evening dress) that has enough classic appeal to stand the test of time."
Justine Schwartz, Editorial Director, SHEfinds
"​I've been craving velvet to wear on the weekends. Something I can wear to brunch and more casual situations. These velvet slip-ons from Keds are so cool. I love the platform."