Fans of Blake Shelton and Gwen Stefani can't seem to get enough of the famous couple and we don't blame them, their relationship is seriously #goals.
It's no secret that Shelton and Stefani love spending an endless amount of time together as both a couple and as co-workers from being judges on season 17 of The Voice to closing in on almost four romantic years. When they're not too busy being the iconic pop and country stars that they are, Shelton and Stefani make sure to set aside time just for each other– especially on special occasions, and Stefani's 50th birthday was no exception.
Stefani's Oct. 3 birthday was just another reason for boyfriend Shelton to shower the No Doubt singer with lots of love.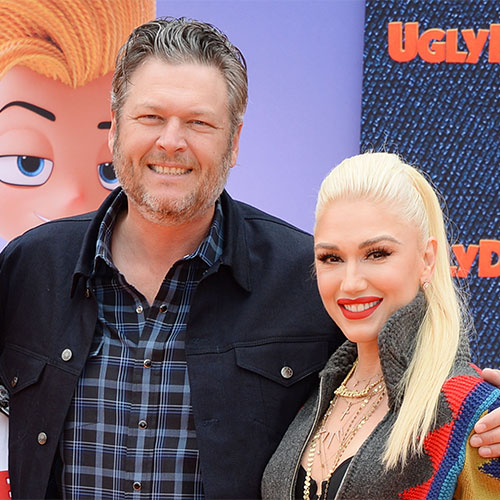 Splash News
Shelton was quick to express his love via Twitter in honor of Stefani's huge milestone birthday. "Happy Birthday @gwenstefani!!!! I love you so much it's actually stupid...And possibly illegal in the state of California," Shelton wrote. Stefani quickly took to Twitter to reply. "I love u @blakeshelton Gx," the singer wrote. How sweet is that?!
Shelton and Stefani are no strangers to celebrating birthdays with a bang alongside Stefani's sons Kingston, Zuma, and Apollo. As reported by People, the crew celebrated Shelton's 43rd birthday this past summer with something we can all agree on: pizza and birthday cake. It's important to Shelton and Stefani to come together as a family with Stefani's three sons from her previous marriage to singer Gavin Rossdale. The boys even wrote out birthday cards for Shelton to celebrate his big day!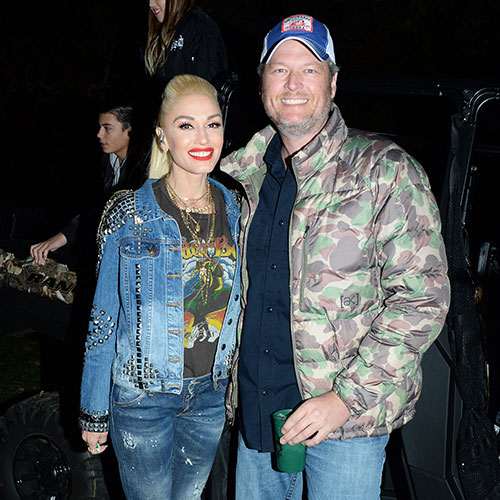 Splash News
Stefani also took to Instagram to hype up the birthday boy. Captioning a series of throwback and current pictures of Shelton, Stefani wrote "Happy b day to my favorite human!!! Can't believe your mine #soooooolucky!!!!" Isn't it hard to believe this couple has been together for just under five years?
We're sad this dynamic duo's birthdays only come once a year, but we can't wait for all of the surprises they have up their sleeves for their next birthdays. Who knows, maybe a birthday engagement is in store for these lovebirds!
Do you think a surprise engagement is in store for Gwen Stefani's next birthday? Let us know in the comments below!