Blake Shelton has no problem showing his love for Gwen Stefani, and it looks like things are heating up for the couple of more than two years! The country singer wowed Stefani–and the internet–with a grand gesture for Valentine's Day this year to show just how much she means to him. Seriously, this is cutest thing we've ever seen!
Shelton sent the singer a stunning bouquet of red and pink roses to celebrate the romantic holiday, which completely blew her away. "Oh my God!" she gushed on Instagram while showing off his gift. "I've never seen anything like that!"
She captioned the video, "Luckiest girl in the world…Love u for real."
What made the gift even sweeter was Stefani's three-year-old son's commentary. "He loves you! He loves you!" Apollo said when his mom walked in. So adorable!
Shelton has been busy prepping for his tour, which kicks off today in Tulsa, Oklahoma, but we're happy he didn't let distance get in the way of celebrating Valentine's Day with his girl.
It seems like they did most of their celebrating before the actual holiday. Hollywood Life reports that Stefani flew to Oklahoma over the weekend to cheer Shelton on during an intimate show. She even made an appearance on stage during the set!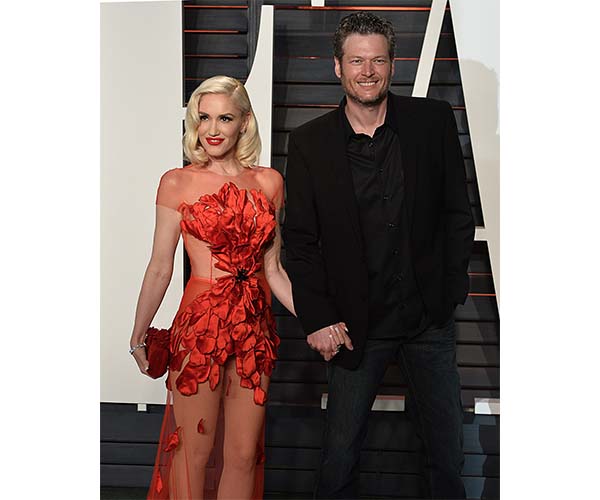 If only there was an engagement ring in the floral arrangement! Everyone's waiting for the couple to get engaged, and there have been rumors that 2018 is the year that it will finally happen!
We'll just have to wait for Shelton to pop the question!
[Photos: Splash]