Breakfast is the first meal of the day that kickstarts your metabolism and informs every other thing you'll eat until bedtime. That's a tall order for one meal — but there are plenty of amazing breakfast options that deliver protein, healthy fats, and unrefined carbs.
And then, unfortunately, there are a few more breakfast choices that aren't as healthy.
If you're trying to decide what to eat in the morning, here are four breakfast foods no one should be eating anymore because they slow your metabolism.
Shutterstock
Pre-Packaged Breakfast Sandwiches

The problem with eating pre-packaged breakfast sandwiches (the kind that you can toss in your freezer) is that, while there are some good options, there are an overwhelming number of unhealthy options, as well. You don't have as much control over the ingredients you consume when you aren't constructing your sandwich from scratch.

If you happen to be ordering a breakfast sandwich while you're out, Eating Well reports: "It's possible to make a smart choice at any of these fast-food restaurants. For the healthiest choice (lowest in calories, sodium and saturated fat), skip the sausage, opt for a lighter bread choice (choose an English muffin, wrap or toast over a bagel, croissant, pancake or biscuit) to save calories-and get a whole-grain one, if you can, for added fiber."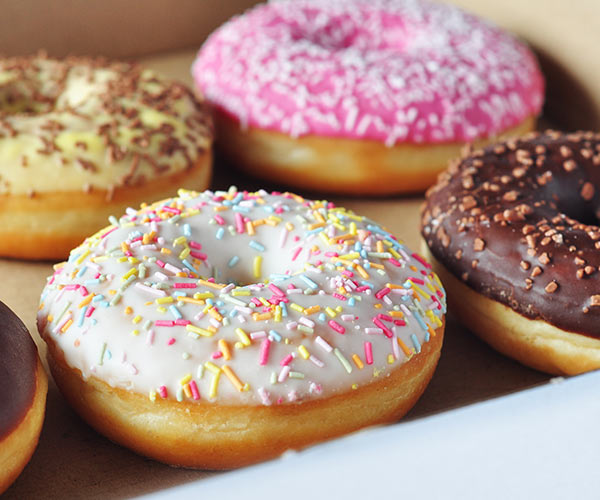 Shutterstock
Doughnuts

At some point, doughnuts rose through the ranks from a dessert food, where they belong, to a viable breakfast food. But consuming that much sugar as a meal in the morning only spikes your blood sugar levels, wreaks havoc on your metabolism, and sends you crashing and seeking more sugar a few hours later. Save that doughnut for an occasional treat.
Shutterstock
Bagels

Bagels certainly contain more nutrients than doughnuts, and they aren't the worst food in the world. But they just aren't as nutritious a breakfast as you could be eating. Bagels are processed refined carbohydrates, which means they have been stripped of nutrients like fiber, protein, and vitamins and minerals. What you're left with is a lot more sugar than necessary — and that's before you add jelly or cream cheese to your bagel.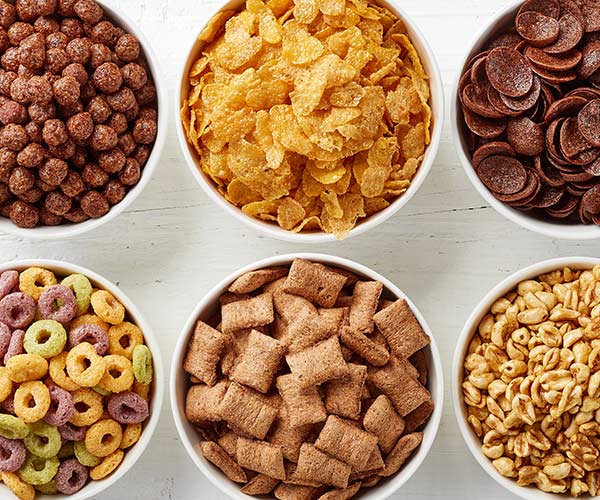 Shutterstock
Most Cereals

Cereal seems like one of those foods that should be healthier than it actually is. Like bagels, most are processed, refined grains that are low in fiber and protein and higher in sugar than you might think.

According to Healthline: "Some breakfast cereals, particularly those marketed at children, have lots of added sugar. Some contain 12 grams, or 3 teaspoons of sugar in a small 30-gram (1-ounce) serving. Check the label and try choosing a cereal that is high in fiber and doesn't contain added sugar. Or better yet, wake up a few minutes earlier and cook a quick healthy breakfast with a high-protein food like eggs."