The foods you choose to fuel your morning with can set you up for an overall better day. When you eat breakfast, you're providing your body with the nutrients it needs to tackle work, school, or anything else that may lie ahead of you.
Your brain can't function at optimal levels without anything fueling it. When you're running on empty, it can leave you feeling more tired, stressed out, overwhelmed, and drained. While it's better to eat anything in the morning rather than nothing at all, certain foods are healthier and better to eat when you first wake up than others.
We spoke with Ginger Hultin, MS, RDN, CSO, Seattle-based Registered Dietitian, Nutritionist, and Arivale Coach, to find out what foods you should eat right after you roll out of bed for a better, more productive day.
So why is breakfast so important, you ask? Hultin cleared that up for us.
"Your body is a complex network of interconnected systems. These systems—much like other parts of nature— have intrinsic rhythms dictated by an internal "clock,"" explained Hultin. "From your core temperature and hormones to blood sugars and blood pressure, there is a natural ebb and flow. There are two main influences of this clock: light and food. Breakfast can help regulate this internal clock."
When it comes to the best foods to eat for breakfast, there are plenty of options out there that will help set you up for a better day.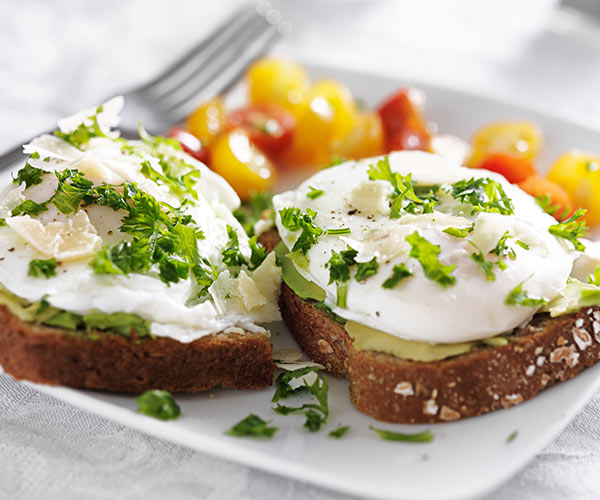 "Breakfast (like all meals and snacks) should be a combination of complex carbohydrates, protein and fat," said Hultin. "Try smashed avocado with an egg on whole grain toast or a smoothie made with silken tofu, some almond butter, spinach and banana."
It's important to meet with a Registered Dietitian to find out exactly what foods will work best for your unique needs, recommends Hultin.