3 Breakfast Mistakes That Are Slowing Fat Loss
Even though we know it's the most important meal of the day, some of us treat breakfast like an afterthought — especially when we're trying to lose weight. Unfortunately, neglecting to treat our first meals with the importance they deserve and committing these three breakfast mistakes can actually prevent you from losing weight, says Registered Dietitian Meg Hagar at No Diet Nutrition.
Hagar points out all of the reasons why these breakfast mistakes aren't doing our metabolisms any favors — and why a balanced meal with proteins, fiber, and healthy fats is the best way to stay on track with your weight loss goals.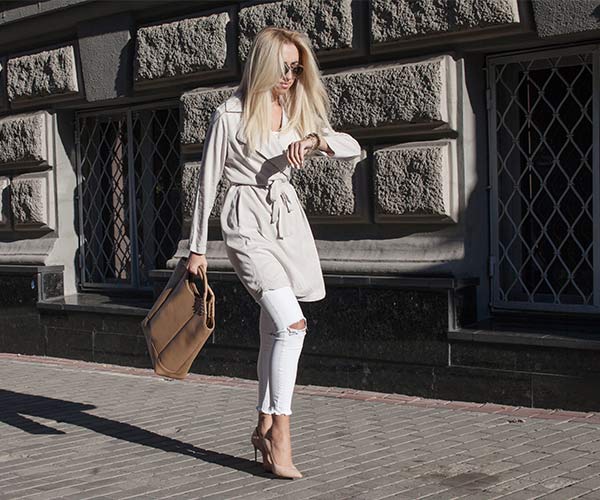 Skipping Breakfast
Maybe you're too busy for breakfast — or feel the fewer calories you consume, the better. But nothing could be further from the truth.
"Research shows that people who eat breakfast are generally healthier," Hagar says. "Whether this is because breakfast eaters generally engage in healthier habits or whether the reason is directly related to breakfast consumption itself has yet to be shown, but either way the correlation is there."
If you're in a rush to get out the door, experiment with baking egg and veggie muffin cups at the beginning of the week and storing them in the fridge so that an effortless breakfast is ready for you every morning.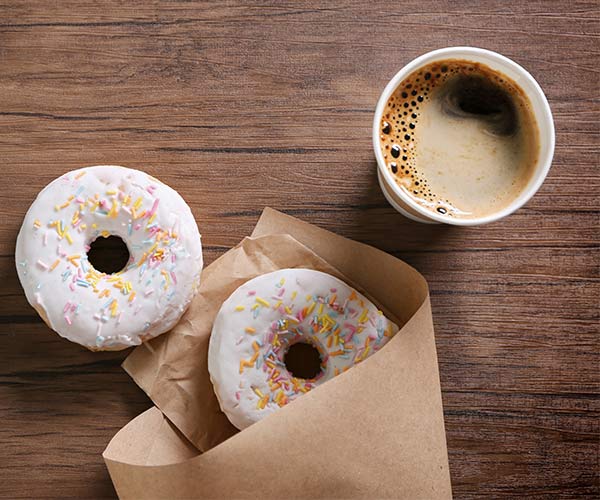 Eating Empty Calorie Breakfasts
All breakfast foods are not created equal — and sometimes the ones with the lowest calories and grams of fat are the worst choices.
"A small cinnamon roll and a coffee (although it may be lower calorie than other choices) is not a recommended breakfast in my eyes because it is empty calories," Hagar says. "If he/she isn't a big breakfast eater perhaps sub the cinnamon roll for a piece of fruit or a smoothie."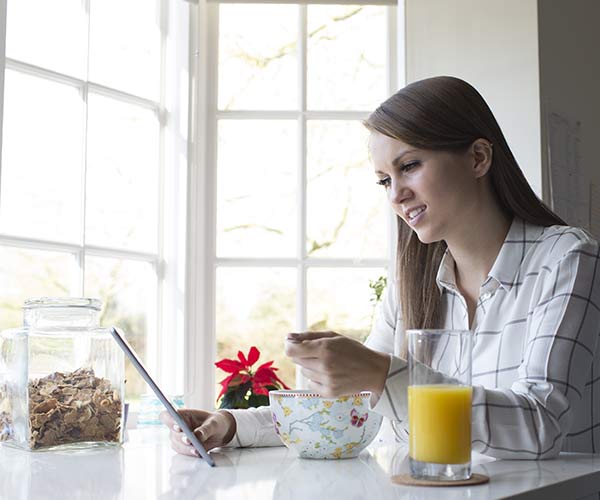 Rushing Through Breakfast
"Our bodies are designed to have to chew our food for a reason — it is the first step in the digestive process and serves many purposes," Hagar says. "Not only does it break down our food so that our bodies can digest it more efficiently but it also stimulates the release of digestion-related hormones and enzymes to enhance the process."
When we rush through eating, Hagar says we might experience an increase in symptoms such as gas, bloating/distention, abdominal pain or a prolonged feeling of "fullness" and discomfort.
"Rushing through meals and/or distracted eating can also cause us to be less sensitive to our bodies signaling when we're full, causing us to overeat," Hagar says. "My advice is to take your time and really enjoy your food. After all, eating should be delicious and enjoyable instead of a chore!"