You, lucky lady, have been chosen to stand by one of your best friends on her wedding day. What an honor! But, also, what a stressful time. Your bride-to-be wants everything to run perfectly and that means the pressure is on. To prevent the bridal claws from coming out full force on the big day, pack these items for you and the bride so you can be a 5-star bridesmaid and bypass any emergencies.
[Photos: Shutterstock]
Tide To Go Pen
To this day, my mom still rants about how she had a stain on her wedding dress the day of, and her sister-in-law came to the rescue to restore the dress to its former immaculate glory. Be that hero for your own bride and stash a Tide To Go pen in your bag. A white dress and the outdoors don't mesh well, so be ready to whip this out at the drop of a hat. This can also be a huge lifesaver for the other bridesmaids, too.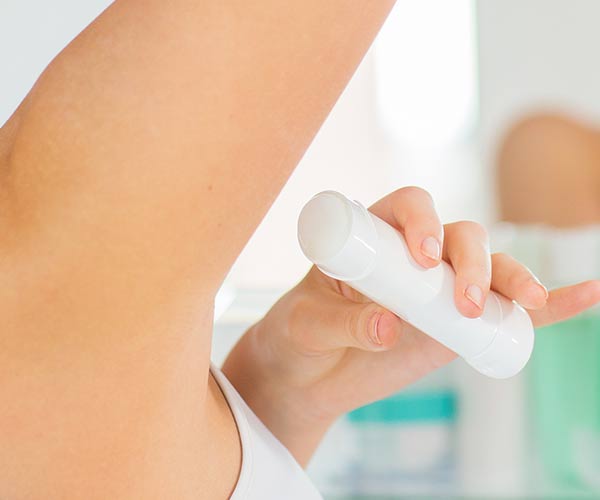 Deodorant
Sweat doesn't stop, no matter what season the wedding is in. Avoid pit stains and any unwanted odors with a small stick of deodorant. You'll be in close proximity with the wedding party all day, and no one will want to be near you in photos if you smell like B.O. Reapply multiple times throughout the day, and let the bride borrow your stick, too.
Mints
Fight bad breath odors with a small stack of mints. Just avoid having any in your mouth during photo ops.
Bobby Pins
Your bride and the bridal party got all dolled up for the big day with elaborate hairdos, but stray hairs are inevitable. Bobby pins are so small that you can carry 30 in your pruse without taking up barely any room.
Mini Hairspray
No matter what your hair type, no curl or updo can stay put forever. By the time the reception rolls around, the last thing anyone in the bridal party wants is flat hair. Carry around a small can of hairspray to spritz on any loose curls or stray hairs to make sure they stay put, even on the dance floor. Consider yourself the Fairy Godmother of voluminous hair.
Tissues
Your bride may or may not get emotional on the wedding day, and she absolutely cannot run the risk of ruining her makeup! Stash a few tissues to help blot any tears or runny makeup. Who knows, the wedding could even get the best of you, too.
Band-Aids
We doubt the shoes your bride picked were made for walkin,' and hers most likely aren't, either. Blisters are bound to happen when you wear a new pair of shoes all day, so that's where lots and lots of Band-Aids come in. You can toss your shoes once you hit the dance floor at the reception, but you need to grin and bear it (literally) the rest of the day.
Water
You could forget all else, but water needs to be stashed in your bag. You've got a jam-packed day with no time to stop and grab water, so bring a bottle with you. Staying hydrated will help keep you on your toes and will make sure you're not one of those bridesmaids who faints at the wedding.