If you're trying to lose weight — but never have enough time to properly prep meals — there's an instant solution for you: your Instant Pot.
The Instant Pot makes it possible to cook almost every ingredient under the sun in a fraction of the time it takes to whip up foods in your oven or on your stovetop.
Here are four calorie-burning Instant Pot meals you should make in May 2019 for weight loss.
Instant Pot Vegan Vegetable and Barley Soup

Is there a better comfort food on the planet than soup?

Despite our ideas about comfort foods being laden with calories, this Instant Post vegan vegetable and barley soup defies all expectations. It's filling and rich in protein, fiber, and vitamins and minerals, but it's also super low in fat and calories.

Here are the ingredients you'll need:

Carrots
Vegetable broth
Barley
Canned diced tomatoes
Celery
Zucchini
Onion
Frozen corn kernels
Bay leaves
Salt
White sugar
Ground black pepper
Garlic powder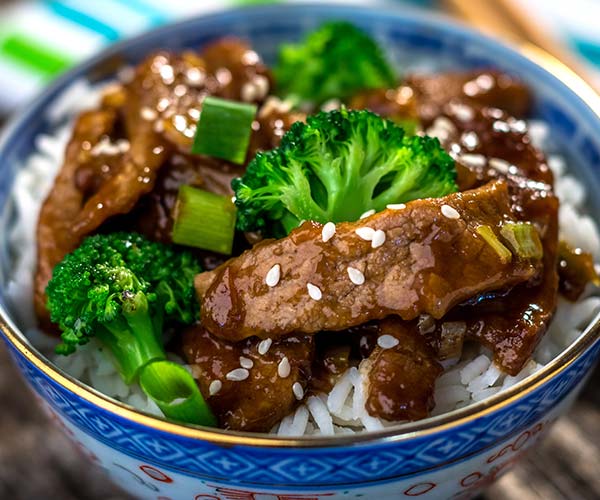 Shutterstock

What do you get when you add protein-rich beef to broccoli — one of the healthiest cruciferous veggies on the planet? This low-carb meal that will fill you up without weighing you down.

Feel free to add brown rice as a side for additional fiber and nutrients.

You'll need:

Beef chuck eye roll or chuck roast
Soy sauce
Sesame oil
Ginger
Garlic
Unsalted beef stock
Oyster sauce
Cornstarch
Water
Vegetable oil
Broccoli florets
Black pepper
Shutterstock

Need a healthy breakfast option that provides enough energy to power you through the morning?

Look no further than this Instant Pot oatmeal recipe, which provides options for both steel-cut and rolled oats. In addition to oats, you'll need:

Water
Almond milk
Cinnamon stick
Kosher salt

Don't forget to add as many healthy ingredients on top as you can handle — great choices include berries, bananas, pomegranate seeds, nuts, and a scoop of nut butter.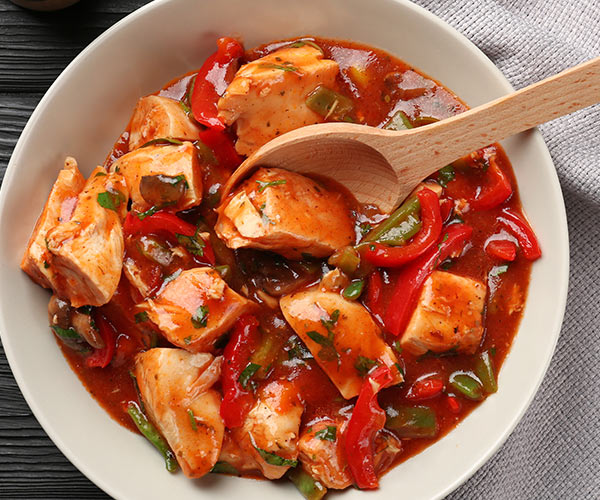 Shutterstock
Instant Pot Chicken Cacciatore

The Instant Pot has a magical way of making meat like chicken fall apart from its bone — and this tender chicken cacciatore recipe is no exception. Thanks to healthy ingredients like tomatoes, garlic, and veggies galore, this is an antioxidant-rich recipe the whole family will love.

You'll need:

Olive oil
Onion
Chicken thighs (skinless)
Fire-roasted crushed tomatoes
Tomato paste
Red bell pepper
Carrots
Garlic
Fresh thyme
Oregano
Kalamata olives
Salt and pepper
Fresh basil
Fresh parsley