A balanced and healthy diet includes a variety of foods from a variety of different food categories — including carbohydrates. Despite the bad name they get, carbs are an important source of fuel. The key is choosing the right kind of complex carbs that also provide substantial amounts of fiber, vitamins, and minerals.
Even though it may seem like you can and should eat anything you want in the morning (given how many hours you'll have throughout the day to burn off those calories) the choices you make for breakfast set the tone for how the rest of your day will go.
And this is the one carb you should avoid because it slowly destroys your metabolism in the morning.
Shutterstock
Simple Carbohydrates

There are two types of carbohydrates: simple, refined carbs and unrefined, or complex, carbohydrates. And the two couldn't be more different.

Refined carbs — the types you'll find in processed foods like white bread (and bagels), waffles, pancakes, most sugary breakfast cereals, and doughnuts — are what most people think of when they try to avoid carbs. And there's a good argument to be made for why these foods should not be a part of your breakfast, despite their popularity: they spike blood sugar levels and slow down your metabolism.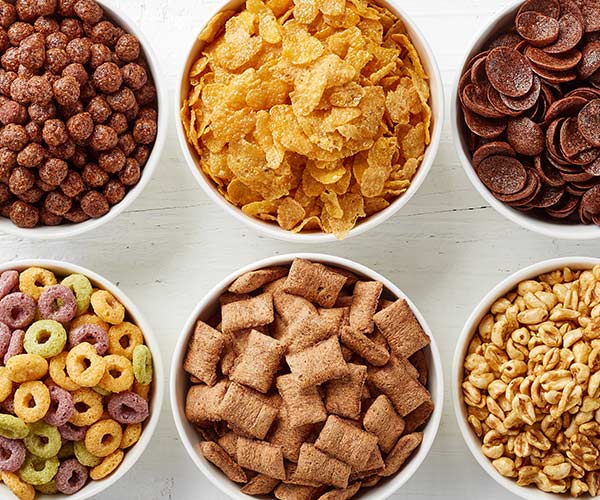 Shutterstock
It may seem like morning is a fine time to eat refined carbs, since you could probably use the boost of fast energy provided by sugar, but the opposite is actually true.

"Carbohydrates, especially simple carbs, cause a spike in insulin, the body's chief anabolic hormone," David Greuner, MD, co-founder of NYC Surgical Associates, told Reader's Digest.

You may feel a temporary jolt of energy, but it will quickly be replaced by feelings of restlessness that get in the way of the clear thinking and focus you need while at work or school.
Shutterstock
Aside from its sugar content, the major difference between eating refined carbs and unrefined carbs is that foods like pancakes, waffles, and bagels with jelly have been stripped of much of their nutritional content, which means you aren't benefitting from one of the key nutrients you'll find in complex carbs: fiber that fills you up and keeps you satisfied for longer periods of time.

Swapping a refined carb breakfast with one that includes healthy, fiber-rich carbs like steel-cut oats is a great alternative.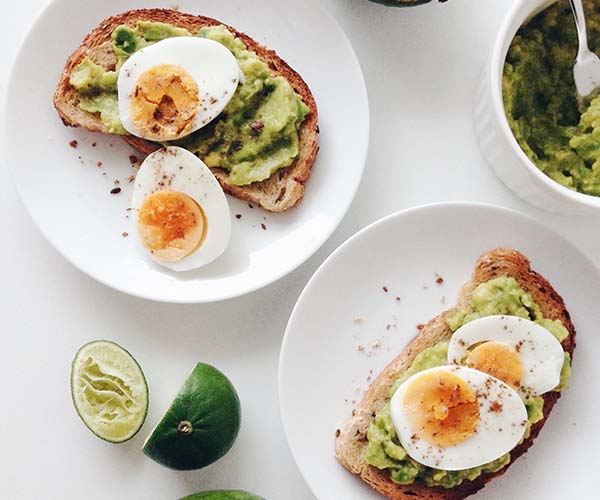 Shutterstock
One of the best ways to benefit from breakfast is by keeping carbs to a minimum (though unrefined carbs are a healthy source of nutrients) and opting instead for whole foods that are good sources of protein, vitamins, minerals, and healthy fats.

One great breakfast idea? Eggs (which are low in calories and high in protein) alongside avocado and whole grain toast.