There will always be conflicting opinions when it comes to carbs.
For a food group that provides energy and fuel to burn, carbohydrates draw their fair share of harsh criticism, particularly from folks who are trying to burn calories and lose weight and find them to be a hindrance to that goal.
But consuming quality, healthy unrefined carbs in the morning is one way you can actually provide your body with the nutrients it needs to get you through that hectic morning or challenging workout. This is the one carb you can eat for breakfast every morning without gaining weight.
Shutterstock
The mistake some people make when considering carbs for breakfast is that they confuse simple, refined carbs with complex, healthy carbs that are full of fiber and important nutrients.

Skipping that bagel with jelly or those pancakes is a good idea if you're watching your calories. These foods are processed and contain sugar that spikes your body's insulin levels and can mess with your metabolism.
Shutterstock
But on the other side of the carb coin you'll find a number of unrefined carbs that fill you up faster, take longer to digest, and are good for your digestive system and health.

One such breakfast food? Oatmeal — rolled oats or steel-cut oat, specifically.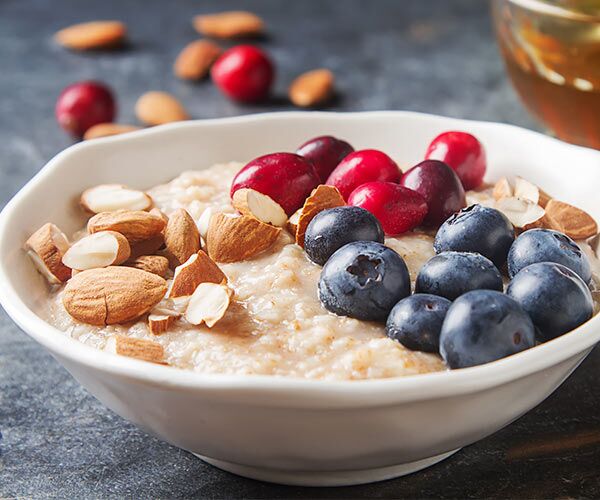 Shutterstock
According to Harvard T.H. Chan School of Public Health: "Oatmeal is rich in fiber, which promotes fullness, eases the insulin response, and benefits gut health. It's also a source of vitamins B and E, and minerals such as magnesium."

Sounds great so far, but there's one caveat: pre-made oatmeal packets that are flavored are not the way to go. These oatmeal packets are usually filled to the brim with excess sugar, sodium, and artificial flavors and colors. They could wind up wrecking your metabolism as much as any refined carb.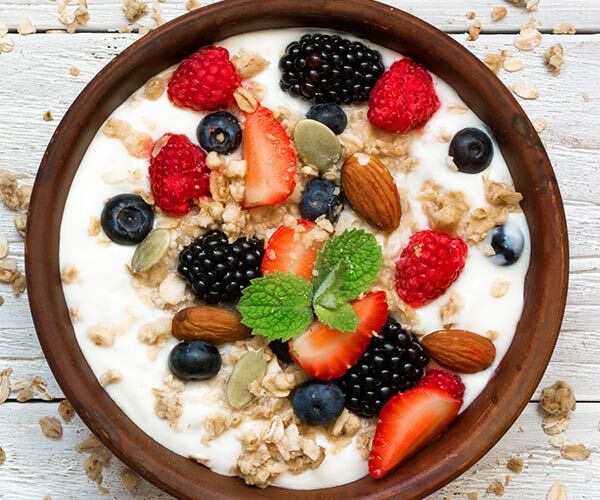 Shutterstock
Another thing to keep in mind: a carb-heavy breakfast — even a healthy one like oatmeal — is best paired with a protein source like Greek yogurt or an egg to slow down the insulin spiking response in your body.

Your best bet is to stick with healthy carbs like oatmeal, but round out your breakfast with protein and a healthy fat (avocado and nuts are great choices).