There's no reason to fear carbs. All foods — even refined carbohydrates like potato chips and French fries — can be consumed in moderation so that you are enjoying a well-balanced diet and aren't depriving yourself.
But if you are trying to lose weight, consuming refined carbs in moderation is one way to speed things along and see progress sooner.
And if you're not sure what you make for breakfast, this is the one carb you should NEVER have before 10 A.M. because it makes it harder to lose weight.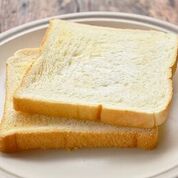 Shutterstock
Bread

A lot of classic breakfast foods rely on the one ingredient that can actually slow down your metabolism in the morning — bread.

Both white bread and whole grain breads are high in carbohydrates. And the main problem with these foods is that they contain sugar and don't give back much in the way of filling fiber and other nutrients you need to carry you through the morning.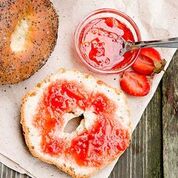 Shutterstock
Although all breads are high in carbs, there are some differences among them. According to Healthline:

White bread (1 slice): 14 grams of carbs, 1 of which is fiber
Whole-wheat bread (1 slice): 17 grams of carbs, 2 of which are fiber
Flour tortilla (10-inch): 36 grams of carbs, 2 of which are fiber
Bagel (3-inch): 29 grams of carbs, 1 of which is fiber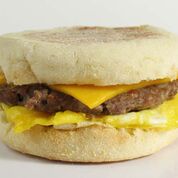 Shutterstock
One way to limit the number of refined carbs you eat in the morning, while still enjoying the texture of a grain that you can add to your eggs or avocado, is by substituting bread with brown rice or even quinoa, a seed that contains all nine essential amino acids and is rich in protein and fiber.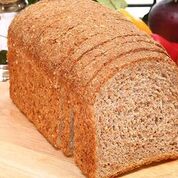 Shutterstock
Another great, healthy idea? Swap that white bread for Ezekiel bread, which is a sprouted bread that has more protein, fiber, vitamins, and minerals than most breads.

Of course, break out the bagel on special occasions — but opting for bread substitutes can help you lose weight and burn fat faster.