There's a reason why low-carb diets are all the rage: reducing the amount of so-called "bad" carbs we eat provides numerous health benefits that stretch even beyond weight loss.
The trick is knowing which carbs to keep and which to throw into the "special. occasion" pile. All carbs shouldn't be avoided — quite a few are among the healthiest foods you can eat.
But if you are trying to lose weight, this is the one carb no one over 50 should be eating anymore because it slows your metabolism.
Shutterstock
Refined Carbs

There are two categories of carbs — refined and unrefined carbohydrates — and they share little in common.

Refined carbs are processed, with simple sugars that you can easily digest. As a result of eating these quickly metabolized foods, your body experiences a blood sugar spike that results in an inevitable crash — one that sends you searching for other simple sugars to sustain that high.
Shutterstock
Processed carbs include foods that seem obviously less healthy than most — we're talking sugar-laden cakes, cookies, and doughnuts. But less obvious refined carbs include white flour pasta, white rice, Italian bread, bagels, jelly, and most breakfast cereals.

In addition to containing simple sugars, these processed foods have been stripped of many important nutrients that you would be getting from unrefined carbs — like fiber, which fills you up faster and keeps you feeling fuller for longer.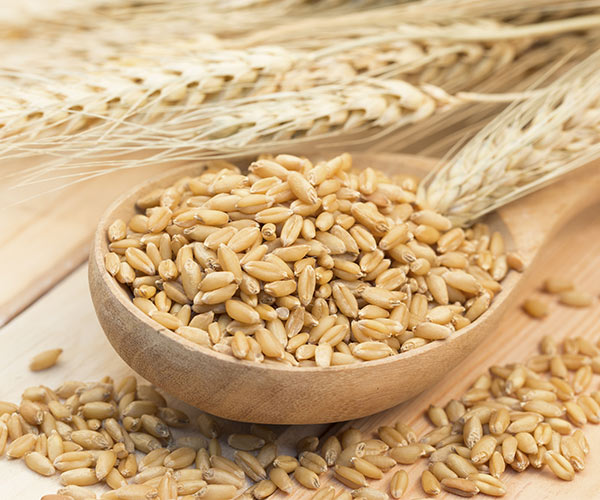 Shutterstock
Instead of swearing off all carbs everywhere, a healthier and more balanced way to include them in your diet is by focusing on unrefined carbs like barley, oats, quinoa, brown rice, and veggies and fruit. In addition to providing a wealth of vitamins and minerals, these foods pack all-important fiber that is lacking in refined carbs.

"Fiber slows digestion, which wards off blood sugar spikes and hunger and helps maintain blood sugar control—all important keys to weight loss and management," Isabel Smith, MS, RD, CDN, founder of Isabel Smith Nutrition, and New York City-based dietitian and fitness expert, told Eat This, Not That.
Shutterstock
Don't forget fresh fruit in your diet. Yes, fruits contain sugar — but they aren't refined carbs. Whole fruits are an amazing source of nutrients — the kind you won't find in packaged foods and refined carbs.