When we think of carbs, we often mistakenly associate them with high-fat, sugar-loaded foods like potato chips and doughnuts. But carbohydrates are a necessary part of a healthy diet — the key is choosing natural, unrefined carb sources that can sustain your energy levels and even help you lose belly fat. These 4 carbs are among the healthiest.
Photos: Shutterstock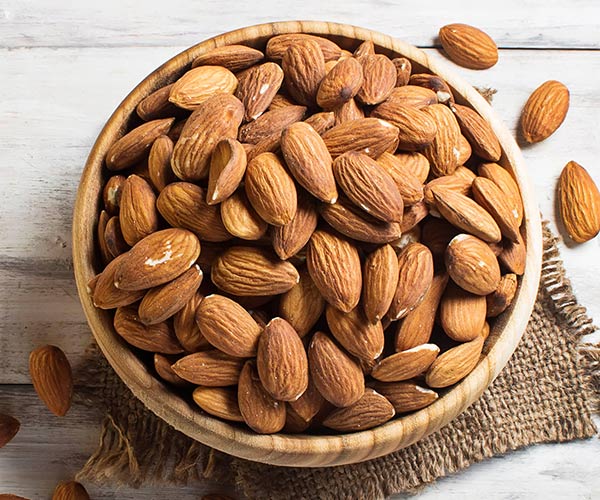 Nuts
All nuts — from almonds and pistachios to walnuts and Brazil nuts — are packed to the gills with minerals, vitamins, protein, fiber, and healthy fats that encourage your body to burn more fat instead of using fast-burning sugar for energy. While nuts contain carbohydrates, a closer look at the breakdown of those carbs reveals they are mostly comprised of fiber, with little sugar. And that's the magic needed to burn more fat.
Oats
Some of us don't feel satisfied in the morning unless we have included some form of carbs in our breakfast meal. Forget cereals, most of which are loaded with sugar — natural steel-cut oats are the way to go. One cup of oats contains fiber, protein, and plenty of minerals and will keep you full for hours.
Ezekiel Bread
Many have tried to forego bread altogether, and many have been unsuccessful. Let's face it: bread is tasty — and makes lunchtime choices a breeze. If you can't quit bread, but need to quit sugar, Ezekiel bread is a dream come true. One slice has 80 calories, protein, minerals, vitamins, and 15 grams of carbs — but 11 percent of that content is made up of fiber. To boot: this bread is made from natural ingredients like organic sprouted wheat and organic sprouted barley.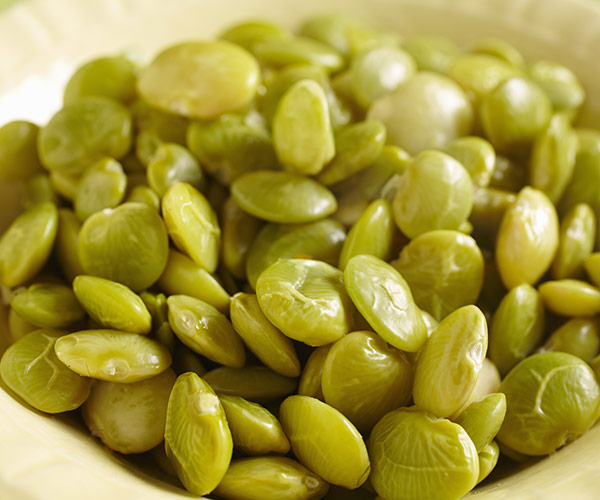 Lima Beans
With so many varieties of beans from which to choose, it's not a shock that lima beans aren't exactly a top choice (that crown goes to black beans and kidney beans). Here's why they're worth another look: lima beans are super low in calories and carbs (with barely a trace of sugar) and are an excellent source of fiber, folate, manganese, copper, and other minerals. As with other beans, it takes just a few bites to feel full and satisfied — this is one food that can curb your appetite unlike any other.