When most of us think of carbs, visions of cookies, bagels, and pasta dance in our heads. But many foods — really healthy foods — also contain carbs. Some are even high in carbohydrates. The difference between these foods and those you may want to avoid or eat only on occasion if you are trying to lose weight is that the good kind of carbs are also high in valuable nutrients like fiber and protein.
There is no need to fear carbs. But if weight is a concern, try these six anti-inflammatory carbs you can eat non-stop without gaining a pound.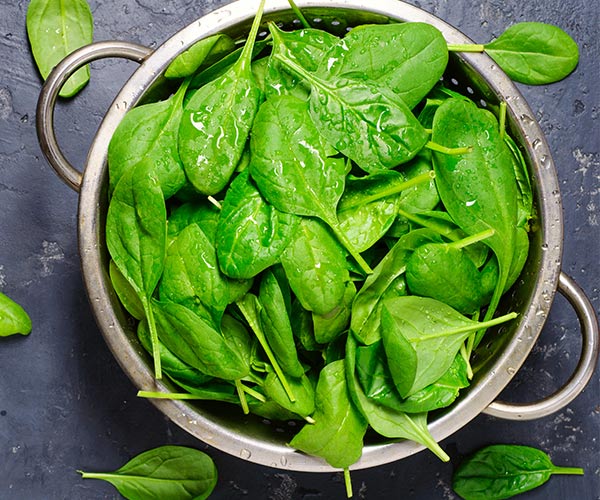 Shutterstock
Spinach

Leafy greens, including spinach and kale, do contain carbohydrates. But they are also high in fiber, vitamins like C and K, potassium, folate, and even calcium. One cup of raw spinach has just 7 calories — so indulge!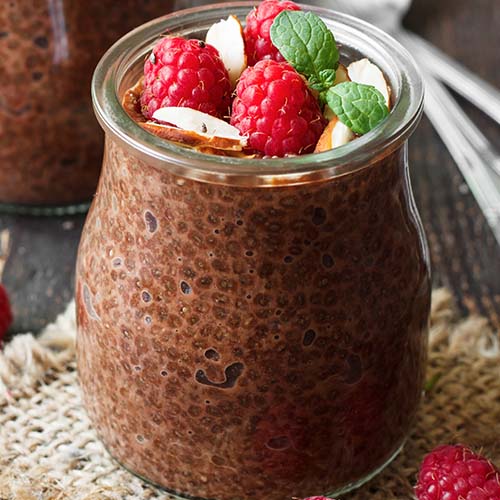 Shutterstock
Chia Seeds

One of the healthiest foods on the planet — and a surprisingly filling one for such a small seed — chia seeds are packed with fiber, vitamins, and minerals. They're perfect in oatmeal, Greek yogurt, and even low-carb desserts like dark chocolate pudding.
Shutterstock
Cauliflower

There's a reason why so many low-carb diets swap rice and other grains for cauliflower: this low-calorie cruciferous vegetable is high in so many nutrients like vitamin C, K, B6, and folate. It's also high in satisfying fiber and even protein (which is rare in most veggies).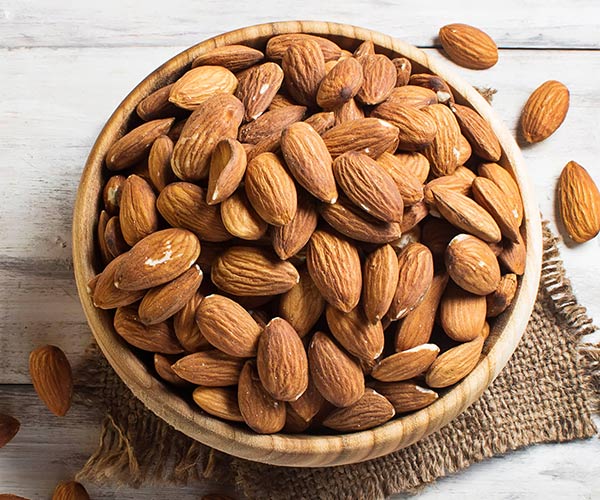 Shutterstock
Almonds

If you've been avoiding nuts alike almonds because you suspect they are too high in fat to be healthy, it's time to let them into your life. One study shows a high consumption rate of nuts has been linked to a lower body weight and weight gain. You can credit satisfying omega-3 fatty acids, as well as high amounts of protein in nuts like almonds and walnuts.
Shutterstock
Avocados

Similar to almonds, avocados are a high-fat food made up of "good" monounsaturated fats that fill up up for longer and actually help burn more belly fat. This creamy fruit is also a powerhouse with it comes to nutrients: expect to find vitamins E, C, K, B6, and minerals like folate, magnesium, and potassium in this delicious food.
Shutterstock
Tomatoes

Extremely low in calories and high in an antioxidant called lycopene, which gives this fruit its red color, tomatoes are delicious and nutritious. Including more tomatoes in your diet has even been linked to a reduced risk of heart disease and cancer (and their antioxidant content actually increases when you cook them, so bring on the tomato sauce).