A number of factors contribute to a slowing metabolism, including age, genetics, a diet with too much sugar and not enough protein and quality unrefined carbs, and even hormonal changes. Cleaning up your diet and adding more cardio and strength training can help rev up your metabolism, as can skipping out on a number of foods that are high in calories and sugar and low in protein, fiber, and other essential nutrients.
Wondering where to start? If you're regularly eating these four carbs no one should be eating anymore because they slow your metabolism, the fastest way to make a change is by swapping these for more nutrient-dense carbs like veggies, whole grains, and legumes.
Shutterstock
Bagels

An occasional bagel is a delicious treat — and bagels do contain nutrients like B vitamins and fiber. The problem is: if you're relying on only bagels every morning, you likely aren't giving other foods a fighting chance to really rev up your metabolism with fiber, protein, and vitamins and minerals.

Bagels are a processed carb that contains a lot of sugar and have been stripped of much of its nutritional content. And, unfortunately, your average bagel can contain anywhere between 300 and 800 calories — and that's before you've added a spread like jelly or butter.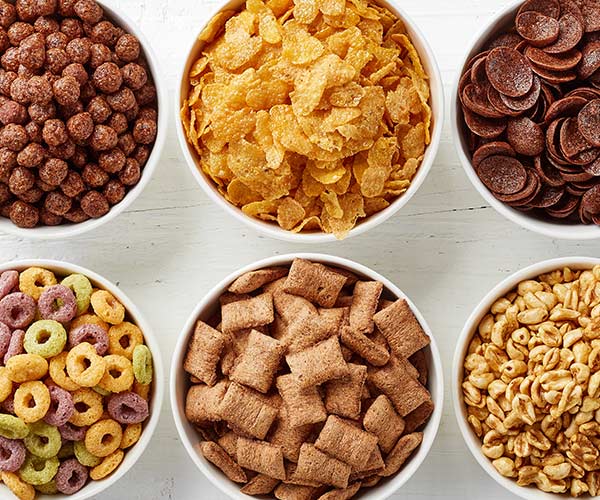 Shutterstock
Sugary Cereals

Similar to bagels, many cereals have undergone extreme processing and contain a ton of added sugar. Even a seemingly healthy cereal choice like raisin bran can have upwards of 18 grams of sugar — which is more than many desserts.

If you love cereal in the morning (and who doesn't love its convenience?) varying things up with whole grain, low or no-sugar cereals from a brand like Kashi is a better choice.
Shutterstock
Jellies and Jams

They make for a delicious spread, but jellies and jams share pretty much zero in common with actual fruit. Loaded with sugar, they represent the simplest of carbs. Swapping jelly for a few blueberries or raspberries is healthier way to go.
Shutterstock
French Fries

Like bagels, enjoying French fries once in a while is totally fine — and could even be a good thing because it helps you feel like you aren't depriving yourself of fun foods. But French fries are deep fried in fat, contain saturated fat and sugar, and may even contain trans fats, which have been linked to inflammation, belly fat, and cardiovascular disease. Hold the potatoes, but bake them instead of deep frying them.