If there's anyone who knows a thing or two about ageless hair, it's celebrities. Regardless of their age, these stars always hit the red carpet with gorgeous hair that defies the laws of gravity with its thickness and fullness. It turns out they get their youthful-looking hair from a variety of different affordable and natural hair care products! Here are five of the brands and formulas that celebrities always use: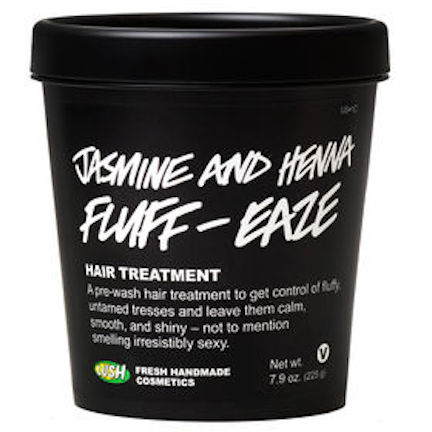 LUSH Jasmine And Henna Fluff-Eaze ($26.95)
Dying to know how Cindy Crawford's hair manages to look so healthy and hydrated? The supermodel says it's all thanks to her favorite hair moisturizer from LUSH!
"If I know I want to shampoo later in the day, I'll leave on a hair mask while I work out," she tells InStyle. "The body heat from the cardio helps it penetrate even better."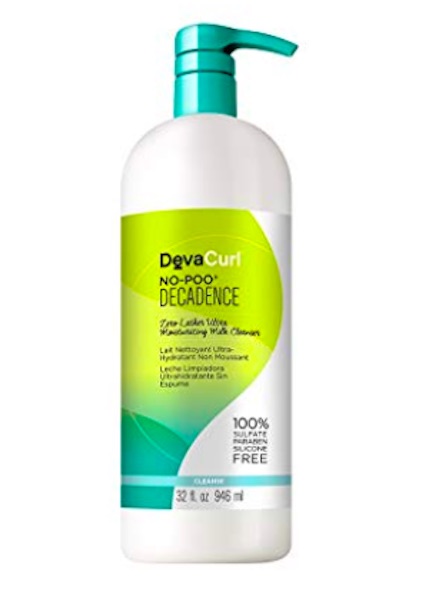 DevaCurl No-Poo Decadence Milk Cleanser ($34.95)
It took actress Logan Browning a long time to find DevaCurl's No-Poo Decadence Milk Cleanser, and she says it's one of the best products out there. It's 100% free of parabens, sulfates, and silicones, and gives your hair the moisture it needs to be healthy and full. Browning loves to use the cleanser with the brand's Heaven in Hair moisture treatment for extra hydration.
"I am a DevaCurl hag. As a curly girl, it took me a long time to find what works. In the shower, I detangle section by section," she tells Glamour. "I use their No Poo-Original, Heaven in Hair, and mix B'Leave-In with Arc Angel Gel. I twist it up in a towel turban and let it air-dry because I like my hair to be really big. Then there's a lot of shaking and pulling."
Vital Proteins Collagen Peptides Vanilla & Coconut Dietary Supplement ($48)
Stars like Olivia Culpo love starting the day with a scoop of Vital Proteins' collagen powder, which has been proven to help improve the appearance of your skin and hair! " I first discovered Vital Proteins because I was juicing and I realized that you could add flavorless protein (collagen) that you can add to your drinks and juices," she tells Us Weekly. "It really works and I had never been able to find a protein that I could put in a green juice because normally supplements like that have flavors! But with this, it has protein, it has collagen, which most protein supplements don't have, so it's good for your joints, hair, skin, nails — the works."
Nutrafol Hair Supplements ($88)
"I have recommended Nutrafol to my clients and the feedback has been exceptional. After only two to three months of use, they have reported dramatically noticeable results. Their thinning/balding areas have begun to fill in, their overall density has dramatically improved, and as a result, the stress associated with losing hair has subsided," says Sascha Breuer, celebrity hairstylist.
Shutterstock
DIY Lemon Water Spray
OK--this might be the most affordable and natural hair product we've ever seen, and it comes courtesy of Jennifer Aniston. The Friends star says she makes her own salt spray to keep her hair looking thick and full of texture.
"I squeeze a whole lemon into a spray bottle filled with seawater and put some of that in my hair," she says. "The lemon brings out your highlights. Plus, you get the great smell of the ocean."
SheFinds receives commissions for purchases made through the links in this post.