Khloe Kardashian just revealed on her app that she wears by Shaveworks The Cool Fix ($21) to soothe irritation after hair removal--down there. "Whether you wax or shave, the delicate down-there skin can get angry as a result. Use this soothing gel between sessions to exfoliate, calm the skin and prevent ingrown hairs," she writes.
Thanks, Khlo! Get it here.
Blake Lively's Golden Globes lip color came straight from the drugstore. Yes, really! The actress wore this L'Oreal Paris Infallible Lip Paints ($7.99) in Spicy Blush to the award show.

According to her makeup artist Kristofer Buckle, "The dress was totally the inspiration here. Blake is wearing this gorgeous black-and-gold patterned dress. When deciding her makeup look, we opted for a deco vibe. We kept the look pretty neutral and cocoa-colored. Just like an art deco painting, there is structure, as well as soft glamour."

#NailedIt

[Photo: Splash News]
We know all about Kylie Jenner's Lip Kit obsession, but something she doesn't really talk about is her skincare routine. That is, until now.
As much as I love makeup, it always feels so good to take it off and really pamper my skin," Jenner wrote in a post on her site. "I try to do a face mask a few times a week, whether it's a sheet or leave-on treatment."
She called out this Look Beauty Pretty Animalz Panda Print Facial Sheet Mask ($4) as her favorite. And, guess, what, you can buy it at Target!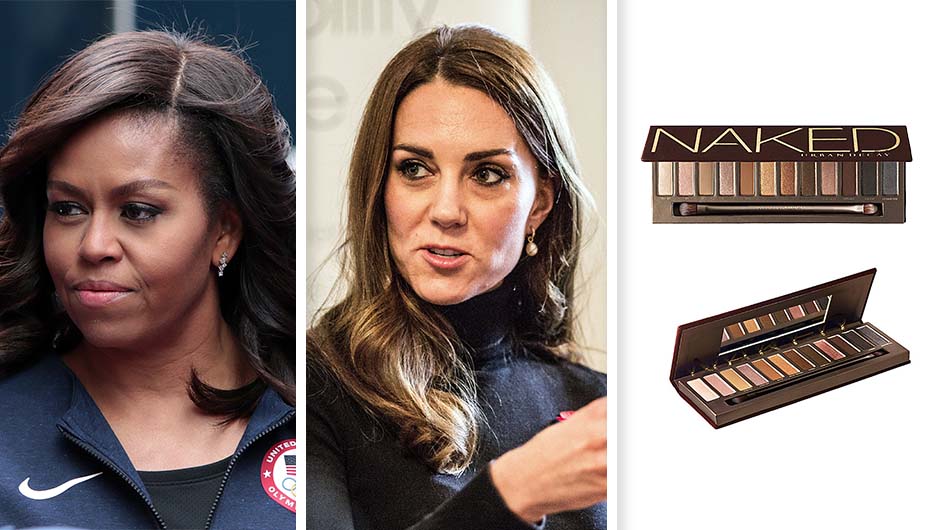 Apparently, we aren't the only ones obsessed with the Naked Palette ($54). The Duchess of Cambridge, Kate Middleton, actually recommended the Urban Decay favorite to America's First Lady, Michelle Obama. Her highness reportedly wants Mrs. Obama to get in on the hype, as the Naked palette is one of the best-selling palettes of all time.
[Photo: Splash News]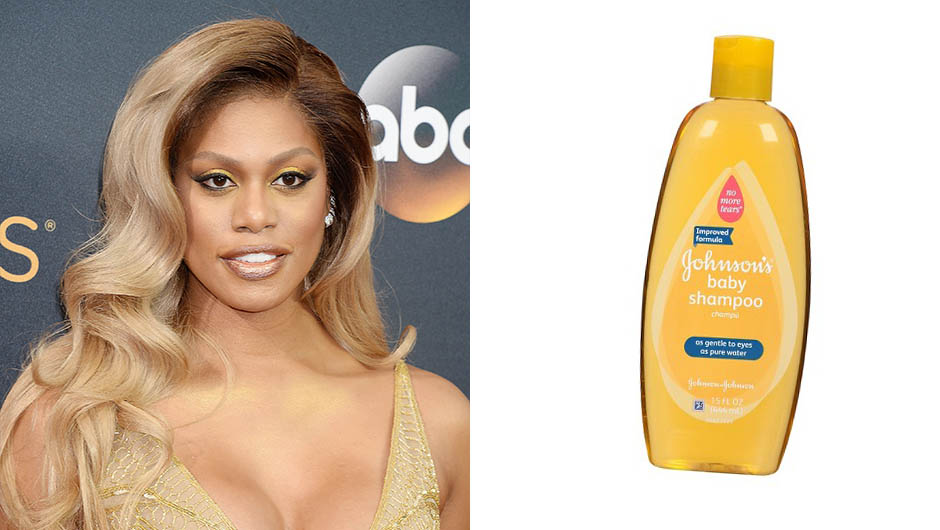 Laverne Cox swears by Johnson's Baby No-More-Tears Shampoo ($3.92).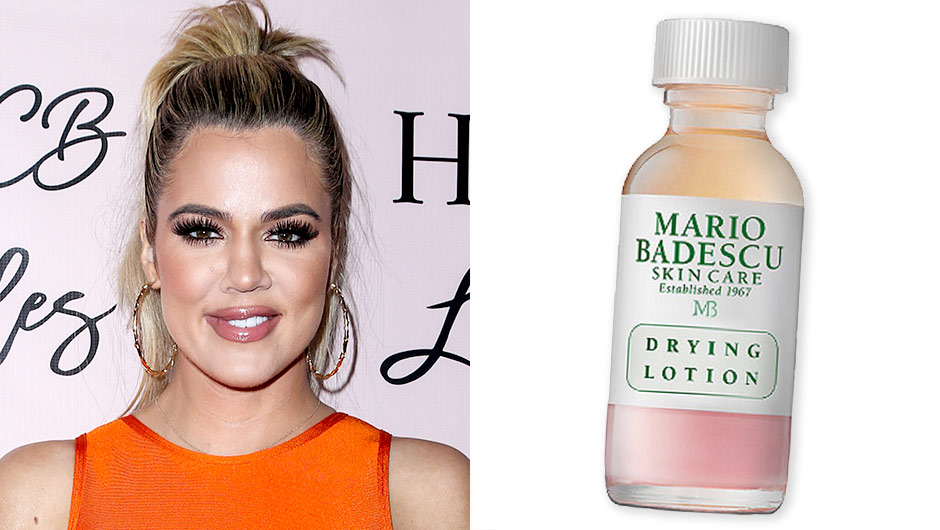 Khloe Kardashian raved about the Mario Badescu Drying Lotion ($17) on her site. "This s‑‑t is magic," she wrote. "You guys haven't lived if you haven't tried Mario Badescu Drying Lotion!!! Anytime I have a pimple, I dab it with my Drying Lotion and let it sit overnight. The next morning, it's gone. OBSESSED!!!" She's not the only KarJenner on board with this affordable pimple zapper, Kylie's a fan too!
[Photo: Splash News]
In an interview with Allure, Olivia Palermo revealed that she uses Vaseline ($3.49) to take off her makeup every night. "There's no excuse for not taking off your makeup—ever. I don't use a fancy product. I just wipe my face with Vaseline and a cotton pad every night before bed."
[Photo: Splash News]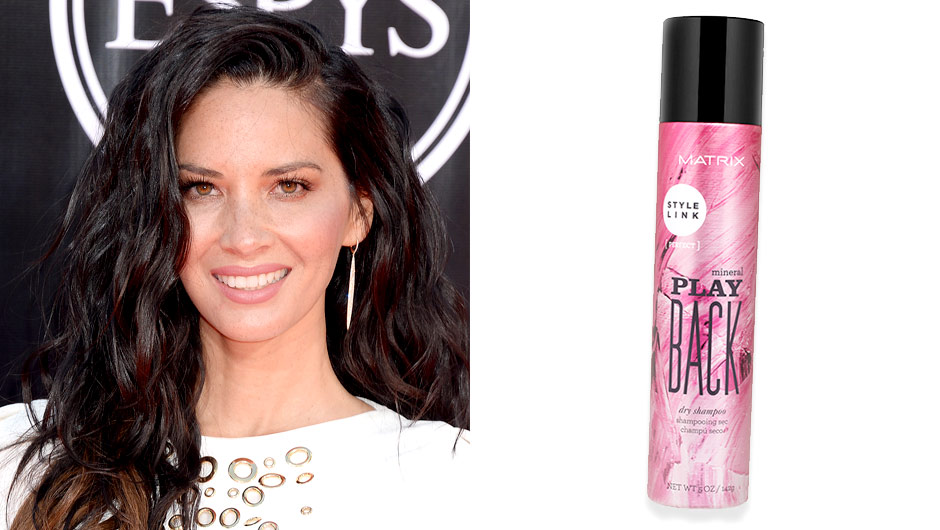 Olivia Munn's hair seriously never looked better than it did at the 2016 ESPY Awards. The actress, who usually goes for straight hair, tried beach waves and looked phenom! Here's the breakdown of her look, which was styled by Chris Appleton who used the new Matrix StyleLink Mineral line.
1. First, we started with wet hair and applied the Matrix StyleLink Mineral Rough Me Up Salt Infused Spray throughout her hair and through the roots. I love this product because it keeps the hair in place, but leaves the hair looking perfectly undone, which is just the look we were aiming for.
2. Next, we blow dried her hair upside down all the way through the root until completely dry. There was a lot of focus on the roots of her hair to ensure that we were getting volume throughout the look.
3. When the hair was completely dry, I applied Matrix StyleLink Mineral Airy Builder Mousse throughout her hair to prep it for curling.
4. Then, I back combed her hair at the roots for more texture.
5. Section by section, I began curling the hair. I sprayed each section with Matrix StyleLink Mineral Playback Dry Shampoo to use it as a texturizer.
6. I wanted the look to have a variation of different sized waves, so I used a 2" Curling Iron at the root of her hair, but then switched to a 3" Curling Iron at the end of her hair in order to create a more natural, effortless look until all pieces were curled.
7. To finish off the look, I cocktailed the Matrix StyleLink Mineral Playback Dry Shampoo with Matrix StyleLink Mineral Booster, mixing the two together in the palms of my hands. Then, I ran my hands through Olivia's hair to put the final texture touches on the look!
You'll be on your way to Munn-inspired waves in no time with the Matrix StyleLink Mineral Playback Dry Shampoo ($18), which is clearly the hero product here.
[Photo: Splash News]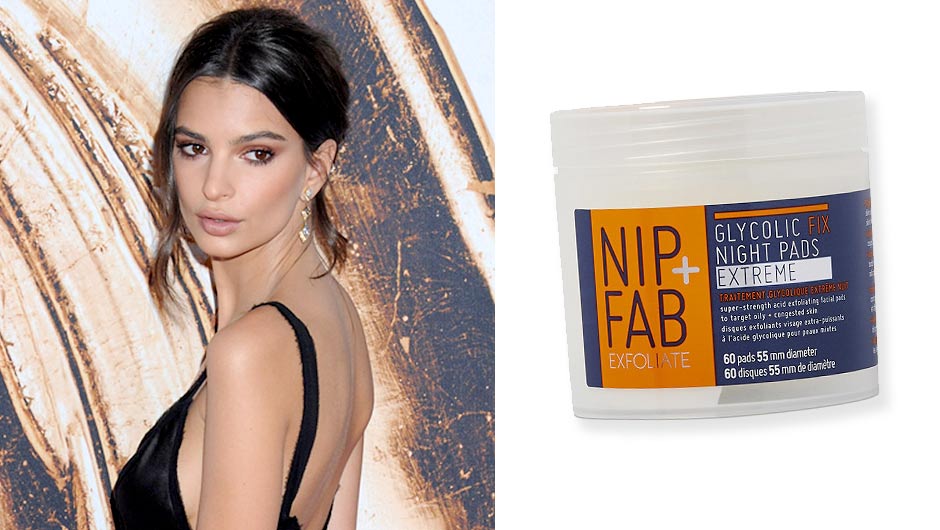 Emily Ratajkowski is a flawless human being, so we'll try any product that she swears by. The model recently posted a selfie with Nip + Fab's Glycolic Fix Night Pads ($14.20), which are the ultimate night treatment to refine pores, brighten complexion and decongest skin.
Granted, she was likely gifted the pads from the brand, but she must think they're good since she used them leading up to her birthday (as she writes in her Insta caption)!
[Photo: Splash News]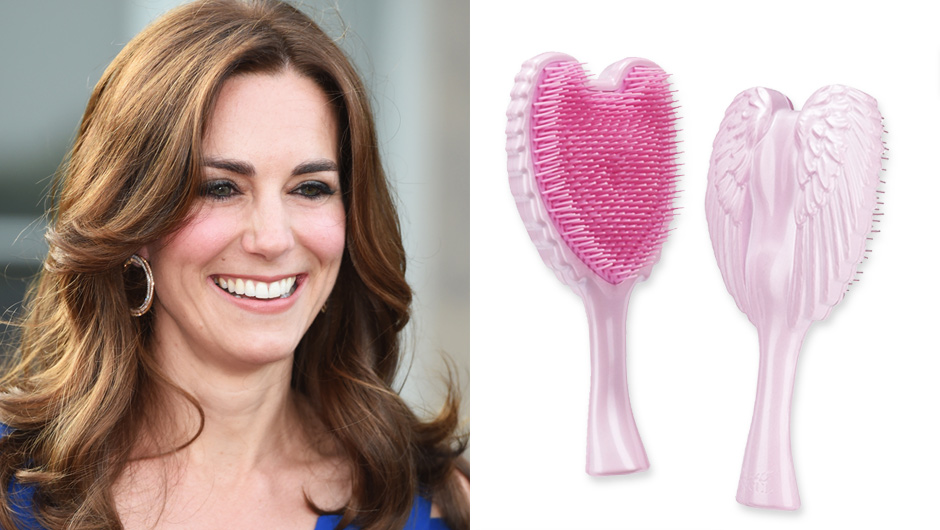 I don't know what I'm more jealous of, the fact that Kate Middleton is married to freakin' Prince William or her amazing, shiny hair. They're equally enviable in my book.
Turns out, the Duchess of Cambridge uses a $13 brush to get that hair. Wait, that's all it takes? Sign me up!
Her longtime hair stylist, Richard Ward, uses the Tangle Angel ($13.56) to get the perfect blowout. We know, it looks like something straight out of a Disney fairytale (which kind of makes sense for Kate because, like, that's her life story), but Ward tells Cosmo UK that the brush is great for "lifting the hair from the roots to really get to the cuticle." Alright, if it works for Kate then we'll give it a try!
[Photo: Splash News]
Khloe Kardashian swears by Makeup Revolution's Vivid Baked Highlighters($6). She wrote on her site, "When I was on The Tonight Show With Jimmy Fallon, my cheekbones were so sharp they could cut a b—ch!" Kardashian's longtime makeup artist Joyce Bonelli used the drugstore find that night. Bonelli also added in the post on Khloe's site, "Your highlighter should be a shade lighter than your natural skin tone, and bronzer a shade darker." Good to know!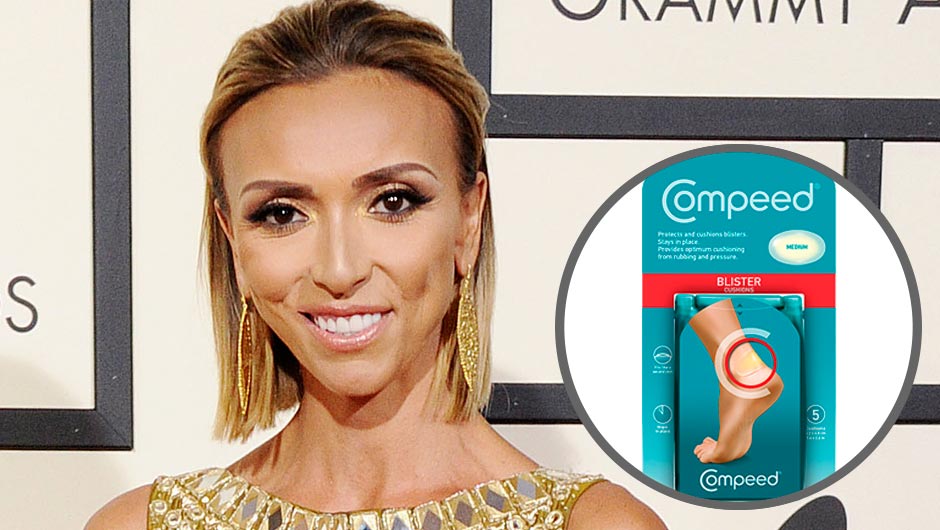 If anyone knows high heel hacks, it's Giuliana Rancic. Spending 5 hours on the red carpet in 4 inch Louboutins is her *day job*. She recently revealed that she loves Compeed Blister Cushions, which are super cheap ($7.99) and available at Walgreens. She calls them a "total lifesaver" and a necessity if you love "fabulous shoes." Done!
Gigi Hadid is repping Maybelline hard. The supermodel wore the Color Sensational Vivid Matte Liquid Lip Color in Nude Thrill ($6.99) during a recent appearance on The Tonight Show. Doesn't it remind you of a Kylie Lip Kit color? And it's a quarter of the price, just saying!
[Photo: Splash News]
Before Kylie Jenner applies her Lip Kit (or any lip product for that matter) she always uses ChapStick Lip Balm ($3.99 for pack of 3). "To care for my lips I use Chap Stick all the time, I always have one in my bag, it's an essential!" the reality star tells Cosmo U.K.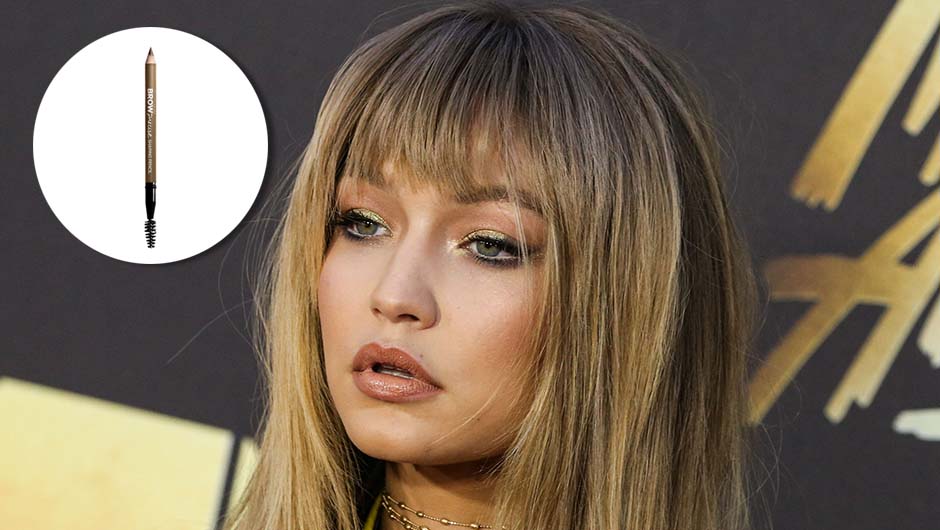 Gigi Hadid has one of the strongest eyebrow games ever. Her secret to those enviable arches is this Maybelline product that, yup, you can buy at Target. She used the Eye Studio Brow Precise Pencil in Blonde ($6.99) at the MTV Movie Awards and again at her 21st birthday bash in Vegas.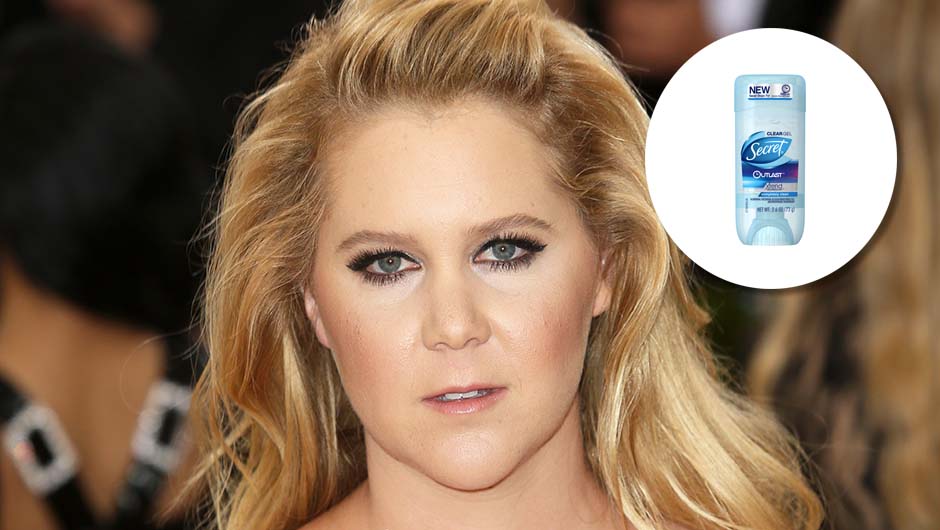 Amy Schumer just revealed her red carpet beauty secret--and we love her for it (plus, it won't cost you a dime!).

In a pre-Met Gala Instagram post, Schumer uses her deodorant stick on her inner thighs to prevent chafing (#nothighgapnoproblem).

Genius! *I will be doing this for summer wedding season.*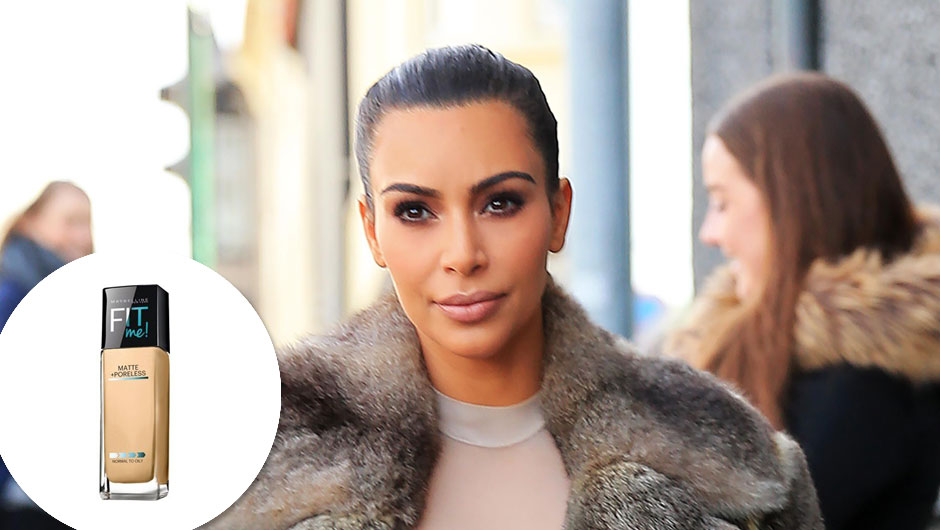 Kim Kardashian
Kim wrote about Maybelline's Fit Me! Matte + Poreless Foundation ($8) on her website.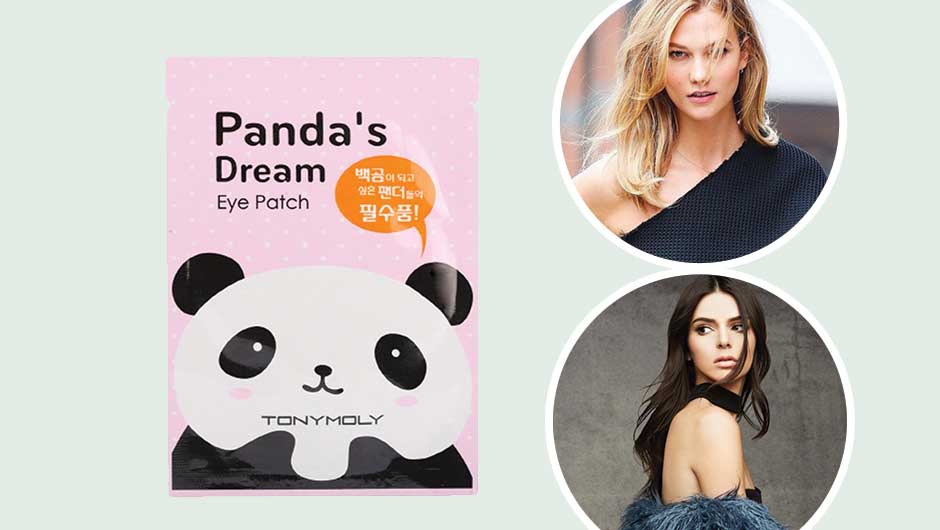 Karlie Kloss & Kendall Jenner
If supermodels Karlie Kloss and Kendall Jenner use TONYMOLY's Panda's Dream Eye Mask ($3), it must be damn good.
Kylie Jenner
If you have oily skin like Kylie Jenner, try her fave NIVEA for Men Sensitive Post Shave Balm ($5.59) instead of moisturizer.