It's been months since news broke that Channing Tatum and Jessie J were dating. Now, it looks like things are getting pretty serious for the new couple, who have been together since Oct. 2018.
Check out what a cute couple they are:
Splash
Cameras caught the lovebirds packing on the PDA in London this past week. The couple looked casual and cozy, walking hand-in-hand and smiling at one another.
READ MORE: Channing Tatum and Jenna Dewan Tatum Just Revealed Something Major & We're Freaking Out!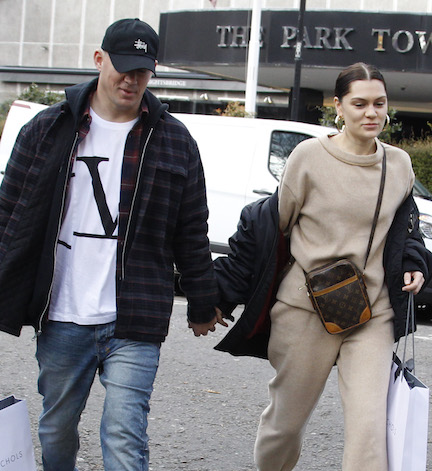 Splash
The Magic Mike star and the singer have been trying to keep their romance under wraps after media outlets caught on to their relationship, but it looks like they're starting to loosen up a little. In fact, Tatum recently mentioned Jessie J on Instagram.
Splash
"Yes i won't rest till i caress Fresh face Jess," Tatum replied to the singer's Story. "I will finesse till Success. Never digress. Just progress. Bless."
Splash
And, who could forget the couple's first sighting that sparked all the rumors? The couple's first PDA sighting was in a video while the two danced to Ed Sheeran's "Thinking Out Loud" at a Magic Mike Live party in London back in November.
Splash
It looks like the actor has already introduced Jessie J to his daughter Everly, 5. Tatum was recently photographed carrying Everly into Jessie J's concert at the Wiltern Theater in Los Angeles. She must be a fan of the singer, too!
Do you think Channing Tatum and Jessie J will last? Let us know in the comments below!