Chances are: you are doing a fine and dandy job of charging your iPhone and it is receiving the benefits of a full charge on an adequate charger without any negative drawbacks.
But because things can go wrong — and because your iPhone is such an obvious investment and one you don't want to take likely — it's important to know that sometimes charging mistakes do happen.
And what you use to power up your device matters. This is the one charger you should never buy because it takes YEARS off of your iPhone life, according to a tech expert.
Shutterstock
If there's one charging truth that most experts agree on when it comes to your iPhone it's this one: Apple chargers and cables may be more expensive, but the expense is usually worth it in the long run — because a charging method that receives Apple's nod of approval is much less likely to damage your battery.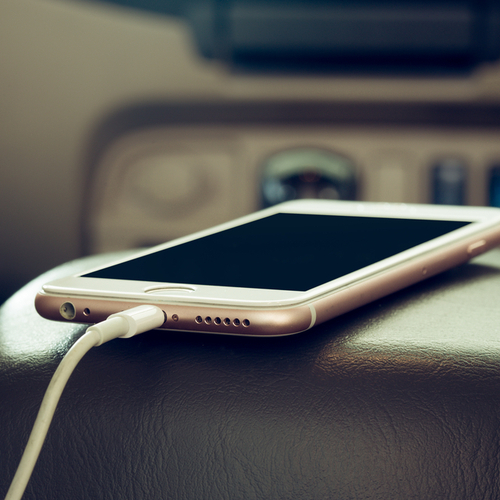 Shutterstock
According to ZDNet: "Ideally, use the charger that came with your iPhone, or a fast charger recommended by Apple. Alternatively, use a good quality third-party charger from a company like Anker. Using dollar store chargers can now only result in slower charge times, but they can also damage your iPhone."
Shutterstock
And chargers aren't the only accessories that fall under scrutiny — it's equally important to invest in quality charging cables, reports ZDNet: "While most charging cables you come across are fine, the cheap-and-nasty ones you find in dollar stores just aren't up to the job of charging modern smartphones, especially any sort of fast-charge."

One test the experts at ZDNet always recommend is checking to make sure cables aren't flimsy or hot to the touch when they're charging.
If you lost your Apple charger and aren't eager to shell out and replace it with a new one, stick with only well regarded, quality chargers like the Anker Elite Dual Port Charger. This powerful charger has a foldable plug, two ports, and provides a super fast charge, according to more than 5,000 reviewers who helped catapult it a 4.5-star rating.

Anker Elite Dual Port Charger, $8.99, Amazon