In a number of ways, the iPhone X came along and changed the game. No more home button, an incredible camera that's better than most actual cameras, and a stunning light-emitting screen that's just plain mesmerizing.
But any and all tech devices experience issues from time to time. And one of the complaints you may hear about when it comes to the iPhone X has everything to do charging.
This is the one charging mistake every iPhone X user should stop making, according to a tech expert.
Shutterstock
Some of the complains that have been issued about the new, expensive, amazing iPhone X include that it sometimes drops calls, its touchscreen is unresponsive, and this biggie: it refuses to charge properly or charges at a snail's pace.

Before you run off to Apple and demand a refund, remember: most of these tech problems can be easily resolved — and resolved without breaking the bank.

Make sure you're not making one simple mistake that has absolutely nothing to do with the device itself.
Shutterstock
Many times charging mistakes are not the fault of your phone.

According to Digital Trends: "You want to make sure that the fault doesn't lie with your charging cable, charger, or charging pad, so start by testing it with another device, or test your iPhone X with a different charger."

If you are using a third-party charger, there's a good chance it isn't equipped to deliver a fast enough charge to power your iPhone X. It's always a better idea to stick with Apple products that are designed specifically for their devices (and if you do experience a real issue with your phone and need Apple support, its warranty only applies if you are using Apple accessories).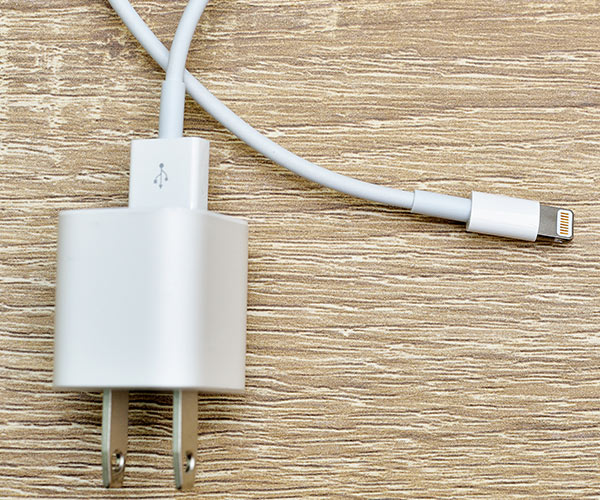 Shutterstock
After testing your iPhone X with a different charging cable, compare the results of the two to see if the problem is simply the cable.

Another important thing to remember: your iPhone X case could be interfering with its charging capabilities. Try removing the case and charging it again.
Shutterstock
If you still aren't seeing an improvement with your charge, reset your iPhone X by turning it off and on or forcing it to restart. Often times, this is all it takes to help your phone work properly again (and to get it to charge properly).

If all else fails and you suspect there's an issue with your actual device, it's time to contact Apple Support. Just be sure to exhaust all other options first, which will save you time and money.