Healthy, radiant skin is always the goal. For most women with mature skin, the key to younger-looking skin is in their lifestyle–particularly in their diets. Common skincare concerns can be corrected and improved with a balanced diet that's filled with skin-healthy nutrients and minerals. Skincare experts say that women can benefit from taking a daily omega-3 supplement because of its ability to improve the skin and deliver radiant results.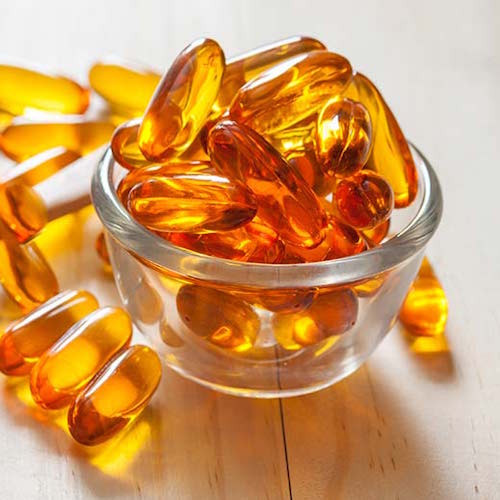 Shutterstock
"These fatty acids are responsible for the health of the cell membrane, which is not only what acts as the barrier to things that are harmful, but also the passageway for nutrients to cross in and out and for waste products to get in and out of the cell," says Ann Yelmokas McDermott, PhD, a nutritionist at the Jean Mayer USDA Human Nutrition Research Center on Aging at Tufts University in Boston.
Nature's Bounty Fish Oil ($10.82)
SheFinds receives commissions for purchases made through the links in this post.