It looks like pregnancy REALLY agrees with Chrissy Teigen... The model stepped out with her hubby, John Legend, yesterday looking radiant, giving the world a peek at her baby bump! Seriously, how can someone look THAT good while being pregnant?
[Photos: Splash]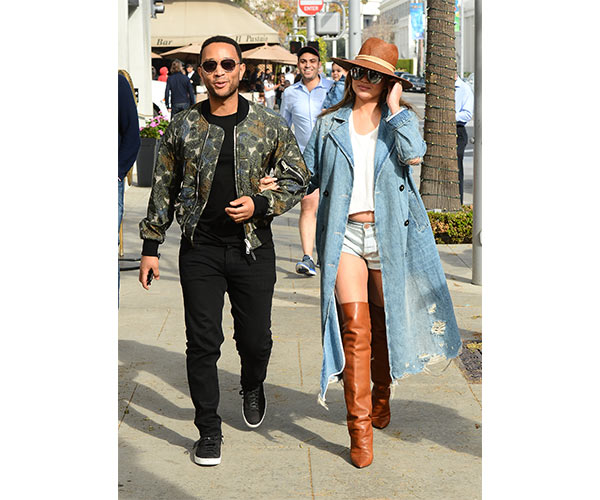 The mom-to-be showed off her growing bump in a cropped white tee and denim shorts, which she paired with brown thigh-high boots, a flowy denim trench coat, and a brown wide-brimmed hat. Talk about a stylish mama!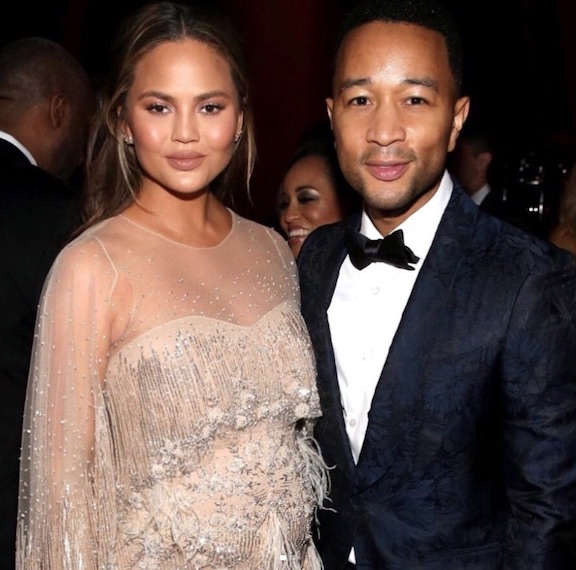 Though it may look like Teigen's got the whole pregnancy thing down, the model recently revealed that it's not all fun and games when it comes to her pregnancy headaches. She tweeted, "I love being pregnant. I like it more than not being pregnant. But the headaches, my god the headaches. Someone...please help. Don't say water. Or Tylenol. Or iron. Or magnesium. I need witchcraft." Aw, poor, Chrissy!
[Photos: Instagram]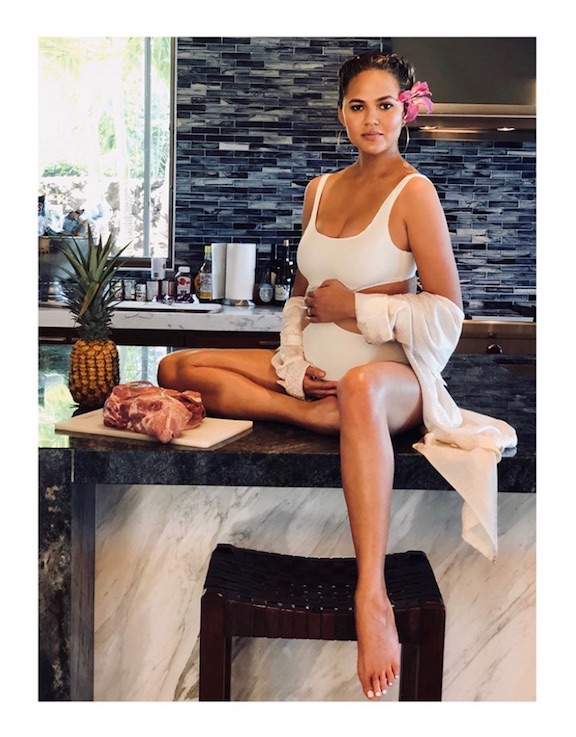 Well, one thing's for sure: Chrissy has amazing maternity style! We can't wait to see what other looks she'll wear during her pregnancy!