If you're guilt of washing and scrubbing your face as if it's harboring a lifetime of germs and dirt, you're not alone. A lot of us overwash our faces or use scrubs and cleansers that are too abrasive for our skin.
If your skin is left feeling dry, tight, or irritated after you've washed it, there's a good chance you're using one of these two types of cleansers that are not always the best for your skin.
Photos: Shutterstock
Harsh Exfoliating Scrubs
It's tempting to want to scrub your face with something akin to volcanic rock the minute you start breaking out. But harsh and abrasive exfoliating scrubs made with large pits can actually cause tiny cuts in the skin. If your cleanser contains nut shells or fruit pits, it could aggravate acne and strip away the skin's natural oils, which only kicks your oil production into overdrive.
You can still use an exfoliating cleanser that removes dead skin cells and keeps your complexion radiant and clear. Opt for chemical exfoliants that contain glycolic acid and are safe for sensitive skin.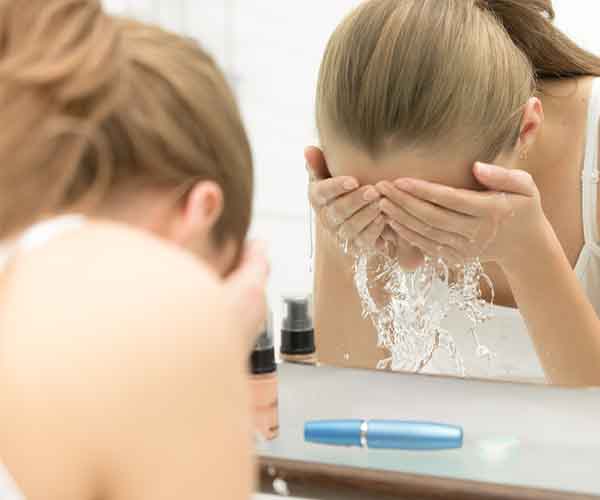 Body Soaps
Even if you aren't using rough exfoliating cleansers, there's another common type of cleanser that saves you time, at the expense of your skin: harsh body soaps. Most soaps that you use on your body are far too drying for your face. Investing in a separate gentle cleanser, one specifically for your face, is the way to go. Look for a hypoallergenic cleanser that's free of fragrances, dyes, and preservatives and chemicals like parabens and phthalates. One to try: SkinCeuticals Gentle Cleanser, which contains nourishing and hydrating ingredients like orange peel oil.