Concealer is a must-have in everyone's makeup routine. It hides blemishes, highlights features you want to pop, and perfects your complexion. Basically, concealer helps us to look more youthful and vibrant. But, you might be making one mistake with your concealer that is actually making you look older! Here's what makeup experts say you should avoid when using the popular beauty product:
[Photos: Shutterstock]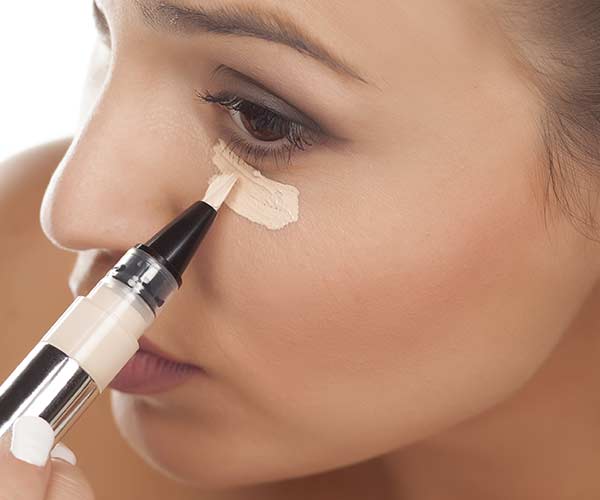 The under-eye area is the number one spot where everyone applies concealer. That is because it helps cover under-eye bags, making us look younger. But, applying too much can actually be a disservice, making you look older. To control how much concealer you're applying, try using your fingers instead of a makeup tool. "I like to use my finger to melt the concealer into the skin," says celebrity makeup artist and creator of LORAC Cosmetics Carol Shaw. "If you pile on the concealer without blending it in, it can settle into fine lines and wrinkles."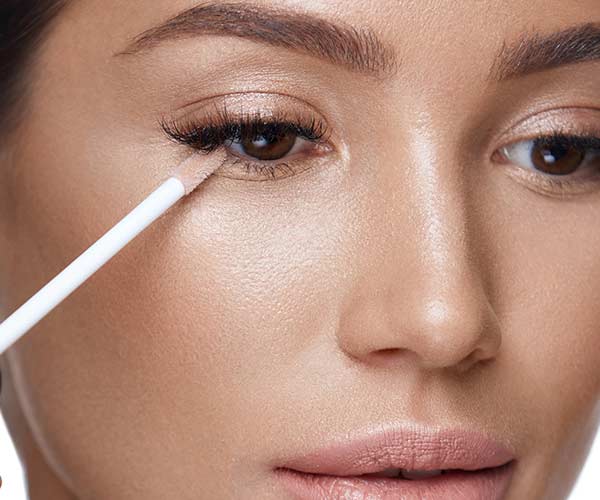 Applying a large quantitiy of concealer under the eyes can also create a cakey effect. Liz Pugh, Avon's professional makeup artist, suggests using a color corrector beforehand. "Use a yellow tone from Avon's Color Corrector Palette on paler skin tones and the orange shade works well on more olive toned skins," she says. "Apply the corrector before your base, then apply foundation, and if you need more help go in on top with a light-reflecting concealer."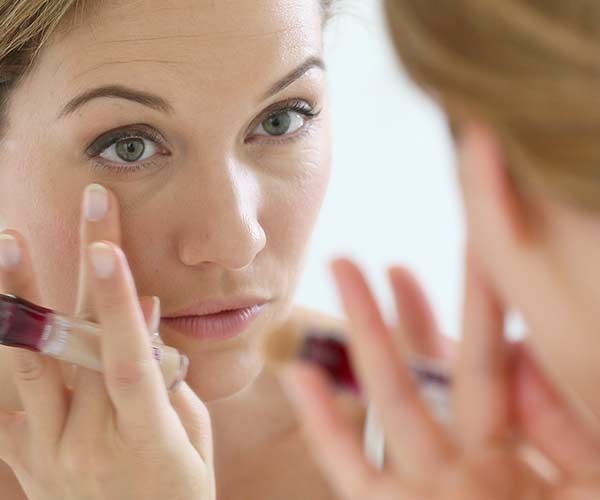 Celebrity makeup artist Pati Dubroff says using sheer layers of concealer under the eyes can prevent the dreaded cakey look. She recommends using a concealer pen to apply a light layer, blending it by dabbing your fingers, and then repeating a few times until you're fully covered.
Keep these pro-tips in mind the next time you apply your makeup, and kiss cakey, creased concealer goodbye!