Does anyone else feel like they get more dark circles and puffiness under their eyes in the winter? Even though under-eye circles are come from a wide array of causes like allergies, genetics or medical conditions, there can be quite a few reasons for these annoyances to gain strength this time of year: cold weather drying out the skin, disturbed sleep schedule due to shorter daylight hours.
Usually, the best way to get rid of dark circles once and for all is by finding the right eye serum or cream to treat them at their source. But sometimes you can't wait for skincare products to take affect and you need a quick fix to get your skin back into the shape it's meant to be in. That's where concealer comes in.
A lot of people try to steer clear of concealer because it is hard to find one that flawlessly works to smooth out the skin and correct discoloration without leaving streaks that look unnatural on your face. But we found the perfect concealer that blends in perfectly for lasting full coverage, and comes in 15 shades: the Bare Minerals BarePro Full Coverage Concealer.
Bare Minerals BarePro Full Coverage Concealer ($24)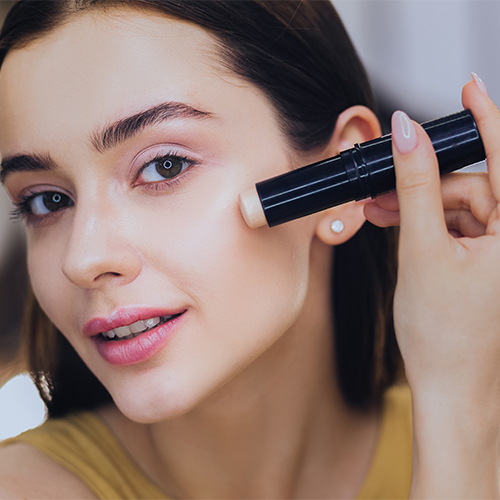 How The Bare Minerals BarePro Full Coverage Concealer Works
The BarePro Full Coverage Concealer basically erases dark circles, blemishes and fine lines for up to 16 hours of coverage. It has an ultra-creamy consistency that glides on with ease because it is formed into a stick and is made with powerful, antioxidant-rich ingredients like raspberry seed oil, blackcurrant seed oil and sea lavender. This allows the concealer to soothe and hydrate the skin to fight the causes of dark circles and blemishes, while providing full coverage protection to hide the appearance of flaws.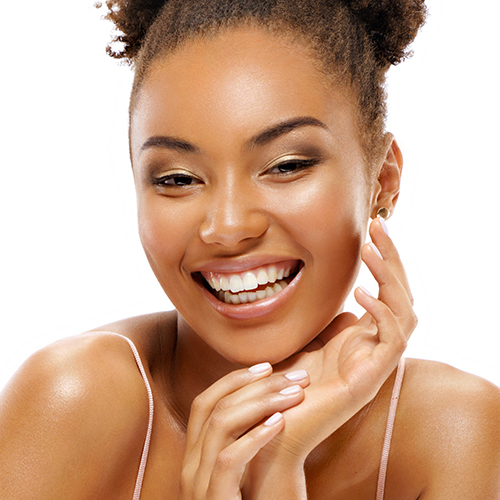 Promising Reviews
"I have a hard time trying to find a foundation or concealer that matches (or close match) my skin tone. I have a yellow undertone/olive skin and I have combination/oily skin. Luckily BMBP made a concealer AND foundation that match me pretty close. This product is creamy, blends well, covers well and I love that it comes in this form (stick instead of wand) because it's easier to put on without wasting any and the cap fits really well so it won't just pop off in my purse. I can actually wear this alone if I want to without putting on foundation if I'm in a hurry. I also wear Bare minerals pro foundation and am very happy with both. I love this brand and will continue to buy." - Selkie333
"I am absolutely obsessed with this product! I've always been a fan of Bare Minerals products, but this concealer has made me an even bigger fan! It is incredibly lightweight and blends very easily. I have combination skin, but I would recommend this product to all skin types. I would definitely buy again!" - shannlwells
"I love this concealer because it lasts so long and covers perfectly. I was able to wear just concealer, no foundation, and my skin looked great all day. It didn't sweat or rub off! The only time it didn't last me was if I was covering up acne that wasn't flat. It didn't cover super well on 3D surfaces, but then again I haven't found a concealer that will. I put it over any and all my impurities as well as to cover the dark circles under my eyes. It's moisturizing, goes in super easy, and blends right into the skin. I didn't have to do much to make it blend, which is so nice and saves me a ton of time. I would highly recommend this concealer. Once again, bare minerals has crushed it. All of their products are incredible! I received this product complimentary for testing and reviewing purposes from Influenster. Also, I have been an avid Bare Minerals devotee for over 5 years now. It's my go to brand, and this concealer has proved to be just as consistent and reliable as all their other products." - lischap
SheFinds receives commissions for purchases made through the links in this post.