Once you're officially engaged, there's no doubt that you'll want to shout the happy news from the rooftops. You'll also want to commemorate this special time in your lives with an engagement photo session that you can use to spread the word and treasure for years to come. Here are a few ideas that can help make your pictures stand out from the pack.
[Photos: Shutterstock]
Showcase Your Favorite Couple Activity
Whether it's hiking, dancing, bike riding or even playing video games, show off what you like to do most together as a couple during your engagement shoot. While your family and friends might know you best on your own, this will give them insight into who you and your groom are as a couple.
Pay Homage To Your Favorite Show
Did you first bond over your obsession with Game of Thrones? Celebrate your love for Jon Snow (or whatever show you both binge together) with a television-themed photo shoot. You can rent outfits at a local costume shop and work with your photographer to find the perfect location.
Show Off Your Fun Side
While wedding photos are often more posed, couples can really let loose and have some fun with their engagement photos. Show off your silly sides by arranging a photo shoot at a local carnival or fair, frolicking on the beach or just swinging around at the local playground.
Recreate A Romantic Moment
Have a favorite romantic scene from a movie or book? Or maybe a romantic moment that's special to you and your fiancé? Recreate it in your engagement photos! If you're choosing something from pop culture, try to pick something that people will immediately recognize, or else it will lose its wow factor.
Feature Your Fur Baby
Your pet is your first baby and an important member of the family, so it makes sense to feature him or her in some of the engagement photos. Add in a cute sign with the happy news (or your wedding hashtag!) and some other props. This will instantly become a treasured memory for years to come.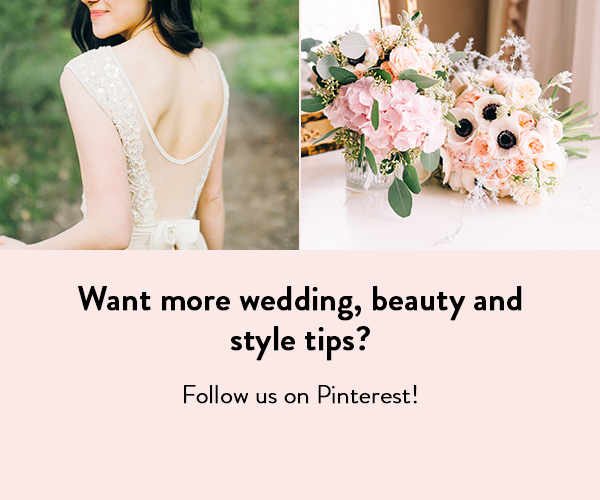 Want more wedding tips and advice? Follow SheFinds on Pinterest!