There are a few reasons why your iPhone battery is dying in the middle of the day — long before it has any good reason to do so.
Assuming your iPhone battery is young and healthy and doesn't need to be replaced just yet, one thing that could be slowing it down is a speedy loss of storage data.
This is the one data mistake experts say you should never make because it KILLS your iPhone battery.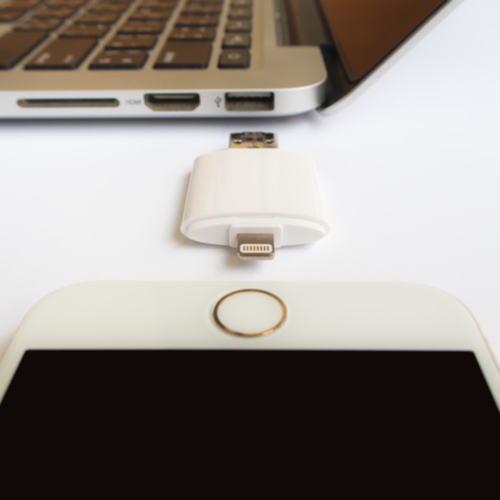 Shutterstock
Downloading one too many storage-sucking apps, including apps like Facebook and Snapchat, can alone result in a slower battery. But even when you are more conservative in your approach to apps, the ones you do have could be doing this one thing that eats up storage data and slows down your battery.
Shutterstock
Apps Are Tracking Your Location

More apps than you probably realize are tracking your location — for reasons that might be legitimately helpful.

Restaurant apps, for example, track your location so that they can suggest new and exciting places for you to eat wherever you roam.

Some dating apps provide a location tracker feature that enables you to meet and hook up with interesting people in your area.

And even social media apps like Facebook, and weather apps (for more obvious reasons), keep track of your coordinates to better serve you.
Shutterstock
Some apps work better with location services, while others offer this feature, but are just fine, dandy, and useful without it.

The problem with location services, aside from any creep factor you may feel knowing an app knows where you are, is that they consume storage data, which kills your battery faster.
Shutterstock
According to Lifewire: "One of the coolest features of the iPhone is its built-in GPS. It's extremely useful for finding directions and locating nearby stores, restaurants, etc. However, like any service that sends data over a network, it needs battery power to work."

If you don't need your iPhone's built-in location services any time soon, here's how to turn it off:

Tap Settings.
Select Privacy.
Choose Location Services.
Select the button next to Location Services, and confirm with Turn Off, to disable it completely. Or, scroll down the page and choose which apps you want to deny Location Services to.

Turning off location services for certain apps, or all apps, is one of the best ways to gain back storage data and keep your iPhone battery running more smoothly.