A cluttered and messy desktop computer or laptop filled with files and photos can make you feel scattered and confused just looking at it. But, more importantly, a computer that is overflowing with files clogs up valuable data storage space and can slow down your device. If you're ready for a major Marie Kondo spring cleaning of your computer, start here: these are five things you should delete from your desktop computer right now, according to tech experts. They aren't adding anything to your life and, once you get rid of them for good, you won't miss them one bit.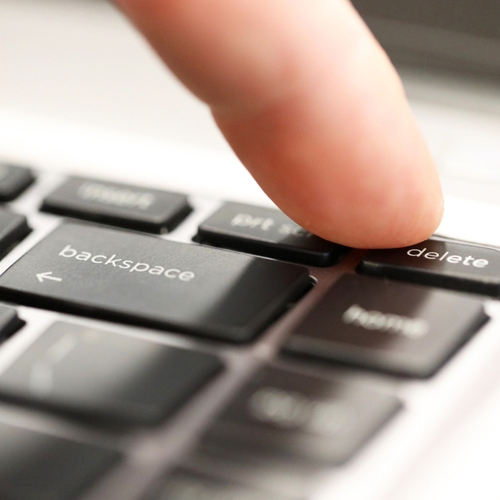 Shutterstock
Old Downloads

There are so many times when we have to download files or photos that we use once and never think about again. It's easy to forget that there even is a downloads file that has stored all of these space-snatching downloads — and once you open it up, you may be shocked to see it filled to the brim.

Tech experts at The Muse suggest opening up that Downloads folder, sorting it by last file opened, and deleting anything that you haven't set eyes on in, oh, months or years.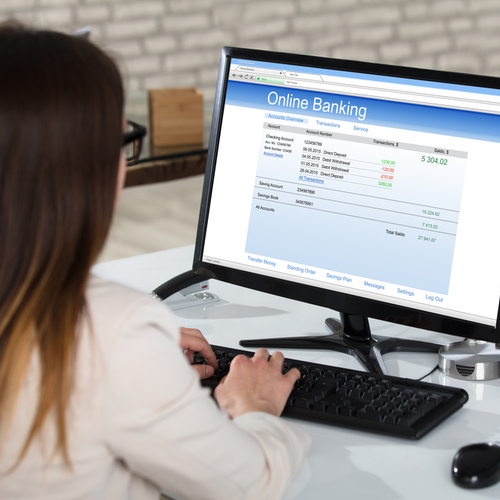 Shutterstock
Junkware and Preinstalled Programs

When you purchase your desktop computer it usually comes with preinstalled programs that allow you to try them out for free before requiring that you pay for them. Junkware is similar in that it also consists of preinstalled programs that you'll likely never use.
Shutterstock
Adware

Arguably the worst pre-installed program of all, adware serves no purpose but to continually display annoying ads on your computer that can seriously mess with your tech experience.

The experts at Computerworld call Adware: "a particularly nasty form of bloatware that exists solely to pump ads to the user, either via websites or via popups that come up directly on your computer screen. Adware can do worse than irritate you and/or slow your PC down -- it can spy on you as well, or expose your system to other dangers."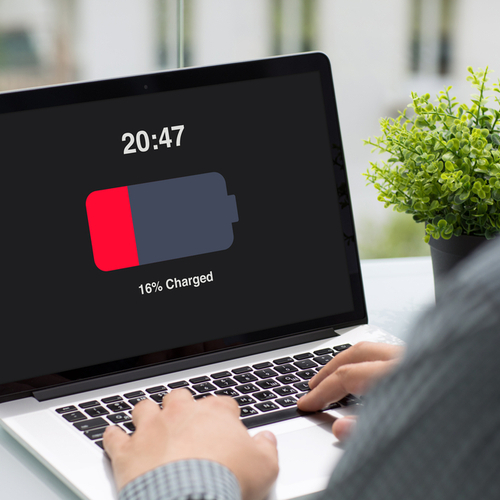 Shutterstock
Screenshots

Taking screenshots is a smart way to temporarily store information or photos that you want to refer back to or share with a friend or on social media. Unfortunately, as with downloads, it becomes too easy to forget that you've accumulated a billion screenshots until they're hogging up valuable space on your desktop computer. Get into the habit of deleting screenshots the minute they've been used and then empty out your trash can to permanently delete them and gain back storage space.
Shutterstock
Potentially Dangerous Apps

Tech experts at AVG remind us that some apps are actually dangerous to your computer. One example is Superfish, an application that was preinstalled on Lenovo PC computers a few years ago and was designed to help users find products that they wanted to purchase through picture-taking technology. Hackers were easily able to use Superfish to access users' passwords and other encrypted information and a warning was soon issued to delete this app from computers.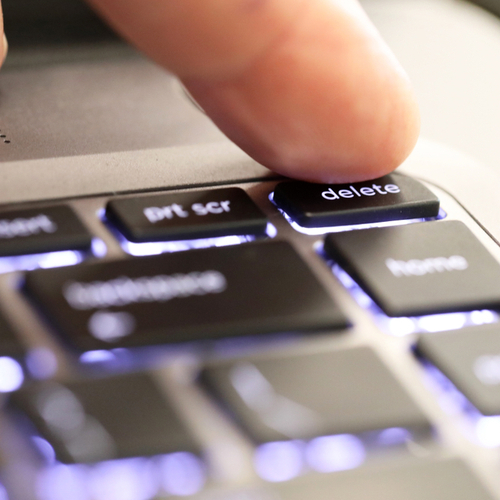 Shutterstock
Now that you know which five things you should immediately delete from your desktop computer, the next obvious question is: how can you easily get rid of these apps and files?

You can usually handle deleting screenshots and old downloads manually — simply click on those files, delete them, and then be sure to empty your trash can.

You can manually uninstall all of those annoying and potentially dangerous pre-installed apps and tools, as well. AVG suggests: "Go to your Control Panel in Windows, click on Programs and then on Programs and Features. You'll see a list of everything that's installed on your machine. Go through that list, and ask yourself: do I *really* need this program? If the answer is no, hit the Uninstall/Change button and get rid of it."

If that sounds like a major, time-consuming hassle, no worries. There are also plenty of tools, including The PC Decrapifier, that will do the dirty work of identifying bloatware and other useless preinstalled programs and deleting them for you.