We've all heard those dreaded words at least once before: "Are you okay? You look tired!" Sure, the person saying it didn't mean any harm, but there's nothing more annoying than getting told over and over again how exhausted you look. Not to mention how it ages your appearance by like, 10 years!
For some people, it doesn't matter how much sleep they get, the dark circles just never seem to fade. While makeup can help disguise the problem, it doesn't fix it entirely.
According to Paul Jarrod Frank, a cosmetic dermatologist in New York City, genetics do, unfortunately, play a role. "The undereye area is one of the thinner areas and is easily neglected in basic skin care," Dr. Jarrod Frank told Allure. "There is a strong genetic component to dark circles, which is out of people's control."
Lame, we know, but that doesn't mean ALL hope is lost. Aside from ensuring you get enough sleep every night (and that's a biggie to combat stress), there is some other way that dermatologists say you can make dark under-eye circles disappear for good!
Dermatologist Advice For Dark Under-Eye Circles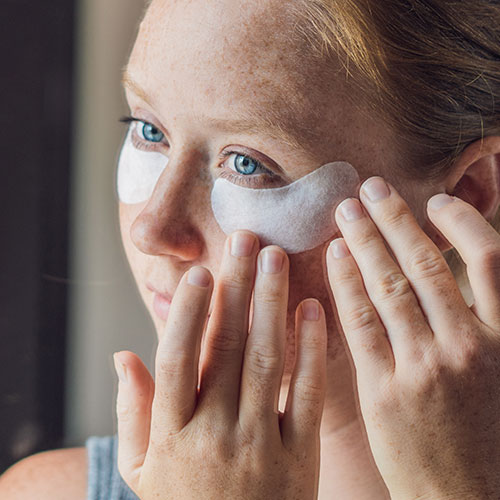 Shutterstock
1. Chill out--literally.
Cooling the area of your under eyes is the fasted way to get rid of dark circles ASAP. Whether you use real, chilled cucumber slices, gel eye masks, or cold spoons, they all do more or less of the same thing. The cold temperature helps constrict the blood vessels under your eyes to lessen the swelling.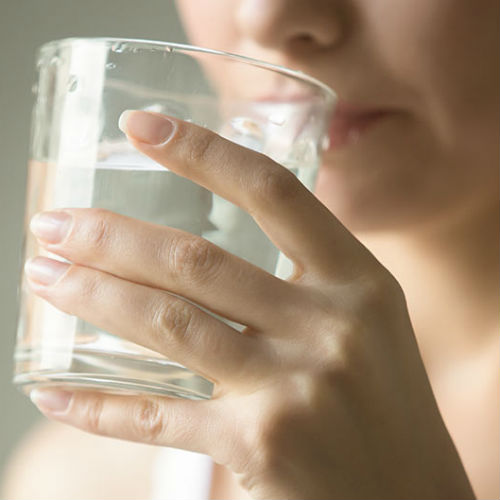 Shutterstock
2. Drink lots of water.
Just like every other skincare concern, there's nothing water can't fix--but really though. Drinking enough water and staying hydrated reduces inflammation in the body which can appear around your eyes. This puffiness that occurs when you are dehydrated only makes the dark circles look more prominent and visible. Try to follow the old rule of thumb, 8 ounces of water 8 times a day, and you'll see a miraculous difference in your skin's overall health.
Shutterstock
3. Gently remove and apply all of your products.
Tugging and pulling at your skin, especially around your eyes, is bad for more reasons than one. First, you can cause premature wrinkles from stretching the skin repeatedly and the delicate area around your eyes is even more susceptible to getting fine lines. No thank you. "Consider your under-eyes as sensitive skin even if you may not necessarily have sensitive skin. Under eye skin is among the thinnest on the body, so any trauma or irritation can cause skin inflammation," Dr. Joshua Zeichner, director of cosmetic and clinical research in dermatology at Mount Sinai Hospital in New York City, told Allure. "Take gentle strokes in a single direction rather than rubbing back and forth."
Shutterstock
4. Use an under-eye lightening product.
Aside from being genetic, dark circles can appear because of increased pigment around your eyes. Dark under-eye pigment can come from a number of issues like overexposure to the sun or trauma to the area. "The best treatment for this includes topical lightening agents such as vitamin C, kojic acid, and licorice extract. These ingredients help decrease skin pigmentation over time, ultimately resulting in the lightening of the dark circles," New York City dermatologist Rachel Nazarian tells Allure.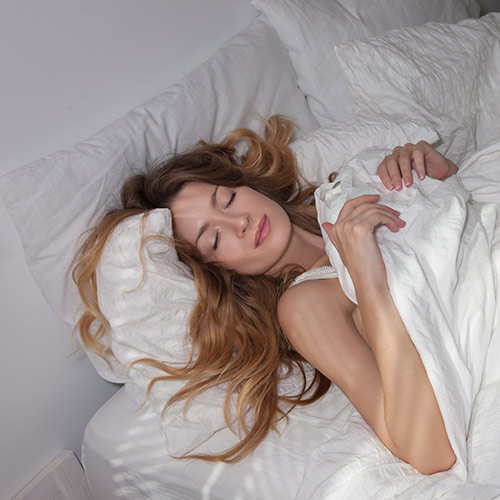 Shutterstock
5. Sleep on your back.
Sometimes the reason dark circles are more prominent in the morning when you first wake up is due to the way you sleep. By sleeping face down on your stomach or even on your side, fluid can pool in your face and make you look puffy. Try sleeping on your back to decrease the chances of this happening. It may not exactly be ideal but it's actually the best for your skin, trust us.
Still struggle with dark circles?
Shop Some Of Our Favorite Dark Circle Under-Eye Products To Help: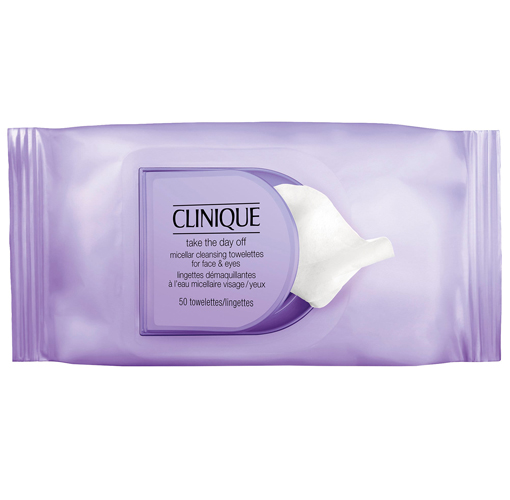 CLINIQUE Take The Day Off Micellar Cleansing Towelettes for Face & Eyes ($14.50)
DR. JART+ Brightening Infusion Hydrogel Mask ($7.50)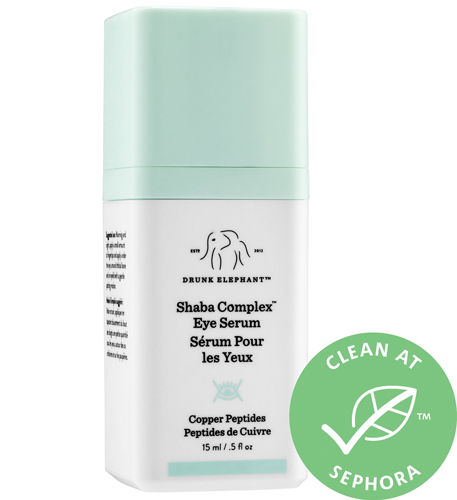 DRUNK ELEPHANT Shaba Complex™ Eye Serum ($60)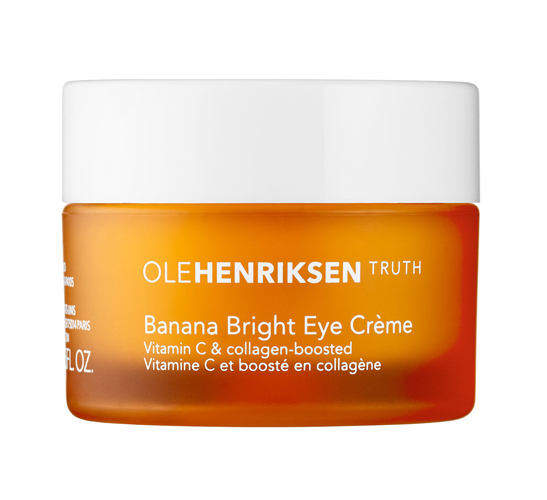 OLEHENRIKSEN Banana Bright Eye Crème ($38)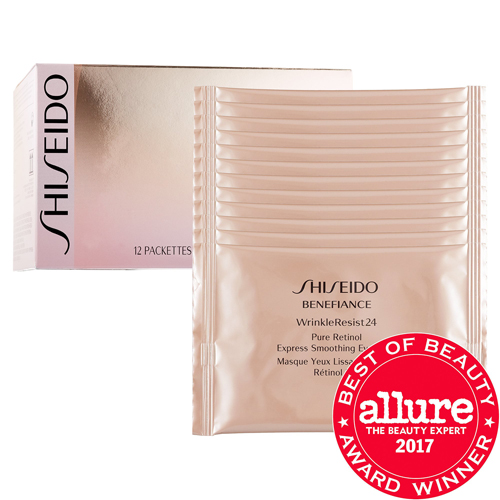 SHISEIDO Benefiance WrinkleResist24 Pure Retinol Express Smoothing Eye Mask ($65)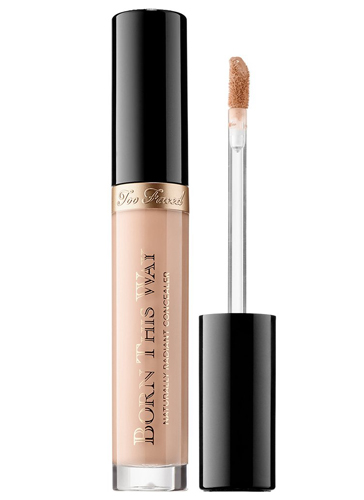 TOO FACED Born This Way Naturally Radiant Concealer ($28)
SheFinds receives commissions for purchases made through the links in this post.