The best way to speed up your metabolism so that you burn fat and lose weight isn't to starve yourself — eating foods that will keep your digestive system healthy and working at optimum levels is key.
In addition to eating plenty of protein, fiber, and healthy fats, adding a few detox foods to your diet is a great idea. Detox foods are cleansing for your body — they help get rid of toxins and give your digestive system and metabolism a major boost.
Here are six detox foods you should eat this week to speed up your metabolism.
Shutterstock
Almonds

Almonds are chockfull of omega-3 fatty acids, which help fight inflammation in the body that leads to disease and obesity. They may be high in calories and fat, but a handful of almonds go a long way — and will curb your appetite while providing a ton of vitamins and minerals.
Shutterstock
Avocados

Similar to almonds, avocados are an excellent source of monounsaturated fats that fill you up and provide a number of antioxidants to boost your immune system.
Shutterstock
Garlic

Garlic is a thermogenic food that creates heat in your body, which takes energy — which, in turn, burns more calories. Garlic is also amazing at boosting your immune system, controlling blood pressure, and aiding in digestion.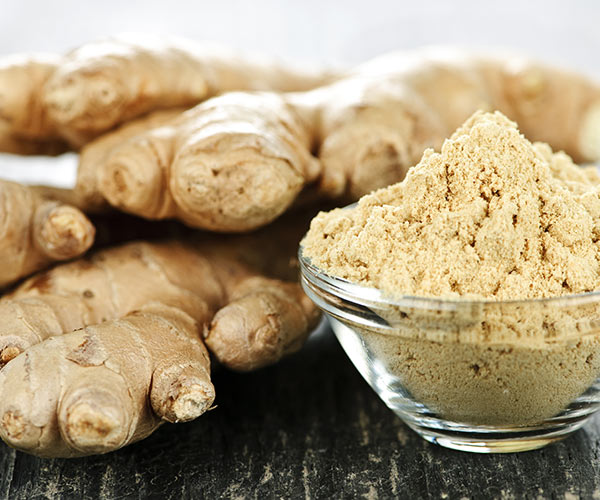 Shutterstock
Ginger

Consider ginger a close cousin to garlic — it gives your metabolism a kick, enhances digestion, and can even help reduce bloating and relieve nausea and stomach aches.
Shutterstock
Green Tea

Rich in an antioxidant called catechins, green tea is a metabolism-boosting, fat-burning beverage that fights inflammation and reduces your risk of a number of diseases.
Shutterstock
Turmeric

A star in the detox food universe, the spice turmeric contains curcumin, which is one of the best anti-inflammatory ingredients on the planet. Turmeric increases the body's ability to fight cell-damaging free radicals. But the fact that it reduces inflammation that can contribute to obesity and belly fat is a major reason to sprinkle a dash or two of this bright yellow spice on everything from eggs to quinoa and rice.