There's nothing like a refreshing cold beverage on a hot day. But, when you're trying to lose or maintain your weight, disregarding the calories in drinks because you figure they don't matter much is not a good idea.
Many drinks will support your weight loss goals. But if you're a fan of super sugary beverages — and especially the one drink you should avoid because it causes stomach rolls — it may be time to reconsider.
Shutterstock
Soft Drinks

There's nothing wrong with enjoying the occasional glass of Coke, Pepsi, or Sprite. But what should be regarded as a dessert treat has turned into a staple beverage for some. And the problem with drinking soda several times a day has everything to do with the incredible amounts of sugar in that sofa.

"Despite being so readily available, soda is far from healthy," said Geisinger dietitian Gina McArdle RDN, LDN told Geisinger. "In fact, soda and other sugary soft drinks may be one of the leading causes of obesity. While having an occasional soda isn't going to have lasting long-term effects, having one or more sugary drinks every day will."
Shutterstock
Few foods are perfect examples of the term "empty calories" than soda. An average can of soda contains 150 calories and a whopping 39 grams of carbohydrates — all of which are made up of sugar. In return, soda doesn't offer protein, vitamins, minerals, or a single nutrient that your body can use.

All of that sugar spikes your blood sugar levels, messes with your metabolism, and sends you crashing a few hours later (and seeking out more sweet stuff, which makes you more likely to consume more empty calories).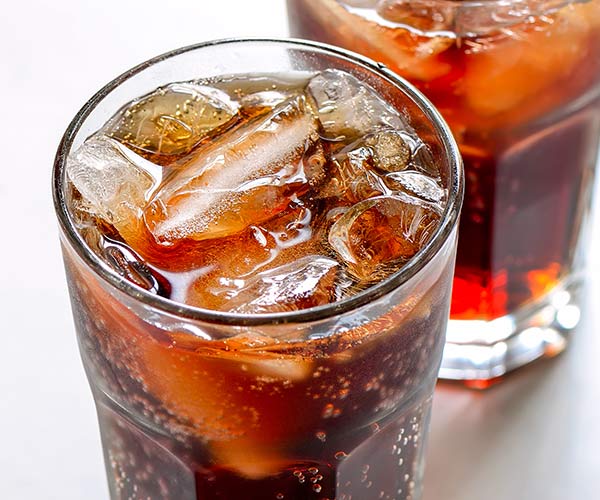 Shutterstock
Another problem with soda is that many varieties contain caffeine. It may seem like you are hydrating your body when you down a can of soda, and you may not feel thirsty after drinking soda, but all of that caffeine is actually stealing water from your body (which is bad news at all times, and especially if you're trying to lose weight).

"Soda contains caffeine, which is a diuretic," said McArdle. "As a result, drinking soda will actually dehydrate you. This can strain your body to find sources of water—which puts a good deal of stress on your kidneys. If you need something to quench your thirst and rehydrate, water is always the best choice. If you prefer something with more flavor, try adding fresh fruit to your water."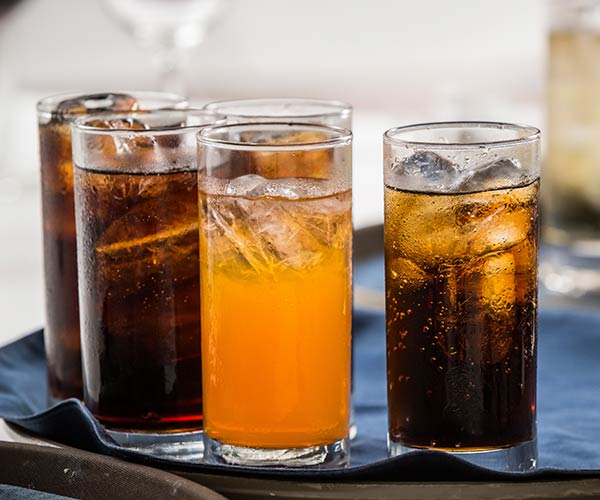 Shutterstock
The bottom line is that any sugary beverage — whether your choice is soda, juice, or tasty coffee concoctions — should be consumed in moderation. Empty calories add up fast and an abundance of sugar will only confuse your metabolism, make you crash and feel jittery, and could, over time, cause weight gain and stored fat around your abs.