If the first thing you reach for in the morning is a drink to quench your thirst and break your fast, why not make it work even harder for you?
Some drinks have the power to boost your metabolism and help you burn even more calories. And if they just so happen to be soothing and delicious — well, that's the cherry on top.
This is the one drink you should always have before 7 am to speed up your metabolism and burn calories fast.
Shutterstock
Warm Water With Lemon

By itself, water is the best drink to help boost your metabolism and aid in faster digestion. Add a few slices of lemon and pack on additional antioxidants and vitamins and minerals like folate, potassium, and vitamin C (one lemon boasts 31 percent of the recommended daily intake of vitamin C).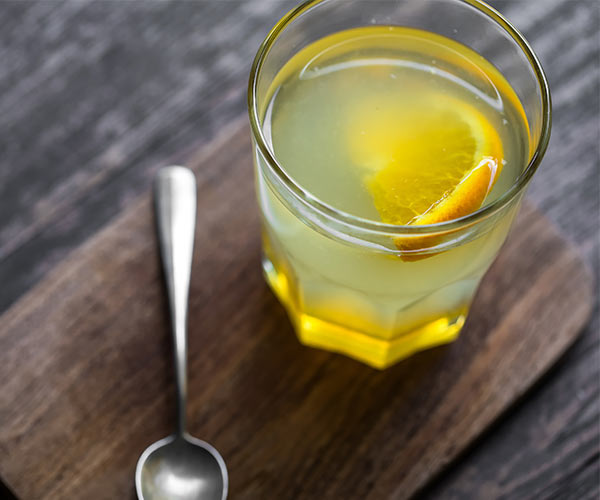 Shutterstock
Water keeps you hydrated. It also makes you feel fuller faster, which means you can eat your breakfast without worrying about consuming too many calories.

But, to be frank, the benefits of lemon water truly lie in the water.

According to Healthline: "In one study, 14 participants drank 16.9 ounces (0.5 liters) of water. Drinking water was found to increase their metabolic rate by 30% for 30–40 minutes. Another study looked at the effects of drinking water in 21 overweight children. Drinking 0.3 ounces of water per 2.2 pounds of body weight (10 ml/kg) increased metabolism by an impressive 25% for 40 minutes."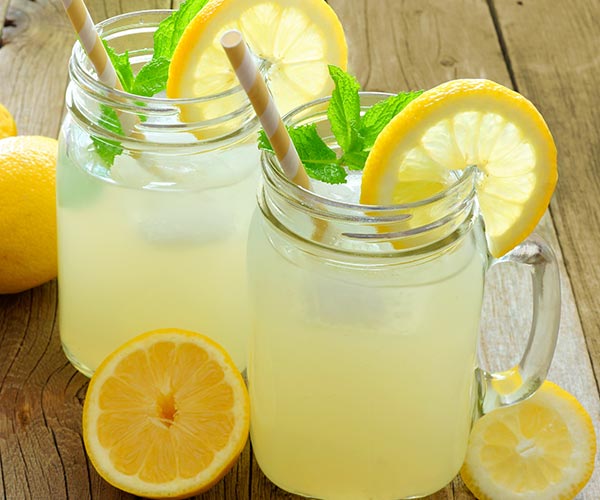 Shutterstock
The additional nutrients you'll get from lemon in your water is a nice perk, as is the more complex taste (feel free to add other ingredients like anti-inflammatory and metabolism-boosting cayenne). The acid in lemons may be able to prevent kidney stones, according to Healthline, and some sources claim lemons have an alkalizing effect that can reduce acid reflux, though there isn't enough research to back up this claim.
Shutterstock
The bottom line is: the best beverage you can reach for before starting your day is — always — water. If you choose to jazz up that water with some fresh lemon, all the better for your immune system and taste buds.