We often focus on the foods we eat when we're trying to lose weight and, unfortunately, tend to neglect to concentrate on the beverages we consume.
This could be a big mistake.
Not only do certain beverages provide weight loss benefits, but they also keep you from drinking too much of the wrong stuff — drinks that are laden with sugar and refined carbs.
This is the one drink you should be having every morning to get rid of stomach and back fat over 40.
Shutterstock
The basic beverage that should be high up on your list every single day is water — plain, delicious, healthy, fat-burning water.

But we understand that getting your 2 liters of water each day can feel like a chore. And that's why this nutritious, delicious and fresh drink is so perfect — especially if you're trying to lose weight.
Shutterstock
Cucumber Water

Unbelievably refreshing and delicious, adding a few slices of cucumber to your water is just the thing that will improve your hydration and give you health benefits galore.

For starters, and perhaps the most important benefit of all: cucumber gives your water flavor. Add lemon to your recipe and increase that flavor tenfold.

And because you now have a flavorful drink instead of plain water, you're more likely to enjoy your daily 2 liter intake.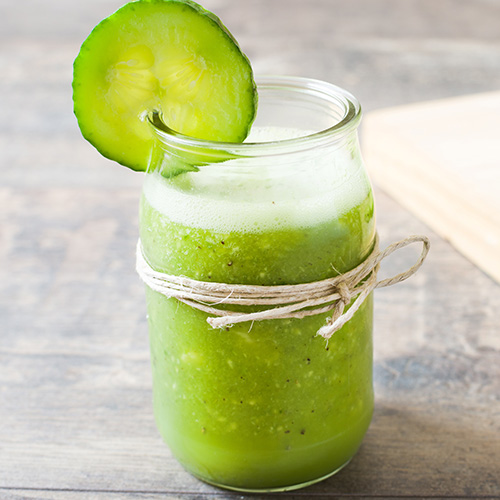 Shutterstock
Cucumbers are more than just a garnish, though. This healthy vegetable, which is made up mostly of water, contains a number of antioxidants that neutralize cell-damaging free radicals and can prevent diseases like cancer, diabetes, heart disease, Alzheimer's, and eye degeneration, according to Healthline.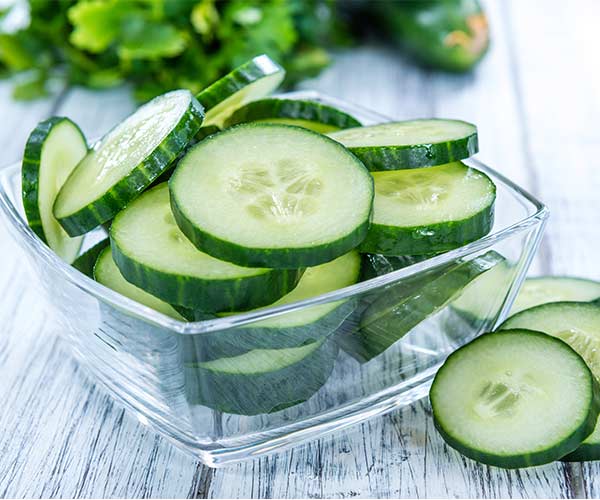 Shutterstock
And antioxidants aren't the only benefits you'll find in cucumbers. This veg is also rich in vitamin C, beta carotene, manganese, and potassium — the latter of which can help lower your blood pressure.
Shutterstock
Cucumber water will fill you up in between meals and with meals, which means you may snack less and consume fewer overall calories.

And, if you are used to drinking juice and soda, substituting those sugary drinks with cucumber water is a smart way to still feel satisfied (because this beverage is more flavorful than plain water), while helping you cut down on calories and sugar.
Shutterstock
Not sure how to make cucumber-infused water?

Follow this simple recipe (which provides two options for still or sparkling water).

The best part: you'll only need two ingredients: cucumbers and water!