Acne isn't fun, especially when it feels like everything you've tried is making your skin look worse. Most people think that high-end skincare products with steep price tags are the only things that can solve their acne woes, but it turns out that the solution is actually waiting for you at your local drugstore.
Now, that doesn't mean that every product that's geared towards curing acne and stopping breakouts will be successful. In order to make sure that you're using the right products, dermatologist Joel Schlessinger, M.D., says that you need to pay close attention to the ingredients list. "The only ingredients that are over the counter to treat acne are glycolic acid, salicylic acid, and benzoyl peroxide. These are interchanged in various manners," he says of over-the-counter acne products.
But, you also want to use these products with caution because they can cause your skin to dry out. "Many of these ingredients can be drying to the skin, so even if you have oily skin, you want to use them cautiously, as over-drying the skin can lead to more acne," explains Sejal Shah, M.D.
Good to know! Here are some of the products you need to get rid of acne once and for all: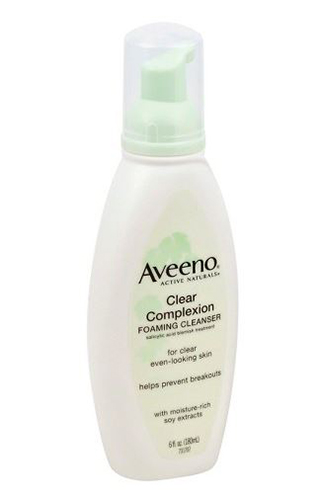 A Salicylic Acid Cleanser
This acne-fighting cleanser is formulated with salicylic acid to help target breakouts and prevent more pimples from forming. "Salicylic acid is a beta hydroxy acid, which means the hydroxy part of the molecule is separated from the acid part by two carbon atoms, as opposed to an alpha hydroxy acid where they're separated by one carbon atom," says Chicago-based cosmetic chemist Randy Schueller. "This structure is important because it makes salicylic acid more oil soluble so it can penetrate into the pores of the skin." This cleanser is also a perfect match for those with sensitive skin and will leave it feeling smooth and soft.
GET IT NOW: Aveeno Clear Complexion Foaming Cleanser ($6.79)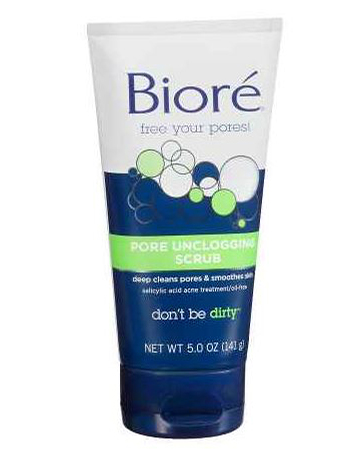 A Gentle Exfoliator
Those with acne need to make sure that they're exfoliating to get rid of dead skin cells because they can clog pores and cause pimples to form. But, not every exfoliant is good for the job; you should avoid harsh exfoliating beads because they can be too rough for the skin and break the blood vessels under the skin. "People use physical exfoliates for too long, or they press too hard, and they exfoliate their skin away. That's like giving yourself a first or second degree burn," says dermatologist Neal Schultz, M.D. "People make the mistake of thinking that if a little is good, more must be better, but that's not the way exfoliation works."
This gentle and effective scrub features salicylic acid to get deep into the pores and unclog them, revealing clear and smooth skin.
GET IT NOW: Biore Pore Unclogging Scrub ($7.99)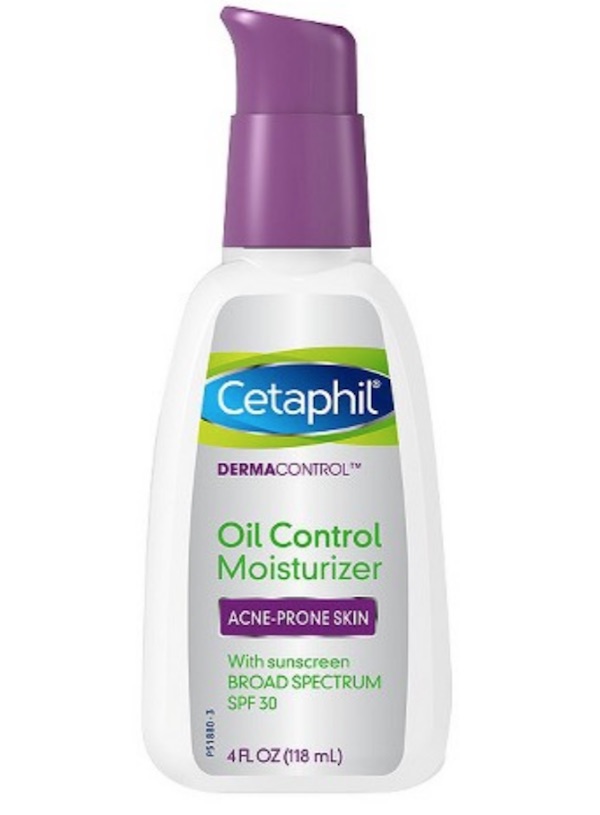 An Oil-Free Moisturizer
Oil-free moisturizers are essential for those with acne-prone skin because to prevent excess oil in the pores. Cetaphil's Oil Control Moisturizer not only controls oil and moisturizes the skin, but it's also formulated with SPF 30 to provide long-lasting protection from UV rays, too!
GET IT NOW: Cetaphil Oil Control Moisturizer ($14.39)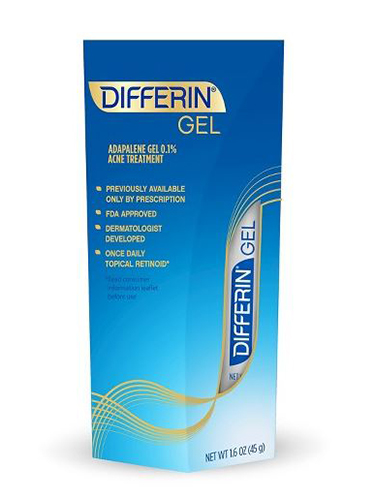 An Effective Acne Treatment
Once your skin is cleansed, exfoliated and moisturized, you need to treat the acne and prevent more from forming. "The Differin .1 Gel is a wonderful, new drugstore acne medication," says Samer Jaber, M.D., of Washington Square Dermatology in New York City. "It works differently than other OTC acne medications because it's a retinoid, has anti-inflammatory properties, and clears clogged pores to prevent new acne. It should be the first OTC product that anyone struggling with facial acne uses."
GET IT NOW: Differin Acne Treatment ($23.99)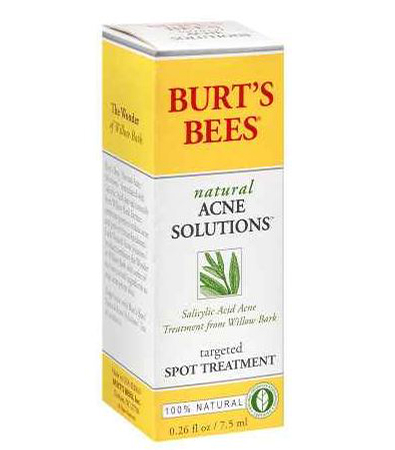 An Fast-Acting Spot Treatment
No matter how effective your skincare regimen is, pimples can still pop up out of nowhere. When that happens, you'll need a fast-acting spot treatment to get rid of any redness and shrink the zit's size. Burt's Bees Natural Spot Treatment uses tea tree, calendula, yarrow, salicylic acid and parsley extracts to keep acne at bay and reduce redness.
GET IT NOW: Burt's Bees Natural Acne Solutions Targeted Spot Treatment ($10.79)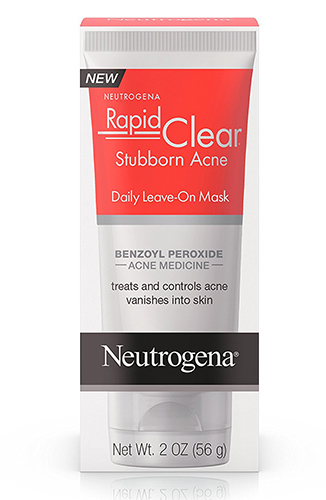 A Clearing Face Mask
This leave-on mask fights and prevents acne by using 2.5% benzoyl peroxide. "Benzoyl Peroxide main action is destroying bacteria in the upper parts of the sebaceous glands," says Dr. Yoram Harth, M.D. "[It's] the best anti-acne product one can buy over the counter. If you keep on using benzoyl peroxide regularly it will prevent new pimples to appear and your acne will be much better."
GET IT NOW: Neutrogena Rapid Clear Stubborn Acne Daily Leave-On Mask ($22.41)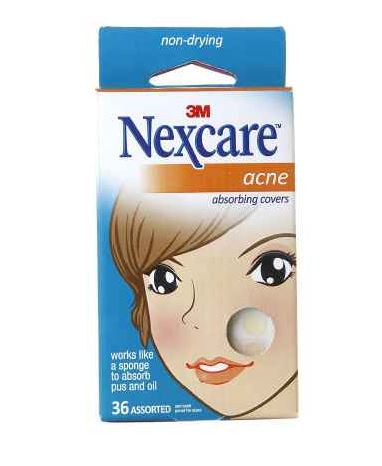 Acne Absorbing Covers
A major tip for getting rid of acne and stopping more from popping up is to stop picking and popping them. "When you pop a pimple, you are forcefully pushing the contents — bacteria, oil, debris — of the acne bump out," says Shah.
If this is a tough habit to break, these Acne Absorbing Covers from Nexcare will help you out. They act as a protective cover acne and absorb oil and pus to help reduce pimples and prevent you from picking.
GET IT NOW: Nexcare Acne Absorbing Covers ($7.99)
Looking for more ways to help get rid of acne? Find the worst things you can eat if you're prone to breakouts at SheFinds.com!
SheFinds receives commissions for purchases made through the links in this post.