Breakfast is the most important meal of the day, so make it right! Eating the wrong foods, like dairy and fats, can cause inflammation. This may not seem like a big deal, but inflammation can cause a variety of health concerns, such as acne and intestinal issues, so watch out!
[Photos: Shutterstock]
Chronic inflammation can be caused by a ton of things: allergens, preservatives, and stress levels are just a few of them. The good news is that there are also many foods that can help with your choric inflammation.
So, don't start your day with annoying inflammation! Try to begin your morning meal with this super popular breakfast food that also helps aid your body with inflammation!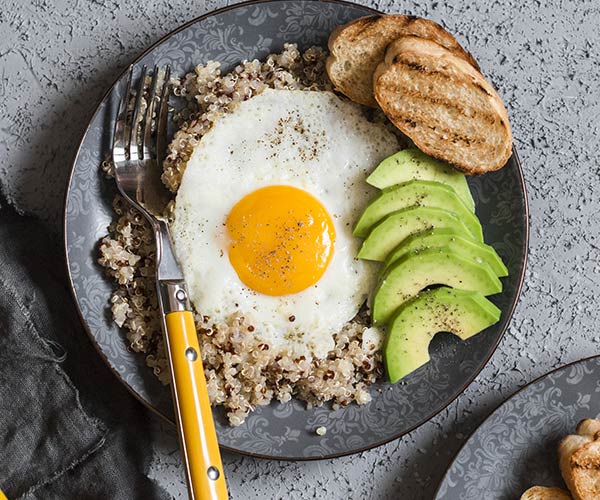 Eggs are perfect for fighting inflammation! On top of their insanely amazing nutritional content, eggs have been proven to help ward off pesky inflammation. They are so good for this dilemma because they contain compounds that help stabilize brain, heart, and even vision function!
So, the next time you're cooking breakfast, definitely add eggs to your plate! Bonus tip: if you want an extra added health boost, go organic! Getting organic eggs (preferrably pasture-raised) will give you an extra dose of those Omega-3 fatty acids to keep your body healthy and happy throughout the day!